Eligibility and Designated Learning Institutions List (DUI)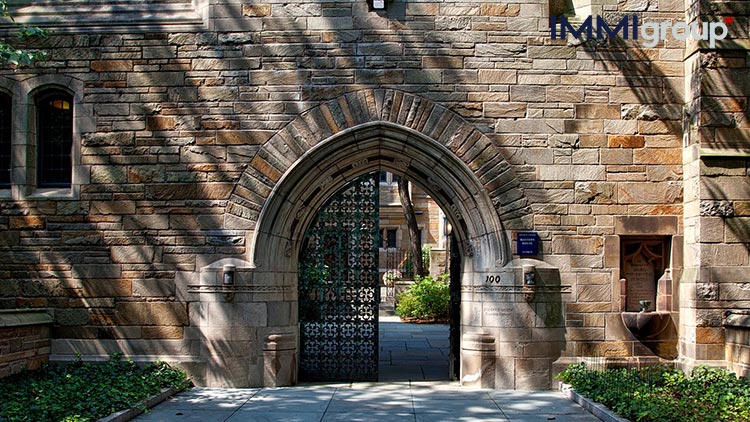 In order to be eligible for a study permit, you must meet some basic requirements.
In the first place, you have to have been accepted at a Designated Learning Institution (DLI) and have enrolled in a study program at your DLI.
You also have to prove you have the money to pay tuition costs and living expenses while studying in Canada. As well you have to show you have enough money for a return flight to your home country or have already purchased your return ticket – depending on the length of your course.
Further, you may have to undergo a medical exam to prove you are in good health as well.
And finally, you have to convince immigration officials you will leave Canada when your studies finish or when your study permit expires (if this happens for some reason other than you having finished your studies).
We'll look at funds and medical exams as well as other requirements later in the tutorial. For now, let's now look at DLIs. In our next step, we'll review Letters of Acceptance.
Designated Learning Institutions
To find out if your school is a Designated Learning Institution, go here to see if your school is on the list of DLIs.
Here's what you see when you scroll down to near the bottom of the page: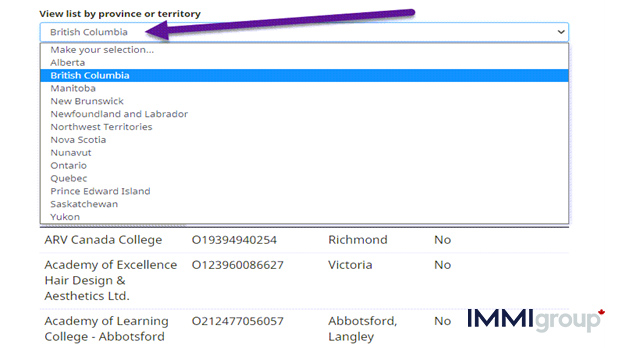 First choose the province/territory your school is located in. We've chosen BC as the province. The page will then display a list of DLIs in BC. This includes some important information as you can see in the next image:
The names are listed in ascending alphabetical order. Click the down arrow instead to list them in descending alphabetical order. Remember to note the DLI number in the second column. And most importantly the final column tells you if the programs for international students are eligible for a PGWP. Let's move through a few pages (there are over 50 pages listing DLIs in BC) to find a DLI that has courses that are eligible for a PGWP (Post-Graduate Work Permit).
Here we have 3 DLIs that offer PGWP-eligible programs: the British Columbia Institute of Technology, Camosun College, and the Canada Aviation Academy. In a province like BC with over 250 DLIs, you should make sure you carefully review your options and not just scroll through a few pages of this list.
Do-it-yourself Study Permit Course