Express Entry: Canadian Headhunters Can Help You Score More Points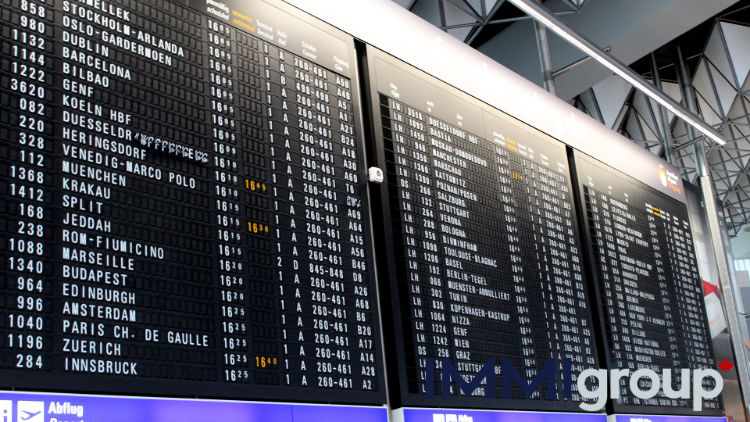 Express Entry: Canadian headhunters can help you score more points!
With the birth of Express Entry by Immigration, Refugees and Citizenship Canada (IRCC), candidates without job offers supported by a Labour Market Impact Assessments (LMIA), are to seek gainful employment using Canadian Job boards/banks. The emphasis on the new/potential immigrant to seek employment in Canada independently has never been more in the limelight.
However, if you are not familiar with how to start this job hunting process it can be quite intimidating.
Canadian employment websites have endless lists of potential opportunities with Canadian employers. Websites like https://www.jobbank.gc.ca/, www.indeed.com, and www.workopolis.com have multiple employment opportunities listed every day. For the job seeker trying to get noticed by potential Canadian employers, it can be frustrating trying to get ahead of the pack.  In 2011, Canadian daily newspaper, The Globe & Mail published an article where an HR Manager admitted that each résumé was given approximately 7 seconds to leave an impact, before moving on to the next candidate.
So how do you professionally elbow past the crowd of fellow jobseekers?
What you need to do is sign up with a Canadian headhunter. The term 'headhunter' may seem rather ferocious, but actually these individuals are 'job hunters'. For the job seeker screening the Canadian market for permanent or temporary employment, they are your knight in shining armor.
The roles and responsibilities of a headhunter here in Canada, maybe unknown to new immigrants and those abroad seeking employment opportunities in Canada. For the jobseeker, the Canadian headhunter can be the answer to all your prayers.
Sometimes the knowledge about the roles, responsibilities and even about the existence of these Canadian "headhunters" does not make it across the pond.  This article aims to remove doubts you may have about Canadian headhunters and their ability to find newcomers to Canada secured employment positions within the Canadian labor market.
Recently, we spoke with a representative of a popular Canadian headhunting firm, based out of Toronto.
What is a headhunter?
A headhunter is someone who helps candidates' passive or active search for new employment or work on behalf of clients (employers) to seek out specific skill sets to fill a position.
What role does a headhunter play in the selection process of a candidate for a job?
Essentially the final process comes down to the client – we search for the best 3-4 candidates based on the clients criteria and send them over for the clients review.
Do you only work with employers looking for permanent employees?
My role within the company is a permanent recruitment role so yes but our company does permanent and temp placements.
For the jobseeker, are there any costs associated with the services you provide as a headhunter?
No there is no cost associated. They just have the benefit of our database essentially.
What are some of the advantages of using a headhunter as opposed to applying for jobs through online employment websites?
What I like to tell all my candidates is that, if you apply online you go into a stack of 40-50+ resumes. Going with a headhunter with a good database and a good network gets your resume in the clients' inbox (if the headhunter has good relationships within the market).
In your opinion, what makes a jobseeker stand out to a potential employee?
Education, experience, longevity with 1 company, Canadian experience, always be professional.
What advice would you give to a new immigrant in Canada looking for employment?
Educate yourself, even if it is a construction management course. Familiarize yourself with the Canadian standard. Taking a step back and starting from a lower position and less money can have long term advantages.
For those new to Canada or who are looking at Canada as potential place of residence, I strongly recommend contacting a Canadian headhunter to secure employment. They identify your strengths and are able to push your application under the decision-making eyes of the employer. In Toronto alone, companies like Hays, David Aplin Group, Michael Page International and many others can help you achieve those additional 600 points for the Express Entry by securing a job offer supported by a Labor Market Impact Assessment.
Express Entry Historical ITAs by Draw
Express Entry Historical Points Cutoffs
PNP Draw Points Cut-Offs
Some of the PNP streams for the provinces of Ontario, Alberta and Manitoba use the same scoring system as Express Entry. Here are the cut-offs for 2021:
PNP Invitations
British Columbia PNP Points Cut-Offs
British Columbia uses its own scoring system:
British Columbia PNP Notifiations
BC Entrepreneur PNP Points Cut-Offs
BC Entrepreneur PNP Notifications
Saskatchewan Immigrant Nominee Program Points Cut-Offs
Saskatchewan uses its own scoring system?
Saskatchewan Immigrant Nominee Program Notifications
If you would like information about other PNPs not listed here, please let us know by emailing us or posting in our forum.