How to Get a Job and Work Permit in Canada – A Beginner's Guide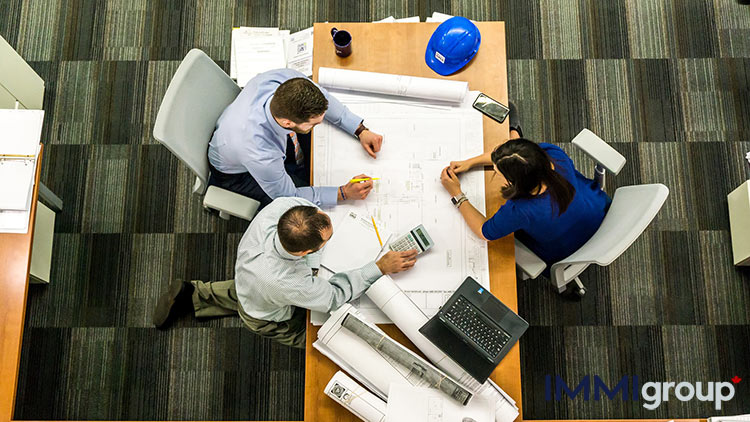 Last Updated on May 10, 2022 by Allard John Keeley
If you are planning on working in Canada as a visitor ("temporary resident" officially) you need to have complete knowledge on what is expected of you and how you can go about looking and applying for jobs. There are standard guidelines that will direct you on the right road towards getting a job that will not only satisfy your desire to work but also earn you an income while living in Canada.

Get a Job in Canada
If you are planning on working in Canada as a visitor ("temporary resident" officially) you need to have complete knowledge on what is expected of you and how you can go about looking and applying for jobs. There are standard guidelines that will direct you on the right road towards getting a job that will not only satisfy your desire to work but also earn you an income while living in Canada.
A Social Insurance Number, SIN, is a requisite if you plan on working in Canada. One can get this card by applying as soon as they get into the country. But far more importantly, you also need a valid work permit to be able to work.
Canadian work permits are usually granted to those who have jobs waiting for them in Canada. This is normally in the form of an offer with a Canadian firm, but could also involve a business transaction or a contract agreement that is to be served in Canada. Only in specific cases are foreigners granted a work permit without any job prospects. As a visitor, you may also be required to have a temporary resident visa in order to travel to Canada to work.
There are certain people who can work in Canada without having a work permit. They include buyers, sellers, business visitors, trainers, trainees, military staff, volunteers, performing artists such as musicians, government officials, university students, media personnel (news crew), coaches, public speakers, athletes, convention staff, academic examiner, clergy, witnesses, judges, referees, accident investigators, medical students, civil aviation staff, emergency services providers, staff of foreign transportation firms, and intracompany transfers under USMCA (United States-Mexico-Canada Agreement), the Canada-Chile FTA (Free Trade Agreement), or the GAT (General Agreement on Trade and Services).
You can apply for the work permit at the Canadian visa office responsible for your home country if you need an entry visa to show at the point of entry. If you do not need the entry visa then you can apply at the port of entry in Canada. (As of March 16, 2016, those who do not need visas to Canada will still need eTAs.)
Work permits come in different forms. Employment and Social Development Canada issues what is known as a Labour Market Impact Assessment (LMIA) – which is confirmation that your employer needs to hire a foreign – and this Work Permit is the most common type of permit. The other form is the Open Work Permit (OWP) that gives the visitor the freedom to work for any company. As noted above, OWPs are only issued in specific circumstances.
Applications made at the point of entry may be processed in as little as a day, while applications done at the visa office can take anywhere from 1-9 months to process. (Many are now able to apply online.) Nationality, locality of the applicant, nature of the job and personal qualifications of the applicant are the main factors that will determine the time that it takes for the application will be processed.
If you are a visitor with valid visitor status then you can apply for the work permit while inside Canada. However, it has to be submitted at a location outside of Canada such as at the US-Canadian border, or at a Canadian visa office. Note: You may have to make yourself available for an interview outside Canada.
To be approved, one needs to have certain documents for the work permit application: Proof of a job offer is the most important document that will be required. Upon request, the applicant should also show other papers such as your birth certificate, passport, academic certificates, work papers including references, and your marriage certificate, if applicable. In some cases, a proper medical examination done by an approved doctor may be required.
A work permit expires as soon as the job contract is over. There is no time limit set for a permit to be valid but on average the time for a permit to be accepted range from 3 months to a maximum of 4 years.
Holiday work permits for visitors
Also known as the working holiday work permit, this pass enables youths from 18-35 years (depending on the country of origin) to work in Canada. The permits usually expire after 12 months (though some are issued for longer) and normally cannot be renewed.
Programs designed for people in UK and Australia are flexible enough to allow one to apply and work more than once in Canada.
To be approved as a visitor for the working holiday permit you should be single, pass a medical exam as well as have a clean criminal record.
Looking for work
To be eligible for a work permit you to need to have a job offer which will require you to be based in Canada. If you are not affiliated to any firm or organization that might give you an opportunity to work in Canada then looking for jobs and applying to as many companies as you are able will be your best shot.
There are different methods that will produce positive results for you to check into. Depending on the type of position you would like and the field, you are likely to find work using several job searching methods.
Recruitment agencies
There are agencies in Canada that are open to foreigners and will allow one to send their credentials and documents so that they can link them with a job in Canada. Some agencies will charge a fee but this is not normal practice in Canada so you should make sure you know what the fee is for before paying it. Much of the work that one can find through these agencies is either contractual or short term.
Business and social networking
Interacting with friends, family or friends you have met online could lead to a job opportunity in Canada. One of your contacts may have news about an open position and the good news is that most jobs are filled up by recommendations from contact.
The Internet
Looking for jobs has been made easier through the use of the internet. You can log into job sites such as indeed.ca to look through the numerous job vacancies that fit your interests.
Newspapers
If you're already in Canada, subscribe to Canadian newspapers to get fresh adverts of open job positions as many companies advertise through this form of media. Apart from the newspapers, there are also local publications that deal exclusively with job opportunities.
Direct applications to companies
If you are in the country you can prepare your resume and take it to a company even though they are not advertising an open job. You might be one of the lucky ones who have secured a job through this daring move. If you are based out of Canada, you can also prepare your work papers and send them directly to a company asking for work.
Things to Keep in Mind
Make sure that your Curriculum Vitae is in the Canadian format.
In your introductory letter mention your visa status.
Research the type of job opportunities in your specialized field prior to moving.
Try to apply to job vacancies while still outside of Canada.
If possible, give a Canadian postal address and other personal contact details in your CV.
Make arrangements to be available for face to face or Skype interviews.
Send as many application letters to potential employers as well as recruiting firms a possible, to inform them of your availability.
Always be flexible to meet the requirements and conditions of the Canadian employer once they notify you of their interest in you.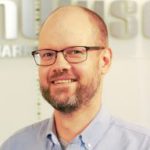 Riley Haas has been a leading expert since 2011 on immigration matters, with hundreds of publications online. Published author of three books about political philosophy, the Beatles and the Toronto Maple Leafs, respectively. BA from Bishop's University, MA from McMaster University. You follow Riley on Substack https://rileyhaas.substack.com.