How to Get Visa Invitation Letter for Canada in 6 Steps
Do you need a visa to come to Canada? If you do, you probably need a visa invitation letter. Though invitation letters are not requirements for all visa applicants, it is better to have one ready than not.
A letter of invitation to Canada is a letter issued by a Canadian citizen or permanent resident inviting you to visit them in Canada. It helps IRCC evaluate your Temporary Resident Visa (visitor visa) application when you submit the invitation letter because this letter helps them understand the reason why you are coming, where you are staying and that you will have financial and social support when you are in Canada.
Ask yourself, who really needs a visa invitation letter?
The truth is that despite it's welcoming message to the world and despite it's increasingly diverse population, getting a visa to Canada is easier from some countries. And much harder from others. Consider the following:
According to some Canadian immigration lawyers, up to 75% of visa applications from Somalia, Yemen, Syria, and Afghanistan were rejected by Canadian immigration authorities.
Moreover, visa applications from Africa, the Middle East, and South America are generally facing high rates of refusals.
Venezuelan visa applications to Canada have met increasing rates of refusal, according to these claims as well as feedback from Venezuelans attempting to obtain visas to Canada.
Finally, look at the first 30 countries that Canada first requested biometrics from (before later expanding the requirement to most countries around the world):
| | | |
| --- | --- | --- |
| Afghanistan | Iran | Palestine |
| Albania | Iraq | Saudi Arabia |
| Algeria | Jamaica | Somalia |
| Bangladesh | Jordan | South Sudan |
| Cambodia | Laos | Sri Lanka |
| Colombia | Lebanon | Sudan |
| DR Congo | Libya | Syria |
| Egypt | Myanmar | Tunisia |
| Eritrea | Nigeria | Vietnam |
| Haiti | Pakistan | Yemen |
Unfortunately, if you apply for a visa to Canada from these countries, you're going to need all the help you can get. A visa invitation letter – whether for a partner, grandparents, friends, or other family members – can be key in getting your visa accepted. It doesn't guarantee acceptance, but it is helpful, and may even be required by IRCC.
The reality is we have been helping clients get visitor visas since 2004. 80% of the calls we get related to this service are from people that are upset because their visitor visa has been refused.
Here is the simple truth: if you have had a visa application refused, the damage has already been done. After this point, anyone telling you, 'don't worry, pay us and we will get it', is simply lying to you.
Your first visa is the ALL-IMPORTANT VISA. Tread carefully, be extremely accurate and have ALL your supporting documents in order (e.g. income, property, etc…).
There's also another key step you need to do with your letter of invitation if you're coming from one of these countries, as we explain below.
Remember that the basic eligibility requirements for a visa to Canada, according to IRCC's own website are:
You must have a valid passport or other valid travel document
You must be in good health
You must have no criminal or immigration-related convictions
You must convince the immigration official that your ties to your home country – job, home, financial assets, family – mean you will return to your home country after your visit to Canada
You must convince the immigration official that you will leave Canada after your visit
You must have enough money for your stay – depending on how long you're staying and where you're staying (hotels or with friends/relatives)
A few things stand out in the above list of basic requirements:
Any previous visa refusals will weigh heavily against you.
If your situation in your home country is economically precarious that will weigh against you.
Countries with less stable economies and/or unstable political situations are not the best place to apply from for a visitor visa to Canada.
So, if any of this applies to you, you really need to consider getting a Letter of Invitation to Canada in order to strengthen your application for a visitor visa. But not only that, if you're from the following countries you might be interested to know that visitor visas are something people often look for. At pages just like this one:
China
USA
Philippines
UK
Pakistan
If people from the USA or the UK often feel the need to get a visa invitation letter, shouldn't you consider one too? Keep reading to see how to put one together.
Free in-depth Immigroup course: Canada Visitor Visa (TRV) Course
Key Definitions
Eligibility requirements (for a visitor visa)
Invitation Letter
Notary
Notarized Invitation Letter
Guest (the person visiting)
Host (the person writing the Letter of Invitation)
Guest's address (the home address abroad where the person invited lives)
Host's personal information (name, date of birth, address, occupation, Citizen or PR status? Etc.)
Tip: There is a myth in certain countries that if you have a legal firm representing you on your visitor visa that Canadian Immigration will think you are hiding something and you increase your chances of refusal. We're not sure who started this rumor but there has never been any official statement from IRCC stating this as a fact.
They post a lot of interesting stuff and we can't see them holding this back. Also, I have worked with and spoken to a lot of people that worked for the government evaluating applications just like this and not one ever said this is be a policy. I can see if you are using a firm that has a terrible reputation that it could affect your application.
How to Get a Visa Invitation Letter for Canada
Collect the information about the visa applicant to include in the invitation letter.
Write the invitation letter, and be sure to include information about the Canadian (you) before printing it off and signing it.
If the invitation letter needs to be notarized, do so in Canada.
Scan and email the letter to the visa applicant unless the letter has been notarized, in that case you must mail it.
The visa applicant includes the letter in the temporary resident visa application.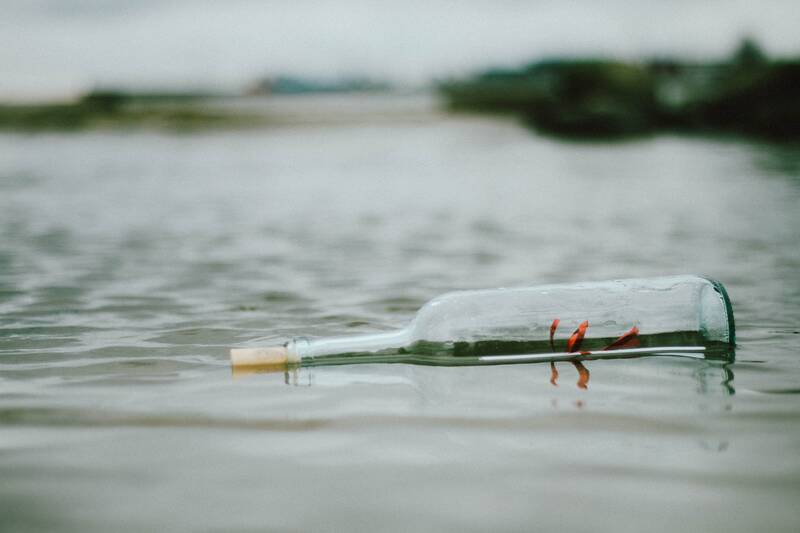 In order to get a visa invitation letter for your trip to Canada, you must know someone in Canada. This person can be a relative, but they can also be a friend or even just a friend of a friend or friend of the family. We should state the obvious here: it's better if you know the person inviting you well, as it will look better to the officer deciding your case.
The person inviting you must have status in Canada but can be a citizen or permanent resident.
You must instruct the person writing your invitation letter to include the below information. Then they should send the letter to you so you can submit the letter with your temporary resident visa (visitor visa) application.
Please note: Sometimes the visa office will request a notarized invitation letter. If you are from certain countries, it is a better idea to get the letter notarized ahead of time in order to avoid delays with your application. See below for a good rule of thumb when deciding whether to notarize your visa letter of invitation.
Step 1: Information About the Visa Applicant
The person writing the letter must include the following information about you, the person being invited to Canada:
your complete name, including any middle names;
your date of birth date of birth;
your current address (the same one you are applying from) and your telephone number where you can be reached;
your relationship to the person inviting you (ex. friend, brother/sister, cousin, etc.);
the purpose of your trip to Canada (such as tourism, visiting family, etc.);
how long you plan to stay in Canada;
where you will stay in Canada (such as with the invitee or at a specific hotel);
and how he or she will pay for things,
and, finally, when you plan to leave Canada.
Step 2: Information About the Canadian
The person inviting you must include this information about themselves:
their complete name, including any middle names;
their date of birth;
their permanent address in Canada and a telephone number at which they can be reached;
their job title in Canada;
their status in Canada (i.e. citizen or permanent resident);
proof of their status in Canada (photocopy):

for citizens:

If the person was born in Canada: Canadian birth certificate or citizenship certificate
If the person naturalized as a Canadian citizen (swore the oath): Canadian citizenship certificate

for permanent residents:

details of the family of the person inviting you, including names and dates of birth of the spouse and any dependants;,
finally, the total number of people living in the household inviting you, especially anyone who was sponsored for permanent residence in the past, or anyone currently being sponsored inland.
Tip: "But my friend says…! No better way to end up confused. Everyone in your life wants to be helpful and advice is one thing that is freely given (sometimes to your detriment). If you really what to help yourself with this application you are a lot better off reading this visitor visa guide carefully, and maybe reading some immigration forums like ours or this one.  Here are some other good tips:
Anything you read that is more than 2 years old is ancient history in the immigration world.
Advice from friends/family should be treated with some care, they probably filed one application, and this is a terrible reflection of the true reality.
The other thing I see is when clients come to us and retain our services; we end up spending half the time addressing bad advice. The honest statistic is 4 out of 5 of these tips from family and friends is bad advice. Again, only take advice once you have read the above document and done you research. This way you will quickly pick up whose advice is good and who's is harmful.
Sample Visa Invitation Letter for Canada – Friend
Generate Visa Invitation Letter
To whom it may concern,
This is to certify that Fakey McNamington will be visiting me in Toronto, Ontario, Canada from January 1st 2018 to February 15 2018. Fakey has been a close personal friend of our family for my entire life and will be staying at my home for the duration of his stay.
Here is my guest's personal information:
GUESTS:
Name: Mr Fakey McNamington
Address:123 Street Name Avenue, Lagos, Nigeria
Date of Birth: Jan 1, 1960 
Telephone: +234-1234567
Relationship: Family Friend
My address:
57 Westchester Drive,
London, Ontario
Canada N6G 2K6
Tel: 416-962-2623
I am a Canadian Citizen. Please find attached a copy of my Ontario Birth Certificate.
I live alone and have never sponsored anyone to Canada.
Should you require any further information, please do not hesitate to contact me.
Kind regards,
[Sign the letter]
Frank Mackenna
Download this Sample Visa Invitation Letter (.docx)
Once this letter is written, it either needs to be sent to you directly or notarized first.
Let Immigroup take the stress out of this process and join our family. We will make sure your odds are on your side. Your success is our mission. Click here to learn more details about Canadian visitor visas.
Sample Visa Invitation Letter for Canada – Romantic Partner
To whom it may concern,
This is to confirm that Raul Gupta will be visiting me from April 22, 2022 through May 30, 2022 in Winnipeg, Canada. Raul is a close friend who I met a year ago on a trip to South Africa and we have since travelled together in Spain and the Middle East over the past year. He is now coming to visit me at my home in Winnipeg where he will stay.
My Guest, Raul Gurruchaga Gupta, was born in Bilbao Spain on March 20, 1976 to a Basque mother and an Irish-Sikh father. He has an EU passport and lives in the city of Valletta, Malta at the following address:
66 Old Mint Street
Apartment 9
Valletta, Malta
VLT 1012
His phone number is: 00-356-2345-6789
We will be visiting the city until May 14. Then, during the last week we will rent a cottage on Lake Manitoba at Oak Point – just over 100 km Northwest of the city, to enjoy Victoria Day Weekend by the water.  
My address is:
444 Frozen Elm Ave.
Winnipeg, MB
Canada, R2C 0B2
My phone number is:
1 – 204-777-1234
I am a statistician who works for the government of Manitoba in their tax department; I own my own 2-bedroom home at 444 Frozen Elm Ave and live alone there. My name is Cheryl Gatineau, and I am 39 years old. I was born on August 12, 1982 in Brandon, Manitoba and I am a Canadian citizen.
As I mentioned, I live alone in my house and have never sponsored anyone.
Kind regards,
(the signature of the person who is writing the invitation letter – NOT of the guest)
Cheryl Gatineau 
Tip: Being romantically involved with the person who is inviting you and trying to get a visitor visa will work against you. Some people (generally natives to Canada) assume that if you're romantically involved to a foreigner that this would not only not matter, but should now make it easy.
On the contrary, this is a delicate matter that is usually only taken seriously when the refusal comes in.
Why, you may ask?
Well it's because a lot of people romantically involved with Canadian citizens or permanent residents don't leave once they arrive to Canada. Lot of time Immigration Canada is saying "if you love her/him so much, marry her/him and file a more serious application, we don't think she is coming to visit". (For spousal or common-law sponsorship applications click here to learn more.)
Sample Visa Invitation Letter for Canada – Grandparents or Parents
To whom it may concern,
This is to confirm that my grandparents, Mr. Kenneth Cheng and Mrs. Lin Cheng, will be visiting me from September 1, 2022 through October 16, 2022 in Brampton, ON, Canada. They are residents of Wuhan, China and are the owners of a car dealership in city as well as a motorcycle sales and repair centre.
My grandfather, Kenneth Cheng, was born in Wuhan, China on January 13, 1952 and my grandmother, Lin Cheng, was born on July 12, 1954 in Hefei, China. They are both Chinese citizens and live at the following address:
111 Linjiang Ave
Apartment 33
Zhonghua Rd. Residential District
Wuhan, China
430017
Their phone number is: 00 86-027-8765-1234
They will be visiting the city of Brampton and staying in my home until October 16 on which date I will drive them directly to Pearson International for their flight back to China. They are coming just in time for the Labour Day Weekend and will stay through Canadian Thanksgiving. They are very much looking forward to sharing these traditional Canadian holidays with me in my new home in Canada. We will visit the city of Toronto on various occasions as well.   
My address is:
123 Clarence St.
Unit 10
Brampton, ON
Canada, L5N 7Z6
My phone number is:
1 – 905-111-8765
I am a software engineer who works for Bell Canada in their operations department; I own my own a 2-bedroom condominium at 123 Clarence St. and live alone there. My name is Fred Cheng, and I am 27 years old. I was born on April 12, 1995 in Shanghai, China and I am a permanent resident of Canada, where I have lived for the past 3 years.
As I mentioned, I live alone in my home and have never sponsored anyone.
Kind regards,
(the signature of the person who is writing the invitation letter – NOT of the guest)
Fred Cheng
Tip: the best shortcut and trick is a perfect application! No gimmicks, short cuts, or fictional alleyways where you stuff envelopes full of money. Anyone telling you that they have an in with the government or they know a trick is a dead end that could end up costing you a lot of money, time, and stress. Here at Immigroup our short cut is a perfect application plus our reputation for these applications.
Step 3: Does my Invitation Letter need to be Notarized?
You cannot know ahead of time whether or not the visa officer will ask to see a notarized invitation letter but you can guess. It's better to be prepared and have the notarized copy of your visa letter of invitation ready to submit if requested. (Better yet, submit it with your initial application.)
Here is a good rule of thumb: If you are required to submit biometrics as part of your visa application, as we mentioned above with the list of 30 countries that were first required to provide biometrics, the person who is invited to Canada should have their letter of invitation to Canada notarized before sending it to you. To see whether or not you need your biometrics, choose your country and age on this page and IRCC will inform you whether or not you need to provide biometrics.
You should also have your invitation letter notarized if you have ever had any trouble with Canadian authorities in the past.
Can I tell you a secret?
If you are looking for an immigration firm to truly help you, don't hire the one that has nothing but good things to say before you hand over your credit card. Our firm is not looking for a sale but another successfully approved application to add to our long list of happy clients.
Step 4: Sending the Visa Invitation Letter
The person inviting you to Canada should sign the letter of invitation, to make it more official. After they've signed it, they can scan it and email the letter to you, to avoid delays. Mailing is an option, but it is much slower. If your friend or family member in Canada does not have a scanner, they should either email you the letter without the signature or see if they know anyone with a scanner. Mailing should be a last resort because of how long it might take for the letter to arrive.
Unfortunately, a notarized letter must be mailed. If your friend or family member in Canada has had their letter notarized, they should mail or courier the letter to you using a service which tracks the letter. They should not send it by regular mail as they have had to spend money on the notary, and you don't want it to get lost.
Tip: Who should do their own visitor visa application and who needs to hire somebody to help them?
The sad reality is wealthier individuals from wealthy countries will probably not need to hire a professional. Assuming did your homework, put together a perfectly completed application, and have strong supporting documents.
Here are some good rules to follow:
Do not need to hire a legal professional.

3 is a pass and anything over 4 is strong

Should hire a legal professional.

3 or more is a failure

Strong economy nation
Weak economy nation
Had visa to first world nations before: USA/UK/Australia etc
Traveled once or very few times to  first world countries
Own a house or condo
Renting
Leaving spouse and child behind while traveling
No wife or kids (ex wife does not count)
Well paid job
No job
In school
Romantically involved with a Canadian
Step 5: Submitting the Letter of Invitation
If you are able, you should submit the invitation letter with your initial Canadian visa application. If you wait to submit an invitation letter until you are requested to submit one by the visa office, your application will be delayed.
Step 6: Increasing your Odds of Success. What other Supporting Documents do you need?
Supporting documents (proof you are going to leave Canada and go back home)
At the very least pay someone to review your application before filing. Especially for anyone applying for the first time to Canada.
Tip: What is a fair price to hire someone to do your Canadian visitor visa?
We see prices consistent across the industry for a Canada invitation letter, here in Canada. Anything from $500 to $2000 is a fair.
What did you think of our how-to article?
Do a search on Google and see what other firms will give you information like this? Who would tell you how to do something yourself?
Our philosophy here at Immigroup is to not tell you what we know but show you what we know. Your success gives us value in our own lives.