How to Immigrate to Canada by Opening a Franchise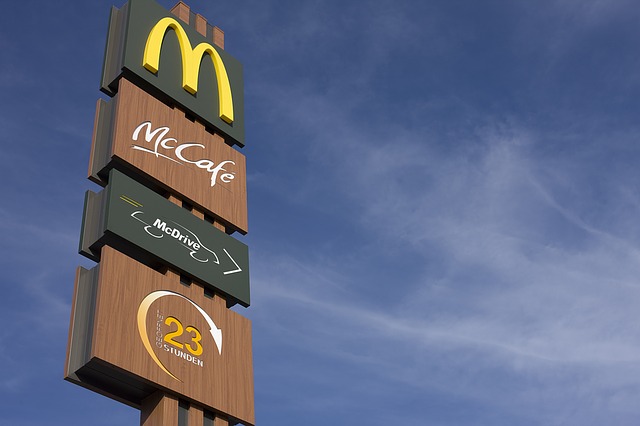 Opening a business in Canada is one of the best ways of immigrating to Canada. But starting a new business from scratch can be incredibly tough. That's where franchises come in. Opening a franchise instead of a brand new business can be an easier way to getting started in business in Canada, and immigrating to Canada as a business owner.

Opening a business in Canada is one of the best ways of immigrating to Canada. But starting a new business from scratch can be incredibly tough. That's where franchises come in. Opening a franchise instead of a brand new business can be an easier way to getting started in business in Canada, and immigrating to Canada as a business owner.
Joe Fedorchuk of Franchise City will help you learn how to run a business in Canada, and open up a pathway for you to obtain permanent resident status in the process. It's that simple. But it also will involve a little planning and a fair bit of work on your part.
Are you interested in finding out how?
Sometimes it can seem a little overwhelming when a province like Ontario, for example, lists the requirements for some of their Provincial Nomination Program (PNP) business streams. Consider Ontario's Entrepreneur Stream:
You have to have a minimum net worth of CAD$800,000 if your business will be located in Toronto.
You have to have a minimum net worth of CAD$400,000 if your business will be located outside Toronto, i.e. elsewhere in Ontario.
You have to have a minimum net worth of CAD$400,000 if your business is in the Information & Communications Technology (ICT) Sector or the Digital Communications Sector, regardless of where in Ontario it will be located.
You have to make a personal business investment of either CAD$600,000 or CAD$200,000 in accordance with where you are locating if you are in the above-mentioned tech and communications sectors.
Plus, there's a range of other requirements including how many years experience you have in your area of expertise.
Those are considerable barriers to entry essentially meaning only the really well-off and/or tech-savvy entrepreneurs need bothering to apply. If you don't have quite that much wealth or aren't willing to spend that much money in a new country on a business that might not work out, it seems like the door has just been shut in your face.
But before you consider giving up on business investment in Canada through a PNP, there's a way you can do it without starting a new business from scratch:
Franchise ownership
by Stu pendousmat / Wikimedia Commons / CC BY-SA 3.0
Why franchises? Because they offer a wide range of options when deciding what type of business to set up in Canada. Here's Joe Fedorchuk speaking about his approach to franchises as a Certified Franchise Consultant (CFC) with decades of business experience:
We work with a fairly large portfolio of franchise brands – over 500. And we try to find a franchise who has a business model that's going to help our client meet their goals.
We work with franchises. Probably over 90% of the time, we're helping somebody take a franchise concept and start a new business using that franchise concept.
In other words, as a franchisee you are using a proven business model with processes that have been used and refined in order to get you started. And franchises deal with so much more than just food service. As Joe says:
Food franchises are a very small part of what we do actually. We do franchises in almost every conceivable industry: automotive maintenance and repair, fitness, senior care, childhood education, property management, all kinds of home service, a huge array of different industries.
But most people when they think of a franchise, they think of McDonald's or they think of top food brands. Depending on the amount of money that a person has, some of those are not even realistic considerations.
Let's face it, if you're thinking of buying into a McDonald's franchise, you're going to need a lot of money. According to Joe:
McDonald's they won't even talk to you if you don't have the capital to open 3 McDonald's, and each one is probably going to cost you in excess of a million dollars. For a lot of people coming from another country, it's just not realistic for them.
So, what should you be prepared to spend and what do you need to think about in order to get a good working franchise running smoothly and generating you a good income, to say nothing of putting you on a pathway to permanent resident status?
When asked about what sort of capital you need to get into the franchise business in Canada, Joe answers:
Sometimes when people from any country want to come here, one of the first questions they ask me is where are the lowest investment requirements? Because they don't have enough money to go to Ontario. Nova Scotia has the lowest minimum investment of $150,000.
We say you need to have $200,000 available. You need some money for living expenses and things while you're setting up your business. And if you decide to use an attorney for the whole process right from getting your PNP and setting up your business right through to getting your permanent residency you're probably going to spend in the range of $20,000 in legal fees to get all the way there.
Everybody doesn't use an attorney. There are people who take it on themselves if they have friends who have done it before, if they have very good English skills themselves. I do believe you speed up the process and avoid some pitfalls if you work with an experienced attorney.
But it's more than just having the money in your bank account that's ready to be transfered to Canada. You need to comply with what's called know-your-client rules in Canada's (and other nations) financial industry. You have to prove to immigration authorities that the funds you will be investing in Canada are legal and legitimate. As Joe explains:
[They] have to be able to prove that money came from a legal source, if you have land you have to able to demonstrate that you have title to that land.
And just as importantly, you have to understand what is involved in a franchise system and what your role as a franchisee is inside of that system. According to Joe:
When you buy a franchise what you're buying is their proven operating systems. They have marketing systems in place; they have extensive training, before you even open your doors and then they have ongoing training and support often put you in touch with a mentor for your first 4 to 6 months. Franchises often have purchasing contracts in place with a number of vendors so you're getting deals on buying things.
Depending on type of franchise, they may have significant market penetration and significant brand awareness which can help you. So, there's all those advantages.
So, for somebody who's going to come in and take this and work with this system and follow it, it can be a great fit.
If somebody is a bit more of a cowboy, if they want to do things their way put their own brand on what they do sometimes a franchise isn't necessarily going to be a great fit.
It is key to realize that one of the great benefits of being a franchisee – stepping into a proven, successful business model with a well-known brand and customer base – is also a requirement on your part to make sure you understand and function within that system. You are the brand as a franchisee. That's a big responsibility. Any 'great' new ideas you think you may have should always be run by the franchisor to make sure they approve. And more than a few of your 'great' ideas will get nixed. Be ready to accept that.
So, if you decide that a franchise is the way you want to go, what are some of the more accessibly priced options for a franchisee? Joe gives a few interesting examples:
There's also a lot of businesses that you can run from your home, even businesses where you're providing services to people in their homes. You can have a home handyman service for instance where you where you've got 3 vans out there with guys in the vans and they're taking the vans home at night but you're running but you're running the business from a home office.
There's all kinds of examples of businesses like that where you've got service vans or business vans taking products to people's homes but you're running it from your home and maybe a small storage space and it's a much lower investment to get in.
I work with a few of the top home handyman franchises and it's probably in the range of $120,000 to $150,000 all in, including 6 months of working capital.
Now as well as what kind of franchise business you might be interested in, it's important to decide (especially in terms of what provincial or territorial PNP or what other immigration stream you decide on using to gain permanent resident status) where you want to locate and establish your franchise. That will in part depend on what type of franchise business you decide on, but Joe's goal is always helping the client get what they want. When asked if he tries to point clients towards some of Canada's smaller cities or other areas away from Southern Ontario or the Lower Mainland in BC he replies:
I don't. People from India is the biggest source of people to move to Canada using investment. The two largest Indian (and other South Asian) communities in Canada are in Vancouver and Toronto by far. Often they want to go where there is a large community of people from India where there are large temples for their religion and where there's lots of cultural connections.
A very small part of my clients are from Saskatchewan – way less than 5% of my clients are from Saskatchewan. I'm on the phone all day I'm talking to people in New York or Vancouver or Texas or Halifax. It doesn't matter. We help people find businesses anywhere in Canada.
And if that anywhere happens to be in the GTA or Metro Vancouver, Joe is glad to help you find a franchise there that works for you. Part of that process is sitting down with the client as soon as he can to find out what your goals are. Things like
What are your business goals? What do you want to achieve with your franchise?
What kind of lifestyle are you looking for yourself and your family?
How much funds do you have to invest?
Where in Canada do you wish to locate?
And last but not least: what experience do you have in running or managing or owning a business do you have? What other experience do you have that may prove useful? Not every franchise owner is a former business owner. Sometimes that franchise you're looking at investing in will be your first real experience of running a business.
But that's ok. Owning a franchise is a great way to learn how to own and operate a business and earn a good living doing so. It's also a way to turn around a life that you feel isn't going anywhere. As Joe explains:
I look at business ownership as something that can really improve people's lives. People who get up and slog off to work every day, spending 20 years waiting to retire. Not a happy way to live. I see someone who's gone through the process of running a business and they're much happier and have created a much better lifestyle for themselves and their family.
They have to have a bit of that entrepreneur gene, I guess.
But a big part of that entrepreneurial drive that we all need is overcoming your doubts. Can I do it? Can I make the franchise work? Can I make a good living at it? And Joe Fedorchuk is crystal clear on this:
The other thing is overcoming the fear because the biggest thing holding people back from owning their own business is the fear of failure. And that's one of the big reasons I partner with a franchise because they've done it over and over again. They've taken people with no business experience and step by step they've helped them create a successful business.
They have a process for getting you up and running with lots of training and support – all of those things – so for somebody that's never started a business or never owned a business before, it can be an invaluable way to get up and running and get up and running quickly.
It's clear after spending a little time listening to Joe, that the possibilities for potential franchisees in Canada (and the US) are far more diverse and far more accessible than you may have ever imagined. A franchise may indeed be your ticket to not only permanent resident status, but a lifestyle and an income that will make your move to Canada all the more worthwhile.
Will it be easy? No.
Will there be support every step of the way?
If there isn't, then it's not a franchise that you should consider. Because it's not a franchise that people like Joe Fedorchuk at Franchise City will deal with.
About Joe Fedorchuk
For the first 20 years of his career Joe Fedorchuk worked as a Chartered Accountant and Senior Project Management Professional for several large corporations.
In 2005 Joe left the corporate world and opened two Subway restaurants which he successfully developed and eventually sold. During this time he also owner and operated a home building and renovating company. Seeking to leverage his years of franchising and business experience Joe became a Franchise Consultant in 2014. Joe also owns FranService and helps aspiring entrepreneurs find their ideal franchise fit.