Immigration Canada – CIC is IRCC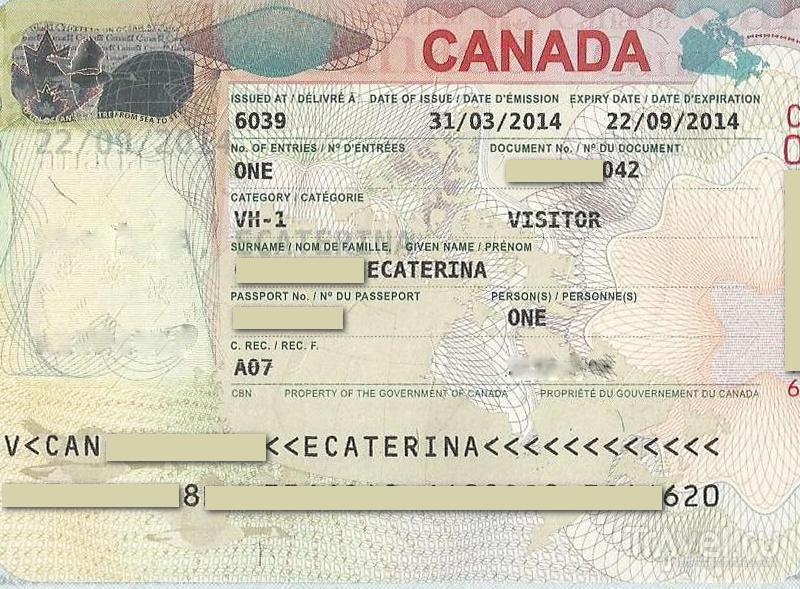 Last Updated on October 6, 2022 by Allard John Keeley
Do you get confused between CIC and IRCC? Do you wonder whether they're different departments of Canada's immigration authorities?

Do you get confused between CIC and IRCC? Do you wonder whether they're different departments of Canada's immigration authorities?
The answer is that they're not different.
In fact, they're the same government authority that controls immigration in Canada. CIC is what the immigration authorities were called from 1994 to 2015. Then in 2015, the newly elected Liberal Government of Justin Trudeau decided it wanted to rebrand the department and focus it a little more on refugees. So they changed the name from Citizenship and Immigration Canada (or CIC) and called it, starting in late 2015, Immigration Refugees and Citizenship Canada (or IRCC).
It's the same department. Doing all of the same things with a few changes.
Not only that, if you view it over a longer period, this is just the latest move to reorganize and overhaul immigration authorities in Canada. This is a process that's been going on for about a century now. Consider the table below:
| Name of Immigration Authority | Dates Active | Functions |
| --- | --- | --- |
| Department of Immigration & Colonization | 1917 – 1936 | Native-born and naturalized Canadians were considered British subjects prior to 1947. |
| Department of Mines & Resources | 1936 – 1950 | Blame Mackenzie King for this eccentric administrative shuffle but please remember that Canadian Citizenship was truly born in 1947. |
| Department of Citizenship & Immigration | 1950 – 1966 | This was the beginning of a multi-department control of immigration with various departments overlapping at certain points. |
| Department of Manpower & Immigration | 1966 – 1977 | This department was in charge of running immigration policy in Canada but at the same time was under the control of the Department of State for Citizenship (see below). |
| Department of State for Citizenship | 1966 – 1991 | Administered both Manpower & Immigration until 1991. |
| Department of Employment & Immigration | 1977 – 1991 | Yet another overlapping department under the Department of State for Citizenship. |
| Department of Multiculturalism & Citizenship | 1991 – 1994 | A short-lived version of Canada's immigration authorities. |
| Citizenship & Immigration Canada | 1994 – 2015 | The department name that still has major brand recognition around the world and is still in many of the official website addresses of IRCC. |
| Immigration, Refugees & Citizenship Canada | 2015 – 2019 | A re-branding of CIC to reflect the Liberal governments policies in contrast to the previous government's more restrictionist stance. |
Now, a key point to remember is that this transition to IRCC hasn't changed many of the URL's used by the department. You will find various official IRCC webpages with cic.gov.ca in their online address.
For example, let's consider a pathway along various webpages at IRCC's website dealing with Visitor Visas to Canada:
https://www.canada.ca/en/services/immigration-citizenship.html
Here, the starting webpage on a search for visitor visas is at www.canada.ca and is an overall menu of the options for visits, work, study, permanent resident, refugee, and citizenship applications. Scroll down and click on Visit and you'll be sent to:
https://www.canada.ca/en/immigration-refugees-citizenship/services/visit-canada.html
We're still on a www.canada.ca page that now deals with different aspects of visits to Canada. Click on Find Out if You Need a Visa and you'll be taken to the following webpage:
http://www.cic.gc.ca/english/visit/visas.asp
Where they explain that you either need a visitor visa or an eTA to travel to Canada and have a few questions for you to answer to determine which one you need.
Notice what suddenly appears? Yes, that's right. Its URL has www.cic.gc.ca . But it's still an IRCC page. It's the same department and whatever news, rules, or helpful tips they give you, it's coming from the same immigration authorities in Canada.
This is because the government understands that many people around the world interested in visiting, studying, working, or moving permanently to Canada are familiar with CIC and not as familiar with IRCC – even if they stand for exactly the same department. So, they have kept the URLs of many webpages unchanged.
For people worried about trying to contact IRCC and still confused about CIC, the next question is:
What is IRCC's Contact Information and is it the same as CIC's?
The main Contact webpage for IRCC can be found here. It is the contact page for Canada's immigration authorities (whether you sill call it CIC or IRCC). However, it is a menu of different areas or topics that you might need help with, rather than a list of phone numbers or email addresses. This means that the method of contact will vary depending on what you wish to contact immigration authorities about.
Example 1: Checking Your Application Status
For example, if on the main contact page you click on Check Your Application Status, you will be taken here where you will answer a set of questions about what sort of application you wish to check the status of.
Let's say you want to know about family sponsorships. You use the dropdown menu and click on Family sponsorship and then click on Continue. The webpage then tell you that to find out about your application's progress, you will have to open an online account with IRCC where you can link to your paper application. This is done using what is called the online tool. Or, if you have applied online (which involves opening an online account), you will be able to simply log in and check your progress and/or read any emails that IRCC has sent to your personal account.
In general, more and more applications are handled online with only a few remaining exceptions where paper applications are still an option. Your fees have to paid online as well so you must have access to an internet connection as well as a valid Credit Card. This means most of your questions will be answered online, not by phoning a number at a call centre.
For example, IRCC's online tool mentioned above has the following address:
https://services3.cic.gc.ca/ecas/security.do?app=ecas&lang=en
and it requires you to give an identifying number such as:
Client ID Number/Unique Client Identifier
Receipt Number (IMM 5401)
Application Number/Case Number
Record of Landing Number
Permanent Resident Card Number
Citizenship Receipt Number
Citizenship File Number/Group Number
Confirmation of Permanent Residence Number.
Along with personal information like Full Name, Date and Place of Birth before you can log in.
In other words, it is a secure system where you have to have an identifying number that functions like a password along with your personal information. Once you've successfully logged in, you can then get updates on the progress of your application.
Notice the address of the online tool webpage? Yes, it's https://services3.cic.gc.ca
As mentioned, you'll often see cic popping up in various webpage addresses. Don't worry. You're still dealing with the same department.
Example 2: Using the Help System
Let's say instead of checking on your sponsorship application, you click on Get Help with an Electronic Travel Authorization (eTA). This take you to the following webpage:
http://www.cic.gc.ca/english/visit/eta-form-help.asp
You are then given two dropdown menus with a variety of situations that may apply to your application for an eTA. Let's say you put the following two options:
I am trying to use the eTA application form but there is a problem
I get a failure message when I try to pay.
You then get an electronic enquiry form you can fill out as well as answers to other questions about Credit Cards for example.
What these two examples show is that you have to be an active participant and seek out the answers at IRCC/CIC's website. There is no operator waiting to answer all your questions, although you may interact with IRCC support staff at some point. But it will mostly be done online through various online forms and webpages. If you can't use a computer, even if you are using a paid immigration consultant, it is highly unlikely you will be able to immigrate to Canada as anything other than a refugee or protected person, or an elderly sponsored family member. Or you will need someone to help you with every step of the online process.
Having said that, there are phone numbers for IRCC's call centre, and overseas there are visa offices that you can use as contact points, but be advised that most of the information you are looking for is available online and that you should open an account with IRCC – which in most cases is what you have to do when you submit an application.
So, for example, if at the Contact webpage you click on Contact the Client Support Centre, you will be taken to this webpage where you can either:
See a list of top questions with the corresponding answers,
Fill out a webform, or
Call 1-888-242-2100 only from within Canada, where you have several options:

If you have a touch-tone telephone you can listen to pre-recorded information, including the status of your application at any time of the day, or
Monday to Friday 8 AM – 4 PM (local Canada time) you can talk to agents in either English or French
If you are deaf or hard of hearing or if you use a text telephone you can call TTY: 1-888-576-8502
Finally, for physical addresses be aware that in Canada, these offices are NOT open to the general public and you only are given the mailing address in order to mail your application or documents to.
IRCC Visa Offices' locations can be found here.
Canadian embassies, High Commissions, and Consulates located around the world can be found here.
IRCC Offices Within Canada
Here are some of the mailing addresses of the main IRCC Case Processing Centres (CPC's) – which you can find here – where you send applications as well as supporting documents. Be aware that each CPC has numerous similar but slightly different mailing addresses depending on what you are sending to the Case Processing Centre.
CPC Edmonton
For Documents send them to:
Case Processing Centre in Edmonton
Immigration, Refugees & Citizenship Canada
c/o General, Station 005
9700 Jasper Ave NW, Suite 55
Edmonton, AB T5J 4C3
For Applications it depends on what type of application you are sending. For example, for permanent residence applications under the live-in caregiver program, send them to:
Case Processing Centre in Edmonton
Immigration, Refugees & Citizenship Canada
c/o PR (LC), Station 800
9700 Jasper Ave NW, Suite 55
Edmonton, AB T5J 4C3
Or, for example, if your application is for a temporary work permit submitted for a new employer application, your mailing address is:
Case Processing Centre in Edmonton
Immigration, Refugees & Citizenship Canada
c/o PR (LC), Station 555
9700 Jasper Ave NW, Suite 55
Edmonton, AB T5 4C3
Yes, all three addresses are very similar but if you place the wrong Station number – say 555 instead of 800 – it will delay your application. Make sure you get the address right. And yes, it's all going to the same department – IRCC – even if they use cic in the address.
CPC Mississauga
For applications for sponsorships of parents and grandparents the address is:
CPC-M-PGP
P. O. Box 8020, STN T CSC
Ottawa, ON
K1G 3H6
For applications of spouses/common-law partners currently living in Canada and applying under the Spouse or Common-Law Partner in Canada class the address is:
CPC-Mississauga
P. O. Box 5040, Station B
Mississauga, ON
L5A 3A4
CPC Sidney
For applications of sponsorship for partners, spouses, or dependent children who live outside Canada or won't be in Canada while the application is being processed then the address is:
CPC Sydney
PO Box 9500
Sydney NS
B1P 0H5
What did you just notice? That each sponsorship application listed above has completely different CPCs in 3 different cities: Mississauga, Ottawa, Sydney in 2 provinces: Ontario and Nova Scotia. There are about a dozen different addresses at CPC Sydney alone depending on your specific application.
There are also the following CPCs and CIO (Central Intake Office):
CIO Sydney
CPC Ottawa
OSC Ottawa (Operations Support Centre)
Along with CPC Edmonton & CPC Mississauga
This means that which mailing address from which office listed above will depend on what you are sending. To find out which mailing address you need, go here to find out:
Which CPC you should send your application to
Which specific address at that CPC (they all have multiple mailing addresses) you need to mail your applications and/or documents to.
Once again, there is no central office where you take a number and wait in line. That was decades ago. IRCC is now a huge octopus with tentacles spread across Canada and around the globe. What different visa office, case processing centre, or case intake centre you deal with depends on the particulars of your case. And you will almost exclusively be dealing with them online. Unless they schedule an appointment with you and inform you through your online account which office you have to go to for the meeting.
Remember, IRCC offices are not open to the public. Any meeting you do have schedules is a private meeting between yourself and any immigration consultant you may have, and immigration officials.
In order to find any information you may need, you should (or have someone) go online at IRCC's website as well as open an online account with IRCC if and when you apply.
There is no other way. And it's all IRCC – whether the address bar says cic.gc.ca or not. So, relax if you see www.cic.gc.ca at a webpage that says it is IRCC. It's the same department as we've told you over and over again. But make sure you know which address, and which forms you need. Navigating IRCC's website may not always be easy, but it is essential to ensure your application has the best chance of being successful.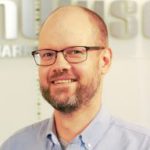 Riley Haas has been a leading expert since 2011 on immigration matters, with hundreds of publications online. Published author of three books about political philosophy, the Beatles and the Toronto Maple Leafs, respectively. BA from Bishop's University, MA from McMaster University. You follow Riley on Substack https://rileyhaas.substack.com.