International Students Can Now Come to Canada Again – How to Stay Safe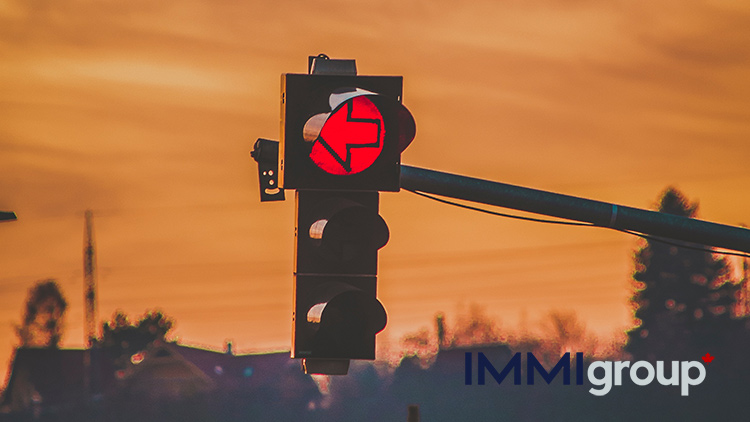 International students who have been accepted at a Designated Learning Institute or DLI in Canada and are currently outside Canada, may now be able to travel to Canada to study at their DLI.

If you are an international student who was planning to study in Canada, but had to study online or postpone your studies due to travel lockdowns resulting from COVID-19, you should start thinking about how to study safely in Canada.
Here's why.
International students who have been accepted at a Designated Learning Institute or DLI in Canada and are currently outside Canada, are now able to travel to Canada to study at their DLI. To do so, however, the following has to be true:
Your DLI must be on a list of Designated Learning Institutions who have been approved by their provincial or territorial governments to accept international students.
Go here to see if your DLI is on the list.
First select the province of your DLI, then choose whether it is:

Primary or secondary
Post-secondary.

Check back often as new DLIs are added to the list.
While this list of approved DLIs varied a lot from province to province in 2020, the list of approved DLIs has increased notably over the last year. Case in point: Nova Scotia had no post-secondary institutions on the approved list in 2020 and now has 46 institutions and/or campuses on the list.
Now that Nova Scotia's DLIs updated their plans and were approved by the provincial government, they're able to take in international students from abroad.
If your DLI is on the approved list, this means they have a plan to ensure the health and safety of their students including:
a 14-day quarantine plan for arriving international students including how to obtain food and medication,
transport arrangements for getting international students to their official quarantine location,
all the necessary information for international students about how to stay healthy including obtaining health insurance.
In other words, your school in Canada will definitely have a plan to ensure you are safe and the other students at your school are safe. But in order to be effective, you have to follow their plan and also ensure your own habits and behaviors while studying in Canada don't put you at risk.
Let's go through a few important steps you should always keep in mind in order to avoid being at risk of getting infected with COVID-19.
Before arriving in Canada, you'll have to download the ArriveCAN app which you will use to provide information to Canadian authorities to speed up your processing at your port of entry (the airport you arrive at in Canada) and as well to provide updates on your quarantine compliance as you quarantine for 14 days at an appropriate location not at your school. Go here for iOS downloads; here for Android downloads; and here for web downloads. You will need to have information entered 48 hours before you board your flight to Canada.

You will also receive phone calls at your place of quarantine in Canada. These will be from health officials monitoring your progress. You should always answer phone calls from the following phone number: 1 – 888 – 336-7735.

Always wear a mask, unless you are:

Inside your place of quarantine, or
Alone in a private vehicle on your way to or from your place of quarantine.

Monitor your symptoms daily (temperature, coughing, trouble breathing etc.) and use your ArriveCAN app to report any possible symptoms of infection should you observe them.
Isolate yourself as much as possible during your quarantine period. You should not have a place that is shared with others, if possible, for your quarantine. Your quarantine period will be extended for an additional 14 days if:

You come into contact with someone who is showing symptoms of COVID-19 or has the diseases.
You yourself develop symptoms of COVID-19.

Additionally, during your quarantine you must:

Have all food and medicine delivered to your place of quarantine.

As well, your place of quarantine should be a livable area – like an apartment, a hotel room, or a room in a house – and not an industrial camp area for example.

Only leave your place of quarantine during the period for medical reasons.
Do not use shared spaces like courtyards, gyms, or swimming pools.
Do not have any guests – not even outside.
Clean and disinfect any surfaces you use or come in contact with, in your dwelling.
If there are others living with you in your place of quarantine, maintain a distance of 2 metres from them.
Additionally, if you must share your place of quarantine with others, they should:

Not be 65 or older;
Not have underlying medical conditions;
Not have a compromised immune system (weakened immune system);
For these reasons a multi-family home, for example, would NOT qualify, but if you will be living with a consenting adult, that WOULD qualify as a place of quarantine.

And clearly, a student residence is NOT a suitable place of quarantine. You will have to find somewhere else near where your DLI is located to quarantine for your 14-day period.

If you cannot find a suitable place of quarantine, you will be directed by officials to a designated quarantine facility where you will have to remain for the quarantine period.
However, once you are out of your quarantine after the 14-day period, you should ensure you continue to take precautions in order to stay safe. These include:
When social distancing is difficult to maintain in any public setting (like a classroom) you should always wear a mask.
Remember, masks are used to protect others from being infected. While you may not be infected, general mask-wearing ensures that someone else doesn't infect you. So it is clearly in your interest to always wear a mask in public settings when you can't socially distance.
Cleaning and disinfecting your hands after touching shared surfaces or shopping or buying food etc. should be a habit on your part.
Keep an emergency contact list of people you have had contact with (especially on a regular basis) in case you or one of them becomes infected.
Throw tissues you have used when sneezing/coughing in the trash immediately.
Don't touch your eyes, hands, nose, or mouth if possible. It's a habit you have to consciously develop as you may not normally be aware that you're doing this.
And finally, as soon as you develop any possible symptoms (fever, cough, trouble breathing etc.) isolate yourself immediately and contact local health authorities.
Finally, remember to bring all the necessary documentation so you can board your flight to Canada and also to ensure you are approved for entry at your port of entry (POE). This includes the following:
You have a valid study permit OR you have a Letter of Introduction from IRCC showing you have been approved for a study permit.
Please note:
The border services officer at your port of entry (generally the airport where you arrive in Canada) will check to see that you are arriving in time to complete your 14-day quarantine before the start of your classes.
If your 14-day quarantine ends after the start of physical classes, they will check if you can study online while still in quarantine.
You should remember that your immediate family members may be eligible to:
Come with you to Canada;
Travel after you come to Canada;
But they CANNOT travel to Canada before you come to Canada.
To be eligible to travel with you or after you to Canada, your immediate family member(s) must show the following:
They are travelling with you for non-discretionary (to help you get set up and study in Canada, for example) or non-optional (they have to support you or are needed as guardians, for example) reasons.
If your immediate family members are travelling with you, they do not need a letter of authorization to travel from the IRCC.
If they will NOT be studying or working in Canada, your immediate family member should:

Include their visitor visa application with your study permit application if they need a visitor visa to travel to Canada,
Apply separately for an eTA (if they need one) to travel to Canada.

If, however, your immediate family member will be studying and working in Canada, then you should submit your study application and their study/work application together at the same time to IRCC.
If your immediate family members are travelling after you have arrived in Canada, they will have to go through the process of reuniting with a family member in Canada, which generally includes obtaining an authorization to travel from IRCC and showing that their reuniting with you is non-discretionary or non-optional. If possible, it is easier for them to travel with you than to come to Canada later on.
Do-it-yourself Study Permit Course