Migrating to Canada from Nigeria: Getting Your Credentials Assessed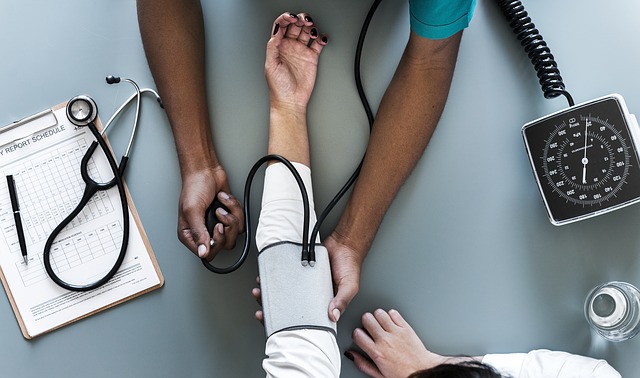 If you are planning to migrate to Canada, it is very likely you will end up in the cities of Toronto, Calgary, or Winnipeg. While Nigerians are clearly aware of Canada's unique climate and culture, there is one area that is always important and should not be left until the last moment when planning your move to Canada: Credentials
by Plumoyr / Wikimedia Commons / CC BY-SA 3.0
Over the past couple of decades, immigration from Nigeria to Canada has increased dramatically, and for the year 2015, Nigeria was 10th on the list of source countries for immigration to Canada. Aside from being fellow members of the Commonwealth, Nigerians are fluent in English as it is the nation's official language, although Nigeria also has an astonishing number of local languages or dialects spoken throughout the country. In Canada, the expat Nigerian community is mostly found in Ontario as well as Alberta. Ontario is home to over 60% of Nigerian-Canadians and residents while Alberta has about 20% of Nigeria's expat population. Manitoba comes in 3rd with a little over 5% of the total population of Nigerian-Canadians and Nigerian permanent and temporary residents.
This means that if you are planning to migrate to Canada, it is very likely you will end up in the cities of Toronto, Calgary, or Winnipeg. While Nigerians are clearly aware of Canada's unique climate and culture, there is one area that is always important and should not be left until the last moment when planning your move to Canada:
Credentials
What do we mean by Credentials?
Degrees, diplomas, or certificates earned as part of your education in Nigeria (or elsewhere)
A Licence, certificate, or registration that states you are qualified to work at a certain job/occupation (for jobs which are licensed by boards in Canada)
Remember that the term Qualifications includes credentials, but the term in addition also includes:
Knowledge
Skills and
Work experience
The term Competencies refers to things you have acquired through your work experience such as:
A set of skills
A level of knowledge
A manner of conduct and practice expected in a particular field of endeavour
Ethical and legal norms for a specific occupation
Getting an assessment of your credentials by a Canadian authorized organization is key to ensuring that immigration authorities can assess your qualifications as a prospective new Canadian – whether as an international student, a skilled worker, or an investor.
Nigeria, like Canada, places a fair deal of importance on education even if its government budget cannot fund the same level of spending on education that Canada's can. While academic credentials obtained in Nigeria are vital to your career and future, they must be assessed to see how well they fit with the requirements of Canadian educational institutions. Most Designated Learning Institutions in Canada and the Canadian government will accept ECAs from the following organizations:
When sending your transcripts from your Nigerian school/university/institute remember the following points:
For transcripts from your Nigerian secondary school you will need:

Exam results issued by the West African Examination Council (WAEC)
With a WAEC scratch card OR
National Examinations Council (NECO) Senior School Certificate with an NECO scratch card
General Certificate of Secondary Education: GCSEO (O-level) or GCSEA (A-level)

For post-secondary transcripts you will need:

National, Higher National, Post Higher National diplomas along with transcript
Bachelor, Masters, or PhD Degree along with transcript
If you are coming to Canada to study, you should ensure that the educational institution you will be attending in Canada is a Designated Learning Institution. This list is only for post-secondary institutions. All elementary or primary schools as well as secondary schools in Canada are automatically Designated Learning Institutions. To check if your school is on the list:
Go here and type the province where your school is located.
Then type the name of the school or institute.
Then copy down the designated institution's number for future reference.
Work Credentials
Many professions, skilled trades, and apprenticeable trades, including jobs like architects, welders, and plumbers are regulated in Canada. Any regulations of these occupations depend on the province you will be living and working in. To find out about credentials required for your occupation you must:
Find your job or its nearest equivalent in Canada's Job Bank. You will see information about training and skills required as well as information on regulatory bodies, if any. At Job Bank you can find information on whether your occupation is a regulated one and how to contact the Canadian or provincial regulatory body.
Go to the Canadian Information Centre for International Credentials (CICIC) website to find your occupational profile, if one exists. The CICIC also will assess your work, trade, professional credentials so you can see where you have to upgrade your skills, or perhaps take additional courses before applying to come to Canada.

Please note that applicants for licentiates to practice medicine in Canada – in other words people who want to be doctors in Canada – must have their credentials evaluated by the Medical Council of Canada. This may involve having your degree from Nigeria assessed through the World Directory of Medical Schools and then further assessed by the MCC in Canada. You may have to take the Medical Council of Canada Evaluation Examination (MCCEE) before applying to take the Medical Council of Canada Qualifying Examination (MCQE).
Likewise, applicants for practicing pharmacists in Canada must take both a Pharmacist Evaluating Examination and a Pharmacist Qualifying Examination. Go here to the Canadian Pharmacists Association website for more information.
If you are migrating to Canada under the Federal Skilled Trades stream (through Express Entry) then you need to go to the Red Seal to learn what the occupational standards are for your job under the Red Seal Occupational Standards (RSOS). Red Seal is replacing the National Occupational Analyses (NOA) as the standard-setter for trade credentials and training. Go here to find out about the examination process, if your trade is a regulated one that will require you to take an examination to gain your Canadian credentials. A Red Seal credential if often valid across Canada, or at least in a number of provinces.

You should also contact your local regulatory body in Nigeria, The Federal Ministry of Productivity and Labour, who are responsible for the certification of skilled trades in Nigeria. You should be able to forward your certification through them to the appropriate body in Canada. If not, have a certificate issued by FMPL in Nigeria and send it on to Canada.
Next make sure you gather all required documents relating to your:

Work experience and certification
Educational qualifications
Professional training and certification
You will not need to translate your documents as most transcripts, credentials, degrees etc. from Nigeria are in English.
At this point you should have a good idea of how your qualifications, credentials, and competencies stack up against those required in Canada. You should then upgrade any skills and further your education, if possible, to ensure you are in the best possible shape to successfully apply to come to Canada.