Nova Scotia Immigration Provincial Nominee Program (PNP)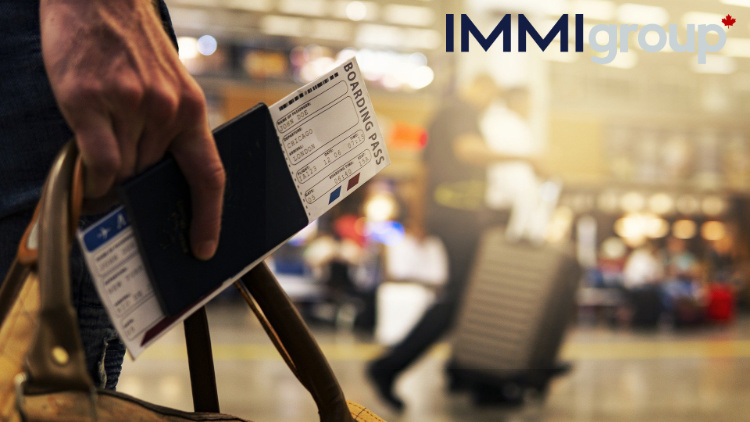 The Nova Scotia Provincial Nominee Program
The Nova Scotia Provincial Nominee Program is an immigration program operated on behalf of the Government of the province by the Ministry of Employment and Immigration in conjunction with Citizenship and Immigration Canada (CIC) to speed up the processing of an application for permanent residence.
If you are unsure whether you qualify for immigration to Canada under the Provincial Nominee Program, book a consultation with one of our qualified immigration consultants.
Index
About the Province of Nova Scotia
Population: 935,000.

Land Mass: 55,000 km2

Capital City: Halifax

Major City/Attractions: Halifax, Sydney

Industry: Fishery, Mining

GDP Per Capita: $39,025

Official Language: English
General information about Nova Scotia
Nova Scotia is located in Canada's southeastern coast. It is the most populous province in Atlantic Canada. Its capital, Halifax, is the major economic centre of the region. It is the second-smallest province in Canada. Its population makes it the fourth-least-populous province of the country, though second-most-densely populated. Nova Scotia is located on the east coast west of New Brunswick and south of Newfoundland.
Industries in Nova Scotia
Fishing and mining dominate Nova Scotia's economy. The province also has a large aerospace and defence manufacturing industry. Also Nova Scotia has the 4th largest film industry in Canada. Nova Scotia boasts a strong tourism economy with over 200,000 cruise ship passengers flow through the port of Halifax each year.
The Climate of Nova Scotia
Nova Scotia lies in the mid-temperate zone and, although the province is almost surrounded by water, the climate is closer to continental rather than maritime. Nova Scotia's cold winters and warm summers are influenzed by the ocean. The province is surrounded by four major bodies of water, the Gulf of Saint Lawrence to the north, the Bay of Fundy to the west, the Gulf of Maine to the southwest, and Atlantic Ocean to the east.
Spring from 2° to 9° C
Summer from 16° to 24° C
Fall about 18° C
Winter about -3° C
About the Nova Scotia Provincial Nominee Program
This Program is designed to support the province's economic growth by attracting foreign workers. Individuals nominated by the Province of Nova Scotia, together with their spouse and dependent children, are eligible to apply for a permanent resident visa as a Provincial Nominee. Immigroup helps applicants wishing to live and work in the province under the following Provincial Nominee Programs:
Nova Scotia Skilled Worker
Applicants with a permanent, full-time employment offer with an employer in Nova Scotia with the required education, work experience, and other criteria can apply for the Skilled Worker program. They must also meet the minimum criteria for age, education, work experience, and language ability requirements for the federal skilled worker stream.
Nova Scotia Family Support
Applicants have a guaranteed, permanent job offer in Nova Scotia from an employer who is a close relative and who owns an established business. A qualifying relationship must exist between the business owner and the applicant. Applicants must have legal status in the country of your residence
Nova Scotia Community Identified Stream
Applicants cannot qualify for any other category of provincial nomination. Applicant must possess a Letter of Identification from a community organization and have the intention to live in Nova Scotia.
PNP Draw Points Cut-Offs
Some of the PNP streams for the provinces of Ontario, Alberta and Manitoba use the same scoring system as Express Entry. Here are the cut-offs for 2021:
PNP Invitations
British Columbia PNP Points Cut-Offs
British Columbia uses its own scoring system:
British Columbia PNP Notifiations
BC Entrepreneur PNP Points Cut-Offs
BC Entrepreneur PNP Notifications
Saskatchewan Immigrant Nominee Program Points Cut-Offs
Saskatchewan uses its own scoring system?
Saskatchewan Immigrant Nominee Program Notifications
If you would like information about the Nova Scotia PNP in these graphs, please comment below.