Paying your CIC Fees in Canada-the IMM 5401 Fee Receipt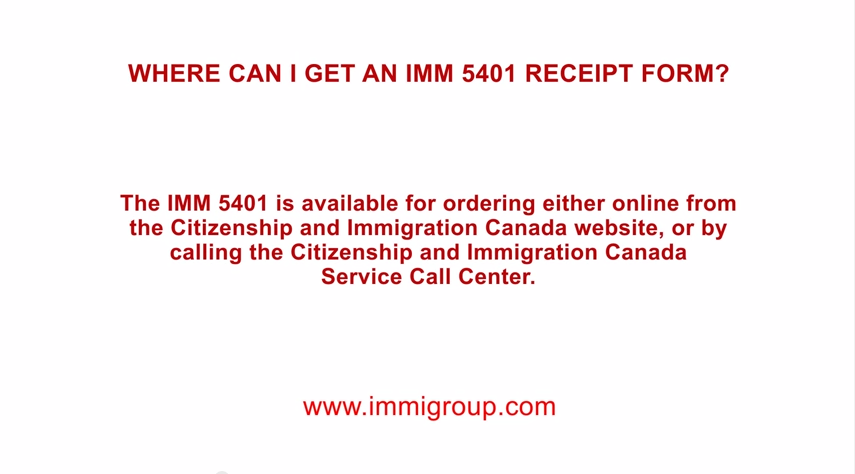 PLEASE NOTE: The IMM 5401 has been retired and is no longer used. Fees are now paid online by credit card or debit card. So this article is no longer relevant. Instructions about paying your fees can be found as you file your application online.
Filing an application through Citizenship and Immigration (CIC) within Canada but don't know how to pay your fees? Learn everything you need to know about the IMM 5401 Fee Receipt here including:
What is the IMM 5401 Fee Receipt?
If you are filing an application with Citizenship and Immigration Canada within Canada, you usually have two ways to pay the application fee:
Pay online with your credit card (AMEX, MasterCard, or Visa only) provided you have

PDF Reader software
A valid email address
A printer to print your receipt

If you are unable to pay online or you just don't want to, then you can pay in person at a Canadian financial institutions (see below for a list). To do this, you need an IMM 5401 fee receipt to take with you to the financial institution. The financial institution will indicate on the receipt that you paid and then you can submit the receipt with your application.
Please note that if you are filing an application with CIC from outside of Canada there are different payment methods. An IMM 5401 Fee Receipt cannot be used for these applications.
What applications do I need to use the IMM 5401 Fee Receipt for?
The fee receipt is used to show proof of that you paid the application fees prior to submitting the application. You can use the fee receipt for the following types of applications:
How can I get an IMM 5401 Fee Receipt?
You can get an IMM 5401 from Immigration, Refugees and Citizenship Canada (IRCC, formerly CIC) by either calling the call centre at 1-888-242-2100 or by ordering one online on their website. The receipt will be mailed to you and it usually takes about 2 weeks to arrive.
Where can I pay my application fee with the IMM 5401 Fee Receipt?
You can pay your application fees at any eligible Canadian financial institution located in Canada. Here is a partial list of these institutions:
Please note this list is not complete. Make sure to check with your financial institution before attempting to pay the fees. Once you have checked with your financial institution to make sure they are eligible, proceed to your nearest branch and pay the fee. Most banks prefer you pay in cash but you should check with the particular institution to see what they will let you pay with. CIC will not accept bank drafts or money orders. Make sure that the institution stamps the portion of the receipt you must send to CIC.
How do I submit my fee receipt?
Each IMM 5401 has three parts:
the receipt for the financial institution
your receipt for your records
Citizenship and Immigration Canada's receipt
The financial institution will remove their section when you pay the fees. Afterwards, you should detach your section and keep it in a safe place. You will need this receipt in case you ever need to prove to CIC that you paid the application fee. The final portion you should include in your application package.