Six Islands You Might Pre-Retire to
Ah, those island paradises that you would love to get away to. Maybe even retire in, so you can wake up every morning to the gentle sound of the Caribbean or the Pacific lapping at the sandy shores mere metres from your bedroom window. How about a porch with a sloping roof and a hammock? The thing is, retiring to an island, whether a territory or an independent state is not as easy as it seems. And there is a wide variety of islands out there, depending on what you are looking for in any place you consider as a potential retirement or pre-retirement spot. And seeing pre-retirement involves working for a few years in the same spot you will eventually retire in, we've decided to rank seven of the world's islands in terms of the following factors:
Local economy: How stable is it? What kind of work is available?
Cost of Living: Especially food and housing.
Health Care: Supply of physicians and the quality and cost of health care will be noted.
Public Transportation: How far are you from a bus stop? Is there a bus stop?
Ease of immigration: Seeing you are retiring there, it will be tricky to do it as an illegal.
Bermuda
Bermuda [Public Domain]
Do you work in the insurance industry? Especially the re-insurance industry? Do you provide investment advice to wealthy people? Do you have lots – and I mean lots – of cash? Bermuda, as an off-shore financial centre, has the one of the, if not the highest, GDP's per capita in the world, sitting at over $90,000 back in 2007. And by the way, even if there is a picture of the Queen on the Bermudan dollar, it's linked to the US dollar so just think of prices on the island in terms of American dollars. Which brings us to the matter of the cost of living in Bermuda. By some measures, the cost of living on the island is almost 3 times that of North America. As an expat blog states, the rule of thumb is $50 per grocery bag. Yeah …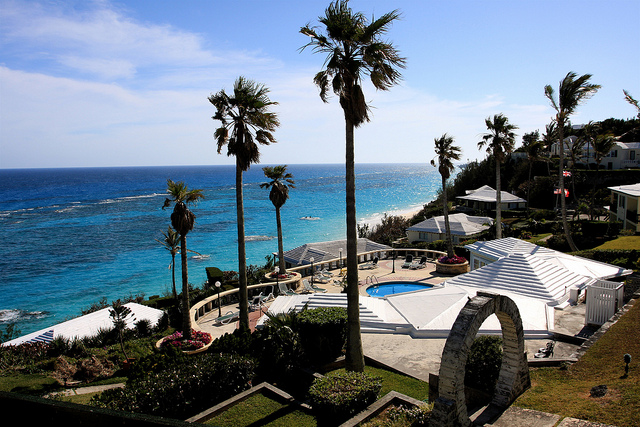 Surf Side Beach Club by TravelingOtter / Flickr / CC BY 2.0
And then there's housing. The old adage, 'They ain't making it any more' refers to land, of course, and boy does it hold true in Bermuda. Aside from a few very wealthy people putting up expensive new homes on the few remaining acres of land available, most housing has been built and that means renting or buying is very expensive. The average home price is about $1 million and a modest 2 bedroom apartment will cost you $3,000 per month.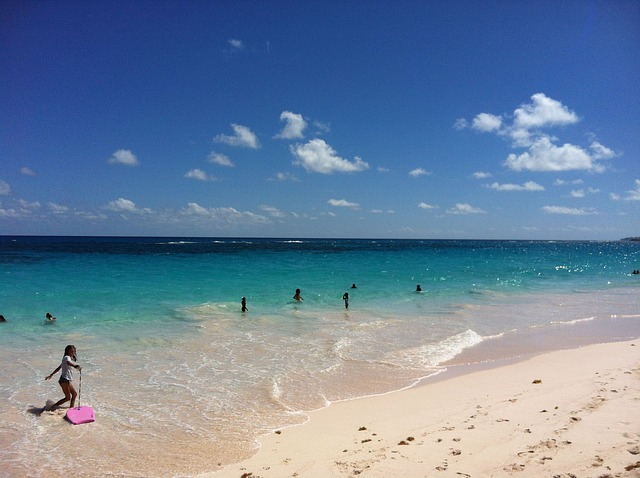 Bermuda Beach [Public Domain]
Healthcare is mandatory, private, and expensive. Average annual spending on healthcare rose from $7,000 in 2007 to about $11,000 in 2012. It's comparable to the more expensive private health care providers in the USA. Bermuda does have a well-run public transport system with buses and ferries – often air conditioned and they darn well better be if they have a GDP of over $90,000 per capita fer cryin out loud– that cover the island. You could also use the famed island private transport method; it's called a scooter or Vespa and everyone has a wipeout story. Good thing they force you to get health insurance. As the Ministry of Home Affairs' webpage states, "The mission of the Ministry of Home Affairs is to improve the economy by addressing the needs of the local and international business community and the career aspirations of Bermudians." In other words, to get a work permit you better have a lot of money to invest, or be a highly skilled professional in industries like insurance or, why not, health care. Bermudians are courteous and friendly but they look after their own. Keep that in mind.
Singapore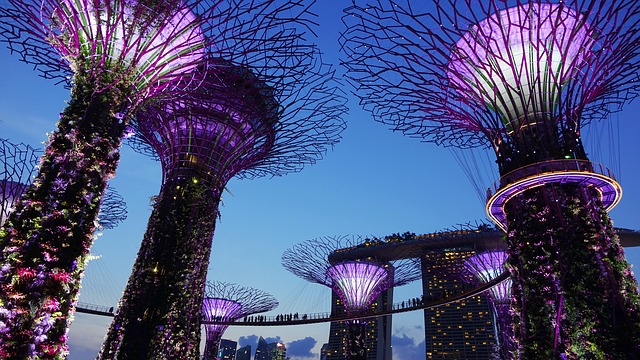 Garden by the Bay [Public Domain]
Did you know that 40% of Singapore's population are foreigners? Singapore's government certainly does, and despite being a very friendly place to do business, new tightening of labour regulations means you have to employ 5 locals for every foreign worker. So if you're planning your pre-retirement in the island state around a bartending career, you may be out of luck. As with Bermuda, if you are a highly skilled professional, or an investor looking to set up a company, then you will be welcome. But remember, Permanent Resident status has to be applied for and has to be granted before you reach the age of 50 and while you are working in the local economy. If not, you must invest at least Singapore $1 million, which works out to US$800,000 or CAD$880,000. It is, literally, easier to open a chain of bars than to get work as a bartender. If you are an independent entrepreneur who sells online, Singapore has great and fairly cheap internet connections.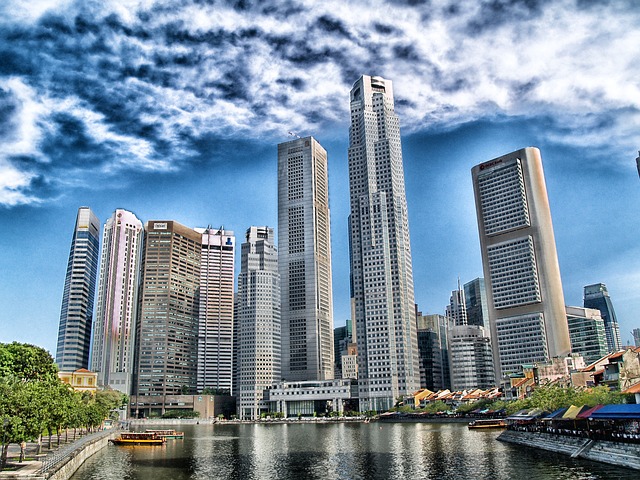 Singapore [Public Domain]
Does it surprise you that Singapore is expensive? Rent for a 900 sq. foot (85 sq. metres – say a comfy 2 and ½ bedroom) apartment in a nice part of town will run you SGD 5,000 or about CAD$4,000. Maybe you can slum it in a 1 bedroom for CAD$3,000. Grocery prices are similar to Australia if a touch on the expensive side.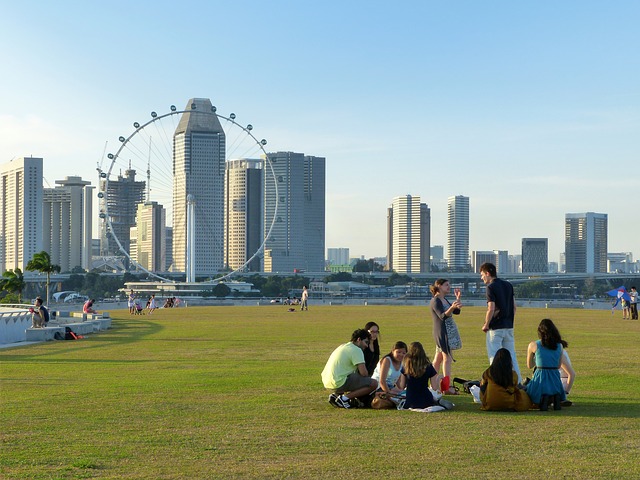 Singapore [Public Domain]
Unfortunately, Singaporeans worry about health care; according to a recent study, the top 3 fears locals have are poor health, financial hardship and not having enough cash to pay for their health plans. At the same time, the island's health care system is ranked one of the world's best and most efficient. It involves a universal health care system with compulsory savings, subsidies and price controls, and very little government cash involved. There's 1 doctor to every 512 Singaporeans and 25 world class hospitals. Costs are largely left up the market place and can vary enormously depending on your coverage. Medical insurance is bought through Medisave, the state insurance plan. Medisave accounts are tax-free, earn interest and are part of your estate upon your death. You can only withdraw money to pay for approved types of medical spending like surgery and hospital stays. There is also MediShield for costs associated with serious or chronic illness, and Medifund for lower-income residents. A reasonably comprehensive plan for a couple aged around 40 will cost you close to CAD$6,000 per year, and you can certainly pay more if you want. That's not cheap but it certainly is cheaper than Bermuda. Finally, public transportation in Singapore is top-rate. The MRT trains or buses will get you just about anywhere you want on the island. And taxis are hard to flag down so best go public when you want to move around the island.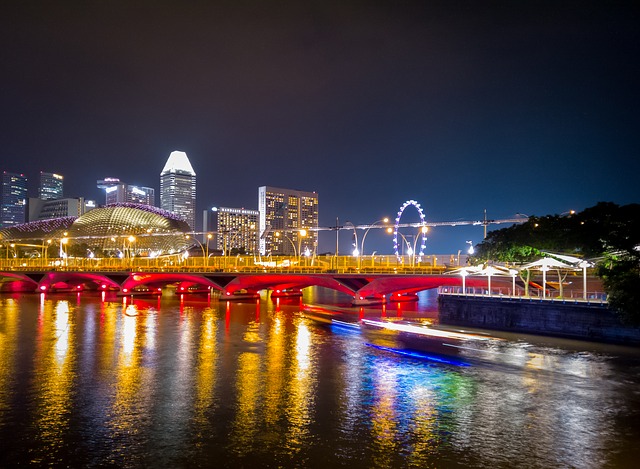 Singapore [Public Domain]
Hawaii
Honolulu [Public Domain]
One thing about Hawaii, it is not an offshore financial centre, just to get that clear from the start. What moves money on the islands is tourism and construction, so if you're a master carpenter who can still swing a hammer, you might find getting a job easier than an insurance salesman. Whether you want to spend your pre-retirement years working in construction is another matter of course. But work or lots of cash is something you need in Hawaii, because the state has the highest cost of living in the USA, 64% above the national average. Rents for 3 bedroom apartments in Honolulu average at least US$3,000. And the median home price is over $1 million. That's US dollars of course. If you head to the island of Hawaii, rather than Maui or Oahu, you will find places like Hilo where you have home prices slightly above US$300,000 but costs are expensive and as far as health care goes, in places like Hilo people tend to use emergency rooms and urgent care centres as their primary care system. Needless to say, doctors are in short supply. Primary care physicians aren't accepting new patients and the gap between the supply of doctors and the growing demand for physicians means the gap keeps growing. While Hawaii has one of the lowest percentages of uninsured residents in the USA, unsustainable costs and insufficient preventative and primary care are concerns.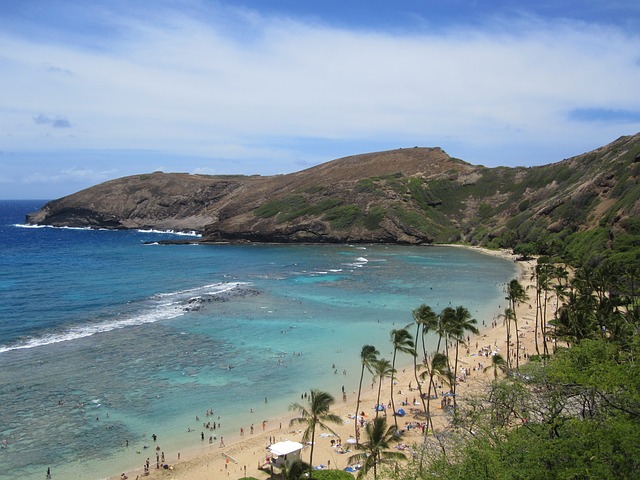 Hanauma Bay [Public Domain]
TheBus is an Oahu – that means Honolulu and surrounding area essentially – public transport system that has been lauded as being one of the best in America. But this is the USA after all, you will probably have a car or two so you can drive around whatever island you decide to retire in. And finally, because it is America, moving to Hawaii for your pre-retirement is basically binary: a cinch for US citizens, and a matter of getting approval from US immigration authorities for everyone else.
Cayman Islands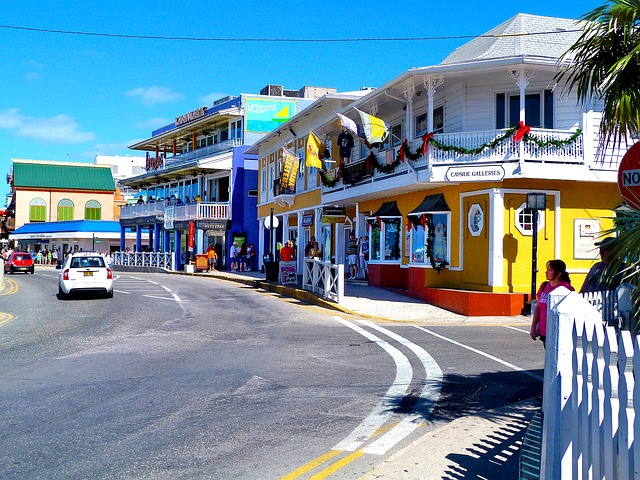 Cayman [Public Domain]
With the Cayman Islands, most definitely an offshore financial centre, it's best to start where we end with other islands, immigration. That's because if you are planning to pre-retire in the Cayman Islands know that they are even tougher than Bermuda with their work permits. First and foremost they make sure that jobs go to locals, and employers "must takes steps to provide training opportunities and experience to Caymanians who have the potential to fill a particular position." Next comes residents who are holders of Residency and Employment Rights Certificates and also are married to Caymanians. Then comes permanent residents with the right to work, and finally persons who are legal residents of the island. There is a myriad of bureaucratic procedures to undergo in order to migrate to the Caymans and, as always in offshore centres, highly qualified professionals in areas like tax consultancy, and wealthy investors will find it easier. For example, an annual income of CI$150,000 is required as is an investment of CI$750,000 with at least CI$250,000 in real estate. And that humble little Cayman Islands dollar is worth CAD$1.38 at current rates.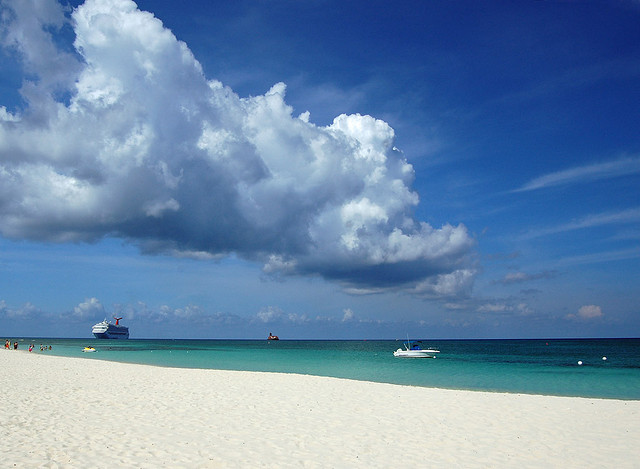 Seven Mile Beach by James Willamor / Flickr / CC BY-SA 2.0
Rents are not quite as bad as in some of our other islands, with rents averaging about CI$2,300 for a 2-bedroom which is almost C$3,200. Groceries are comparable to Canada, but on the expensive side. The average price of properties was about US$450,000 in 2013, but it is a volatile housing market with prices spiking when a single large developer decides to invest in the island. There are a total of 3 hospitals on the islands but fear not, there is an emergency air service to get you to a hospital in the USA should that be required. That would mean, of course, that the Caymans do not have Singapore's level of healthcare coverage.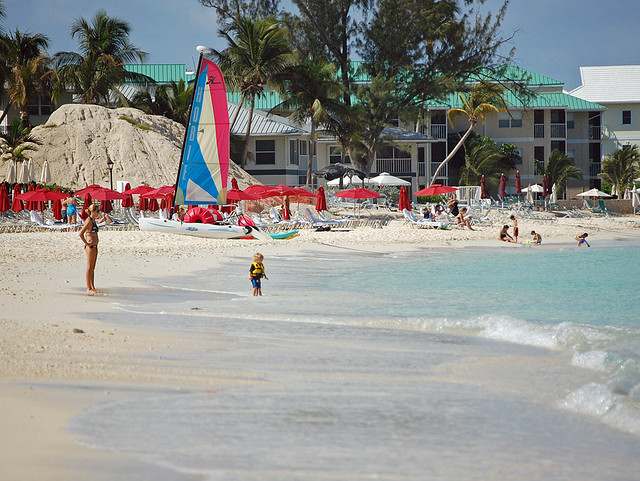 Seven Mile Beach by James Willamor / Flickr / CC BY-SA 2.0
If you wish to stay 6 months of the year in snowbird style, you will need to write a letter to the Chief Immigration Officer explaining why you want to stay that long on their island paradise.
Finally, the Cayman Islands public transport system consists of a fairly well-rate bus system with routes covering most of the islands. Just flag the bus down in front of your half-million dollar home and enjoy the view.
Fiji
The Point, Fiji by Jon-Eric Melsaeter / Wikimedia Commons / CC BY 2.0
Trying to get a work permit in Fiji is next to impossible. A government webpage carefully lists all the jobs that will not be granted work permits to foreigners and the conditions attached to any work permit given cannot be breached under any circumstances. As always, any employer must do their utmost to ensure that a Fijian – in fact that should be Fiji Islander; Fijian is considered an ethnicity – national is considered for any job.
Music in Fiji by Miguel Sanchez / Wikimedia Commons / CC BY 2.0
Fiji is actually blessed with its fair share of natural resources like gold, copper, and timber, as well as sugar which is its principal export, but political instability in the '80s, '90s and 2000s have resulted in little investment from abroad due to uncertain property rights. That means that pre-retiring and working before you fully retire in Fiji is not really much of an option for now. The cost of living is fairly reasonable but some imported vegetables can be expensive. In Fiji dollars your basic groceries are similar in price to Canada's but the Fiji Dollar is currently worth CAD$0.59. Nice. A top scale 2 bedroom apartment in an expensive part of Suva, Fiji's main city, can cost you up to F$5,000 or about CAD$3,000, but 3-bedroom apartments in Suva can be rented for about F$3,000 or CAD$1,800. Real estate prices are all over the map in Fiji but a nice house in Suva can cost you about F$600,000 although properties can be had for far less. If you decide to live in the Island's rural interior prices are much cheaper. Fiji's healthcare system suffers from a lack of healthcare workers and funds. Primary care at the rural village level is a problem. Suva has a private hospital, but an expat site warns foreigners that they should have Australian or New Zealand based health insurance coverage and be prepared to be evacuated to those countries if specialized care is needed. Public transport in Fiji involves buses within each island as well as ferries and small scale commercial aircraft to connect the various islands.
Falkland Islands
Port Stanley by Tom L-C / Wikimedia Commons / CC BY-SA 3.0
It's hard not to mention the Falklands without mentioning the war over 30 years ago. And the reason is, is that it transformed life for the islanders. Thatcher's conservative government had been willing to continue what had been a long slow negotiating process with the Argentine government to start a joint administration of the Falklands, handing them over eventually to Argentina. But an invasion and war changed everything. The UK pumps millions into the local economy every year and there is now an impressive military airport that also takes civilian flights and a garrison of UK soldiers as well as a naval presence. That ensures that the 200 mile territorial limit is secure and has allowed the Falkland Island government to sell fishing rights since 1986 to companies from Spain, South Korea, and Taiwan, increasing the annual revenues by 10 fold. It also means that among the population of about 2.500 are a surprising number of immigrants. According to their very thorough census, over 25 non-English languages are spoken in Falkland's homes nowadays. Most are from the UK, but there are 153 immigrants from Saint Helena, 131 Chileans, 36 Australians, 26 New Zealanders, a few Germans and Russians, and yes, a couple of Argentines working and earning Falkland Island Pounds, which is pegged to UK Sterling. Talk about cosmopolitan!
Penguins in the Falklands by Ben Tubby / Wikimedia Commons / CC BY 2.0
Stanley, the capital, is the financial centre of the economy which relies on fishing as well as government jobs. Oil exploration has suggested large underwater reserves but so far they have not proved economically viable and Argentina's threats of sanctions against any companies that do business in the energy sector may be a slight deterrent although that is far from certain. If they do hit the jackpot and begin production – all natural resources are the property of the Falklands and not the UK – then the government has hinted they will use their royalties to pay for the British military presence themselves and declare independence but remain a proud member of the commonwealth.
So, how does one migrate to the Falklands? Rules are strict to discourage Argentines from moving in any significant numbers and voting for Argentine control in any future referendum. But work is available. The unemployment rate was around 4 % in 2010, but to migrate to the Falklands you need a pre-arranged job contract with a company that has signed a bond vouching for you. And the military are the immigration gatekeepers in the Falklands for now. It was a company island – The Falkland Island Company ran the people and the sheep – right up until the war, and that sort of old-fashioned strict civic code still remains. And most Falkland Islanders seem to like it that way, although all appreciate the post-war boom the Islands have enjoyed.
Let's assume you have a job contract waiting for you, how about housing? In 2011, to solve the large waiting list of people looking for rental accommodations or to own their own homes, 40 of them, the government acted decisively and ordered the first stages of a pilot plan to provide 34 housing plots. Clearly there is the making of a real estate boom on the islands. Houses are small on the Falkland Islands and the weather is cool to really cold with biting winds and a razor-thin ozone layer so snuggling up next to your sheep-dung fireplace in your own home is a dream come true for many. To be fair, the government is building wind farms to take advantage of those very conditions and if oil is indeed struck in large quantities there will be cheap heat for all. The King Edward VII Memorial Hospital, or the KEMH, provides all health care and if needed patients are flown to Chile, Uruguay, or the UK.
According to limited data available, you can rent a 3-bedroom in the city centre for 1,000 Falkland Island pounds or about CAD$2,000 a month. It begs the question of what the suburbs of Stanley are like, but that is to quibble. Food is expensive as a result of the quarrels with a major food producer next door (where incidentally food is also expensive), beer is only sold by the bottle and there are seven pubs in Stanley. But Falkland Islanders, many who have lived abroad, seem to genuinely love their home. Maybe it's the peace, the almost total lack of crime and the bracing weather for those sturdy souls who have lived for generations at the bottom of the world. Perhaps retiring in the Falklands is not quite as crazy as it sounds. And if you get too restless, you can always try jumping a cruise ship in the southern summer months.