Temporary Resident Permit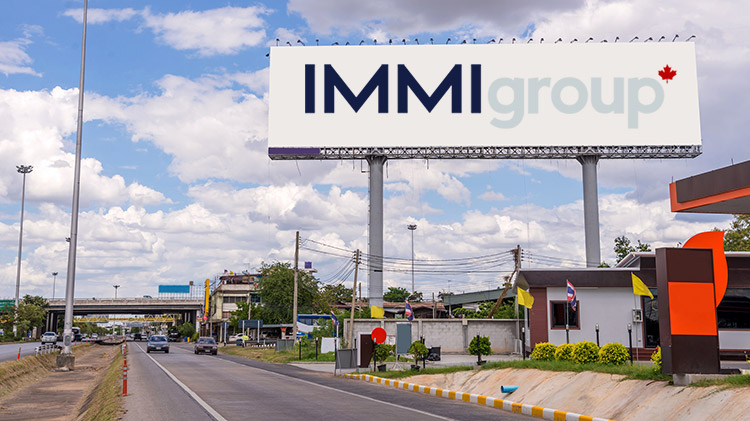 Denied Entry to Canada
Have you been denied entry into Canada? If you have a criminal record, certain medical conditions, have violated immigration rules in Canada or other countries, have been deemed a security risk, or appear unable or unwilling to support yourself financially while you are in Canada, these are just some of the reasons you could be what's called inadmissible to Canada.
Find out if you are rehabilitated and don't need a TRP
However, depending on the reasons for your inadmissibility, you may still be able to enter the country. Temporary Resident Permits (TRPs) are issued to people who have been previously denied entry (or who have not yet been denied entry but are still inadmissible) to Canada but can show a good reason for their visit such as travel for business, to visit family, tourism, and many other reasons.
If you need to travel to Canada urgently, you may even be able to receive a TRP as quickly as the date of your intended travel at the port of entry.
Getting a TRP is a temporary solution to the permanent problem of inadmissibility – You must apply for one every time you intend to enter Canada. However, under certain circumstances you may be able to apply for what's called criminal rehabilitation, which is permanent removal of criminal inadmissibility. If you are inadmissible to Canada because of a criminal history, you may have already been deemed rehabilitated and do not need a TRP to enter.
Index
About Inadmissibility to Canada
If you meet the criteria for being inadmissible, you may have difficulty at customs if you ever try to enter Canada. The most frequent reasons people are deemed inadmissible by the government are
a criminal record (including Driving Under the Influence / Driving While Intoxicated (DUI / DWI));
having been diagnosed with a contagious disease;
having been involved in terrorism or with a group that sponsors terrorism;
if you have previously violated the Immigration and Refugee Protection Act; (IRPA);
misrepresentation in order to gain or keep status in Canada;
being unable to support yourself or your family financially for your time in Canada
If you are inadmissible, this means that you are not allowed to enter Canada. However, there is a way in which you can enter Canada for a pre-determined length of time.
If you know you are inadmissible or if you were denied entry at the border, you likely need a Temporary Resident Permit (TRP, formerly a Minister's Permit). You may also be eligible to apply for permanent criminal rehabilitation. Because the processing time for Criminal Rehabilitation applications is much longer than for TRP applications and the requirements differ, you may be eligible to apply for both at the same time. This means you could gain immediate, temporary entry to Canada with a TRP while your application for Criminal Rehabilitation is in process.
Overcome your Inadmissibility to Canada with a TRP
If you have been denied access to Canada on the grounds of inadmissibility, You may be eligible to apply for a Temporary Resident Permit (TRP) which would allow you to enter Canada for a temporary, predetermined length of time. A TRP is a temporary status document issued if you need to enter Canada soon for family, business, or even tourism purposes.
A TRP is not a Temporary Resident Visa, Visitor Visa, Work Permit, or Study Permit. A TRP is a document which gives you permission to enter Canada despite being inadmissible due to criminal, medical, or security issues; A TRV is a document which gives you permission to enter Canada temporarily as a visitor (TRV = visitor visa), worker (TRV = work permit), or student (TRV = study permit).  It is possible to need both a TRP and a TRV to enter Canada depending on your circumstances.
For more information on the difference between a TRP and TRV, click here.
Also, a TRP may be cancelled at any time without notice.
Applying for your first Temporary Resident Permit – Canadian Consulate vs. Port of Entry
If you are inadmissible to Canada, you can apply for a TRP in one of two ways:
1. Send your application to the nearest appropriate Canadian Consulate
2. Submit your application at the port of entry (Canadian border or customs) when you arrive in Canada
The application forms for a TRP are the same as the ones used for criminal rehabilitation. The only difference is that you select "For Information Only" if you are applying for a Temporary Resident Permit rather than permanent rehabilitation.
Pros and Cons of a TRP Application – TRP Processing Time
TRP applications sent to the Canadian consulate are given more attention because the officer has more time to review your statements and documents, whereas applications submitted at the port of entry must be reviewed quickly to ensure that applicants continue to move through the border with minimal delays.
When you submit a TRP application to the port of entry, you will be asked to proceed to secondary inspection (away from the standard traffic line) where your application will be reviewed.  You will receive the decision (approval or refusal) usually within an hour or two.  If your application for a TRP is approved, you will be allowed to enter Canada right then. However, it is possible that your application will be denied and you will be forced to return to your country of origin directly from the border.
TRP applications submitted to a Canadian consulate take 1 – 6 months on average to process, and can take even longer. But if your application is refused, you will know not to come to Canada without applying for criminal rehabilitation when you are eligible.
Please note, in the United States, only the Canadian High Commissions in New York and Los Angeles currently accept TRP applications. Outside the US, you can submit your TRP application to any Canadian consulate.
TRP Application: Inadmissibility of Family Members
If you are inadmissible to Canada, any family members traveling with you are also inadmissible and require a TRP to enter Canada. If the officer determines that you and your family should be allowed to enter Canada, each family member will receive their own temporary resident permit which will be attached to their passport.
However, friends or other non-family members  are not inadmissible simply because they are travelling with you.
Because IRCC has allowed you to enter Canada despite your inadmissibility and has determined that you will not be detained or deported at this time, as a TRP holder you are obligated to abide by the laws of Canada, take any action you can to resolve your inadmissibility (if possible), and leave Canada or request another TRP before your current one expires.
Continuing your stay in Canada – Applying for another TRP
Every Temporary Resident Permit is valid for a limited amount of time up to three years and will display an issue date and an expiration date. The length of validity is determined by the officer reviewing your application and can be any time between one day and three years.
It is not possible to "renew" a Temporary Resident Permit. If you wish to stay in Canada longer than the validity of your TRP, each family member who has been issued a TRP must apply for another Temporary Resident Permit.
If you have been issued a TRP and you are in Canada to work or study, you may only apply for a work permit or studypermit if your TRP is valid for longer than 6 months.
If you apply for an additional Temporary Resident Permit after your first TRP has been approved and you are in Canada, your application will be sent to the Case Processing Centre in Vegreville, Alberta.
If your application for a new TRP is still in process when your previous TRP expires, and you are still in Canada, you may remain in Canada until you receive the decision for your new TRP application. If the application is approved, you may remain in Canada; if the application is refused, you must leave Canada immediately.
Passport Requirements for TRPs
Keep in mind that a Temporary Resident Permit will only be issued for a period of time that coincides with the validity of your passport. Before you apply, you should make sure that there is enough time on your passport to accommodate the length of validity you are requesting in your TRP application, and how long you want to stay in Canada if your application is approved.
Reasons your application for a TRP may be refused
If you are in any of the following circumstances, your application for renewal of your TRP may be refused:
Your criminal offence occurred very recently
The officer believes you will re-offend
You did not comply with the conditions listed on your previous TRP
You stayed in Canada after your previous TRP expired
You left and re-entered Canada without obtaining a TRP (even though it is the mistake of the border officer to let you into Canada, it is still your obligation not to enter)
You are inadmissible to Canada for reasons other than the ones you initially used to apply for your previous TRP
You worked or studied in Canada without a valid permit
You submitted a passport with your application which has already expired or is expiring soon
You did not resolve the situation that causes your inadmissibility even if you were advised to by IRCC
Factors for consideration of your application for a TRP
If you are inadmissible to Canada, you must apply for a TRP every time you intend to travel to Canada. Each time you apply, officers consider the following:
Whether you upheld the conditions and met the obligations of any previous stay in Canada
Whether you are still inadmissible
Whether another TRP is justified
Whether you should be detained or deported from Canada
IRCC may also require you to take a medical exam. If you are requested to take a medical exam, this will add 3 months to the processing time of your application.
Leaving and re-entering Canada with a TRP
If you need a Visitor Visa to enter Canada, you must still obtain this document before attempting to enter Canada even if you have a Temporary Resident Permit.
If you leave Canada before you receive the decision on your application for another TRP, you will be expected to address the issue that is causing your inadmissibility before you return to Canada, through rehabilitation or otherwise.
Temporary Resident Permit (TRP) Costs
Legal Fees for TRP Applications
Immigroup service fees usually range from around $1500 for the most basic TRP application to around $4000 for more complicated matters. Clients with more than one instance of criminality (multiple convictions) will have more complicated cases. Top Priority service for clients who need to travel to Canada urgently carries additional costs.
If you do not know where you stand, whether you need a TRP, whether you can be rehabilitated, or if you need supplementary documentation, such as an Authorization to Return to Canada, contact us for assistance.
TRP Application Government Fees
In addition to the legal fees paid to a consultant or lawyer to assist you with this process, the applicant must also pay a fee to the Canadian government for application. Please refer to the fee schedule below.
Temporary Resident Permit: $400
Application for Rehabilitation: $200-$1000 (depending on the nature of the crime)
Authorization to Return to Canada: $400
Assessment of Rehabilitation: No fee