Top 10 Reasons to Emigrate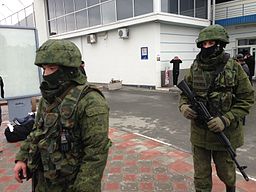 Travel is easier than ever before and so more and more people are living where they were not born. Why is that? This article will discuss some major reasons. So—allons-y!—here we go, counting down the Top 10 reasons to give in to that impulse for adventure immigrate to another country.

Is there any more popular show on at the moment than Doctor Who?
Probably, but there's no denying that 12 Doctors, 13 regenerations and 50 years since William Hartnell took us all for the ride of our lives on 23 November 1963, the wibbly-wobbly-timey-wimey sci-fi mainstay and cash cow has been one of the most popular shows on British TV—scarves, fezzes, jelly babies and all.  There are a lot of attractive features to the show, from charismatic leads—shout outs to Patrick Troughton, Tom Baker, David Tennant and newcomer Peter Capaldi!—iconic villains in the Daleks, Cybermen and The Master, and an equally-iconic vehicle with the time-traveling TARDIS, allowing our heroes to travel everywhere from alien worlds to the Elizabethan Age and back again.
Indeed, the impulse to travel is a powerful one, and one which has certainly helped to fuel the popularity of everything from Doctor Who to immigration.  As such, while you might not be able to snag a ride on board onboard the most famous "police box" in history, you can certainly carve out a new life for yourself in a new country via tourism and immigration.
So—allons-y!—here we go, counting down the Top 10 reasons to give in to that impulse for adventure immigrate to another country.
Follow the Money
Alberta Oilsands by eryn.rickard / Wikimedia Commons / CC BY-SA 2.0
This may not be a reason the Doctor travels, but for the rest of us, this can certainly be a compelling factor, not to mention a time-tested one.  Immigration booms have often been spurred on by the offer of greater money elsewhere.  Think of all the immigrants that came to Canada and the United States around the turn of the last century because of the promise—truthful or otherwise—of greater economic gains.
Businesses have been moving old manufacturing centers such as Detroit and Canadian areas of the Rust Belt to regions such as India, where costs are cheaper.  Conversely, many college-educated Indians are immigrating to both Canada and the United States, where both demand and pay for engineers and doctors is on the rise.  The boom in both the engineering and medical fields cannot be overstated—with the increased demand on engineering thanks to the Tech Boom, and more physical care positions being created in medical care by the day due to huge number of Baby Boomers in the US, Canada, and even the UK who now require increased medical assistance.
Entrepreneurship
Empty Store by Wayne Wilkinson / Wikimedia Commons / CC BY-SA 2.0
Learn about starting a business in Canada
Now think of all those different immigrants and all the businesses they founded, and how many of them now pervade the world we live in.  Whether it's for Budweiser Beer—yes, Canada, you brew a better beer, but still—or any number of successful immigrants, that entrepreneurial spirit is strong indeed, and if you feel you have a better chance at building a business elsewhere, you may well want to follow the above advice and "follow the money"—right into a new country.
Scholastic Opportunity
UBC by Geoff Barill / Wikimedia Commons / CC BY-SA 3.0
Learn about studying in Canada
There's a great case to be made for naming T.S. Eliot the greatest English poet of the 20th century.  Eliot was famed for being one of the most well-read poets and essayists of his day, and as the author of "The Waste Land," "The Love Song of J. Alfred Prufrock," "The Hollow Men," and other gems of Modernist poetry attended both Harvard and Oxford, as well visiting France, and as such came to learn German, French, Latin, Greek, and Italian, it's fair to at least suppose some of his brilliance may well have come from that impeccable schooling.
Even with increased competition, for much of the world, the US, Canada, Britain, and other European nations represent the best in collegiate schooling.
If you're looking to study engineering or music history, for example, Germany is an option that can't be beat.
If you're an English lit major, then chances are you're going to be drawn to the prospect of studying in London, where everyone from Shakespeare to Dickens to the aforementioned Eliot made their literary mark.
Conversely, if you're a biology or ecology major, you may well find yourself wanting to study in another country or, indeed, on an entirely different continent for the purpose of your work as well as adventure.  After all, there's only so much you can learn about lions or tigers or bears—oh my—while studying them from the comfort of science-heavy schools such as UC Davis or UC San Diego.  You're going to need to get out there on the African Savanna to study those lions in full, or into the wilderness of the Great White North along the US-Canadian border to really examine the natural habitat of specific bears.
Moving to another country to study—temporarily or otherwise—can be a great opportunity…as long as you can afford it, for as many an over-eager college student's liable to find out, studying abroad or in the field can prove costly.  Still, there are scholarship programs to help you out if you're really interested, and if you devote yourself to field study, immigration may one day become an even more practical possibility.
Climate
Vedder River by Stephen Edwards / Wikimedia Commons / CC BY-SA 2.5
Sometimes, it's just too cold in Canada.
Shocking, right?
And sometimes, it's just too hot in California.
Again, shocking.
But some people do better in the cold, some people do better in the heat, and as such, some are more suited to Canadian winters than Californian summers, and vice versa.
Do you live in a Northern or Northeastern city in the US and Canada, and find yourself sighing as "all the leaves are brown and the sky is grey," thinking "I'd be safe and warm if I was in LA?"
Then besides being a 60s rock aficionado, you might very be better suited to Los Angeles, California than London, Ontario.
There are plenty of good sides to living in Canada from a climate-based point of view, of course.  If you live in Miami, you could get sick of that killer humidity in a hurry, and there's just no beating that British Columbian sea air.
Culture
Four Seasons Centre, Toronto by John Vetterli / Wikimedia Commons / CC BY-SA 2.0
Then you have the issue of culture.
T.S. Eliot didn't immigrate to London just because he went to Oxford, after all.  The St. Louis native was an incredible Anglophile, and loved British culture and especially British Literature…
And given that we began this article with a reference to one of the longest-running and most internationally-popular British programs on TV today, you can bet he's not the only one.
Your reason for wishing to immigrate may just be a great passion for a culture.  If you have a passion for opera, the Toronto Opera and famed Metropolitan Opera House in New York may suit you just fine…or you may find yourself so drawn to the art form that you wish to move and work in the countries where it has historically flourished with the greatest brilliance—Italy, Austria, Germany, France, etc.
While there's a difference between loving a culture and loving life in the homeland of that culture, and a major difference between visiting and staying, this is yet another reason which may factor into your decision to immigrate.
Trouble in Your Homeland
Guards at Simferopol Airport [Public Domain]
This one should be pretty obvious, especially with all the violence in the Middle East and Eastern Europe, to say nothing of ongoing conflicts in Africa, dictatorships in South America, and crippling poverty on a world scale—
If there's trouble in your homeland, and your life is in danger, or you just can't make ends meet, the decision might be forced upon you, and it might well be time to emigrate and find a new home and beginning someplace else.
Immigrating to a Cultural Homeland
The Dome of the Rock by Jorge Lascar / Wikimedia Commons / CC BY-SA 2.0
With as much as Ukraine and Israel have both been in the news lately, this one is of particular relevance, and the flip side of the above nightmare.  It might very well mean something special to you that Israel is "the Jewish State," and that the ideal of freedom in such an idealized homeland—however flawed—might be prove alluring to you.
The urge to move back to a "cultural homeland" is especially strong nowadays with both immigration more common and cultural ties arguably more fluid than ever before in our globalized society.  Moving back to those "cultural homelands," even if just for a while—say, on a study program, to cite an above example—can be a great way to reaffirm and reconnect with your identity, as well as that of your ancestors.
A Fresh Start
Sometimes, you just need a fresh start in life, and for some, that may well mean a change of scenery.  Immigrating to a new country is about as bit a change as you can make, however, so you're going to have to make sure that this is what you really want.  Take the time to research every aspect of your new prospective home.  We've touched on a few of the major points here already—culture, climate, security, relative economic prosperity and job availability are all factors you're going to want to look into.
European Union Citizenship
Immigration in the European Union is unique insofar as—albeit with a bundle of exceptions—EU members are able to cross borders in the Schengen Zone relatively freely and immigrate to other EU countries without hassle.
Again, there are exceptions to this.  The United Kingdom, for example, requires a passport and a more standard immigration process than the laxer attitude encouraged by other nations.  By and large, however, immigration within the EU is relatively laid back, as EU citizens have citizenship in other EU countries as well, meaning that if you live in the South of France, are sick of the milieu of Marseilles life, and pine for life beyond the Alps, you have a variety of EU destinations to choose from.
Lifelong Dreams
Yonge-Dundas Square by Patrick B / Wikimedia Commons / CC BY-SA 2.0
Has it always been your lifelong dream to live in a big buzzing city, like New York, New York?
Have you always dreamed of looking up and staring and the purple, starry sky of Paris?
Do you have an irrepressible yearning for the sunny, star-studded boulevards or Los Angeles, the undeniable class of San Francisco, or the beautiful shores of British Columbia?
One of the best reasons to immigrate to another country is that simple desire for happiness.  Immigrating is obviously a big step, and one you're going to want to consider carefully, or you might mistake moving to a new location to moving away from your problems, when that's not always the case.  That being said, as illustrated above, sometimes, location might very well be a cause of your problems.
If you're an Indian doctor or engineer looking to make more money, immigrating to Canada or the United States could well prove a practical solution, and the key to a big payday.
If you live in a war-torn region of the Middle East or Eastern Europe, immigrating to an Arab or Ukrainian-friendly region of Canada, the US or Europe might not just be a relief, but very possibly a necessity.
If you live in sunny San Diego and can't stand the dry 100 degree heat, moving to the cooler climbs of Toronto might well help "chill you out."
This reason especially applies to those who have lived their working lives, and are looking to retire, or start a second career somewhere new—if you've always had a passion and dream to live somewhere, don't leave that wish unfulfilled.