Top 10 Reasons to Immigrate to Vancouver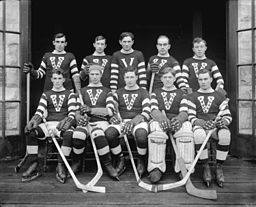 The popularity of cities and regions ebb and flow, and right now, there are few places hotter in North America than the Pacific Northwest.  Even more than 20 years after the latest boom, the region remains one of the wealthiest, most cultured, and most diverse areas on the continent.
All of this and more makes it an increasingly-popular immigration and vacation destination, and Vancouver is Canada's biggest draw in the area.
Wonder why?
Here are the Top 10 immigration draws for Vancouver.
The Pacific Northwest Vibe
English Bay by Christina Chan / Wikimedia Commons / CC BY 2.0
The Pacific Northwest has been an attractive destination for travelers, companies, and real estate agents for decades now.  There's just something about that "Northwest Vibe" which continues to remain attractive.
With around 2.4 million citizens, the Greater Vancouver Area ranks as the third-most populous area in Canada.  Some tend to believe that the United States is just "bigger and better" than Canada, but to put that in perspective, that's population slightly higher than that of Houston, Texas—the 4th-largest city in the US after New York, Los Angeles, and Chicago.
From tech centers to sparkling new skyscrapers, lush green wilderness and a booming multicultural cityscape with a strong Asian influence, Vancouver is a quintessential Northwestern city.
The Economy
Downtown Vancouver by MagnusL3D / Wikimedia Commons / CC BY-SA 3.0
A booming economy—always a good thing to have as advertisement fodder for your city!
And in Vancouver's case, there's a lot of reason for optimism.  New York and Los Angeles aren't just the two most popular, prolific, and powerful media centers in the United States, but indeed, they stand as two of the main media meccas in the entire world.  You'll notice a few similarities between the New York/LA setup and Canada's one-two media combo of Toronto and Vancouver:
Both nations feature an East Coast/West Coast duality,
Both nations have their media meccas in high-income areas,
Both nations' media centers are located in cities which rank in the Top 3 population-wise,
And like New York and Los Angeles, Toronto and Vancouver are likewise two of the more prominent media centers in the world.
Vancouver is a media outlet which, like many industries in the absolutely-booming Pacific Northwest, only looks to keep growing in the coming years, but as Vancouver is, real estate aside, a potentially more-affordable locale than New York, LA, or Toronto, if you're a North American actor or actress trying to make a name for yourself, Vancouver might not be a bad place to move and get started.  Granted, you're almost certainly going to need to move to either New York, LA, London, or another such media center to launch your career as an international star but, hey, one step at a time.
In addition to all that, Vancouver, like many Pacific Northwest locations, has a sizeable presence in many tech industries, with its video game, software, biotechnology, and aerospace industries all of note.
If there are any storm clouds threatening to rain on Vancouver's economic parade, it's in the area of housing.  Whether you're looking to buy a home or rent an apartment, property value has skyrocketed across the Pacific Northwest, meaning that this area, from San Francisco and Seattle to Vancouver and back again, is almost unilaterally and, for some, prohibitively expensive.  With everything else in Vancouver's economy either going well or giving buyers reason for optimism, it's a concern which is manageable, as this is property with potentially-high resale value.  Still, it's something to be aware of if you're planning on making Vancouver your new home.
All in all, that little hiccup aside, there's a lot to like about the Vancouver economy.
The Vancouver Canucks
Vancouver Millionaires [Public Domain]
Ah, the Vancouver Canucks.
The Canucks have been beloved in Vancouver, since their establishment in 1970, and are what the Green Bay Packers are to Wisconsin, or the Cubs to Chicago.  They're a civic institution, and one of the things which define Vancouver on an international level.
That might sound slightly hyperbolic, but remember—the NHL is the premier hockey league in the world.  Tens of Millions in the United States and Canada combined flock to and watch games on TV—games which are broadcast internationally as well.
Norway, Sweden, Finland, Denmark, Switzerland, Russia—all nations with a passion for hockey, all nations which send many players to the NHL, and all of which represent international fan bases for NHL teams.  In our ever-more-globalized world, there may well be Canadiens fans in Moscow, Maple Leaf fans in Oslo, and even the possibility of Kings and Ducks fans battling it out thousands of miles away from sunny Southern California.
In such a world, the Canucks represent a way for the city of Vancouver to represent itself on the world stage and, indeed, attract tourism.  If you doubt that has an effect on the city's economic and international presence, remember where the 2010 Olympic Winter Games were held—that's right, Vancouver.  That's no coincidence.
Win or lose, the Canucks remain one of the most famous and defining elements of Vancouver, bringing prestige to the city and establishing them in North America as a popular tourist destination with fine dining and bars near Rogers Arena, abroad as an international hockey city…and in the minds of NHL fans as a perennial regular season powerhouse.  (On the bright side, Canucks fans…in the Pacific Northwest, you still beat out the San Jose Sharks!)
The Multicultural Population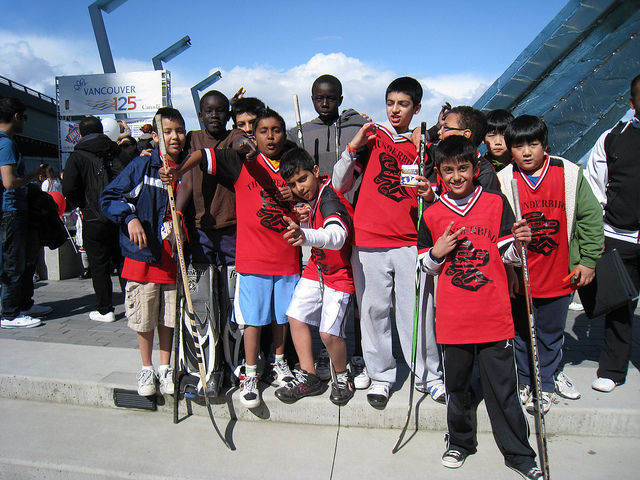 Youth Exhibition Game by Vancouver 125 / Flickr / CC BY 2.0
It doesn't get any more multicultural than Vancouver in the Great White North.  As many as 50% of its citizens speak another language besides English as their first language.  For English speakers looking to remain in "the Anglosphere" while on vacation and still experience a variety of different languages and cultures, it doesn't get much better than Vancouver.
English, French, Arabic, Mandarin, Japanese, Korean—you'll hear all that and more spoken by native Vancouver-ites.
Likewise, while the Vancouver faithful will proudly wear all-blue or all-green when attending Canucks games, you won't find a more colorful or ethnically diverse place in Canada.  Of particularly note are the varieties of different Asian-Canadian populations to be found in this region.  San Francisco and Seattle rightfully get a lot of credit and notoriety for being bastions of Asian-American immigrants, but the Asian-Canadian population is sizeable as well, and nowhere is it more evident than in Vancouver.
The Ocean Scenery
If you love life by the ocean, you're going to love life in Vancouver.  Sitting on the beautiful shores of British Columbia, Vancouver, you can see waves lap against the shore and take in the full beauty of the BC Oceanside.  This is especially true in the western areas of Vancouver.
Part of the charm of the Pacific Coast is its proximity to the Pacific Ocean, and waterfront property is always a hot seller.
The Cooler Climate
Similarly, if you're looking for somewhere with a cool, temperate climate, Vancouver's right up your alley.  As stated above, with the city so close to the Pacific Ocean, it's perfectly positioned to enjoy all the ocean-based weather systems as well as cloud cover that make for a cooler climate.  It isn't that Vancouver isn't warm—it's just that that heat doesn't linger.
Any resident of a truly-hot area such as, say, Los Angeles or Phoenix, will tell you that one of the worst parts of high temperatures is that feeling you get when it's from dawn to dusk—and indeed, even after nightfall.  In such places, concrete, steel, and natural valleys trap heat, while a place like Miami has high humidity, meaning the physical effects of heat can seem to linger as well.  With a place like Vancouver, these concerns by and large don't exist.
The (Falling) Crime Rate
The crime rate of an area is never an attractive selling point—unless it's on the decline.  Crime rates for property-related crimes declined by as much as 10.5% in the 2000s, and the overall decline of crime in Vancouver has continued and proven to be sustainable.
Really, with riots in 1994 and 2011, your biggest "worry" when it comes to crime in Vancouver might be if the Canucks win or (once again) lose the Stanley Cup.
Even so, sports riots are something most metro areas have to worry about…and hey, at least Vancouver can boast a little romance in the midst of those once-in-blue-moon incidents.
Education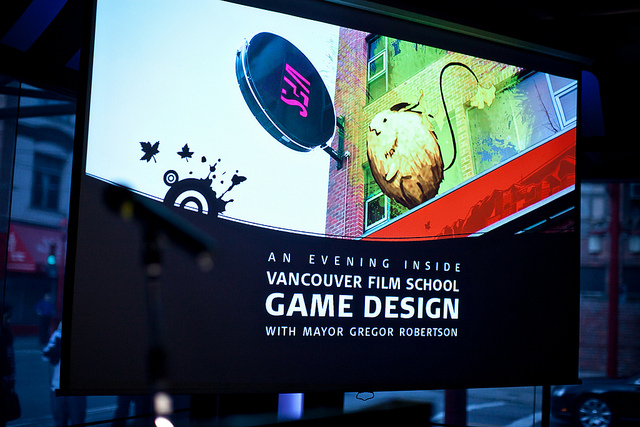 VFS Celebrates New Campus by Vancouver Film School / Flickr / CC BY 2.0
There's nothing quite as important to our future as education, and Vancouver has much to offer in this department.  The University of British Columbia is nearby, and stands as one of the better universities on the West Coast of Canada.  In addition, there are such esteemed institutions as University of Canada West, Regent College, Ashton College, Columbia College (not to be confused with Columbia in New York) the Native Education College for First Nation peoples, and more.  All of these universities are respected, and can offer you a great education.
If you are indeed coming to Vancouver to let your acting or artistic side shine through, then you'll be happy to know that Vancouver's home to both the Emily Carr University of Art and Design as well as the Art Institute of Vancouver.
Immigration History
In addition to all that, Vancouver has an established history as a great immigration destination.  People have been streaming into the area for hundreds of years now, due to both its advantageous geographical and commercial position—port cities are always a plus—as well as its ever-increasing reputation as a happy home for immigrants.  Millions immigrating from first the Eastern part of Canada and then Asia have found a happy home here, and you can too.
A Bright Future
For all these reasons and more, Vancouver has a bright future.  The economy is set to rise, the art industry is set to boom, it's becoming an ever-more attractive place for young artists and actors, it's growing as a world city and has some of the more affordable Pacific Northwest property you're likely to find—
Vancouver is an investment that's sure to pay off a thousand times over.
Learn More about the British Columbia Provincial Nominee Program