Top 12 FAQ'S About Implied Status
Last Updated on May 10, 2022 by Allard John Keeley
My work permit is due to expire soon, what should I do? What is implied status? How do I apply to extend my work permit

Top 12 FAQ'S about Implied status
Many Irish people who are currently in Canada through the working holiday program are contacting us regarding the delay on the 2014 IEC work permits. IEC announced the Ireland's quota for 2014 on March 6th. They will issue the young professionals and international co-op category  on March 11th followed by the working holiday  on March 13th. Even though this announcement is welcomed by all, it still leaves people in a predicament because  many of the work permits issued to Irish people in 2011-2012 have expired or are due to expire soon. If you apply on March 13th it will probably be sometime in mid/late April before you receive your new work permit. Many of you have read my previous article "When will the 2014 IEC working holiday for Ireland be available?" and have many follow up questions. We have picked the top 12 questions we received and we have answered them below:
1. My work permit is due to expire soon, what should I do?
There are two options:
You apply to change your status to that of a visitor. OR
You apply to extend your current work permit. Applying for a work permit extension will allow you to stay and work in Canada until you receive a negative decision on your work permit extension. This is not a solution or a fix, this is a last option that will only give you a couple of weeks of legal status.
If you apply to change your status to visitor, this will allow you to stay in Canada, but you will not have permission to continue working.
2. What is implied status?
Many people asked us this question. Implied status is the term used by IRCC that indicates your work permit has expired but you have an application pending with IRCC and you are awaiting a decision. During this time you are considered to have implied status and can continue working, or living in Canada as a visitor, under the same conditions as your expired work permit. You cannot apply for implied status as it does not actually exist. It is just a term used for those with legal status in Canada awaiting a decision on an application
3. How do I apply to extend my work permit
You can download the forms from the IRCC website. You must submit your application before your work permit expires. If you are missing documents/forms or you forget to complete a section or your signature they will return your application and you will not have implied status. Keep in mind that IRCC will not approve an extension to your work permit as a working holiday cannot be extended and they will decline your request. IRCC must accept the application and not return it in order for you to gain implied status. Please read the application guide carefully before submitting your application.
4. How do I change my status to visitor?
You can download the forms from the IRCC website. Another, riskier option is to travel to the border and exit Canada and return. This is a risky move because the border officer does not have to allow you re-entry into Canada. Please read the application guide carefully before submitting your application.
5. My work permit has already expired, what should I do?
First of all, you must stop working as this is illegal and it will have future ramifications such as making you inadmissible to enter Canada in the future. There are two options if you find yourself in this situation:
You can apply for the restoration of your work permit. You can download the application package from IRCC's website. In order to do this you would need the IEC conditional acceptance letter or a pending or approved LMO.
If you do not have any of these documents you can apply for restoration as a visitor. You must apply within 90 days after your work permit has expired.
Please read the application guide carefully before submitting your application.
6. If I apply for a work permit extension, will it affect my IEC application or future permanent residence application?
The answer is NO. Applying to extend or change your status does will not effect either your IEC or permanent residence application. Just make sure you list every application you filed on your application form, and the outcomes. For example, if the form asks you if you have ever applied to come to or stay in Canada before, you should answer 'yes' and explain. What does affect a work permit or permanent residence application is gaps in status during your stay in Canada. You should always try to keep legal status while in Canada as this will reduce the chances of delays or negative decisions with future applications.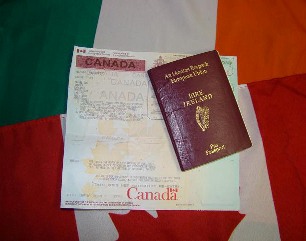 7. Can I leave Canada while on implied status?
When you leave Canada you will automatically lose your implied status. You can return as a visitor but you will be unauthorized to work until you receive a new work permit.
8. How much will it cost to extend my work permit or change my status to visitor?
Listed below are the government fees for the following applications:
Work permit extension $155
Change status to visitor $100
Restoration of work permit $155 + $200 (This is two seperate applications)
You can pay these fees with a credit card on IRCC's website. Make sure you submit your receipt with your application.
9. My employer wants proof that I have implied status
If you hired representation, you can get a letter from your lawyer/consultant confirming that you have an application pending and currently have implied status. If you did your own application, show your payment receipt to your employer. If you haven't submitted your application yet, make a copy of your application and show both this copy and your receipt to your employer once you have submitted it to IRCC. These are your only proofs of implied status.
10. Do I have implied status after March 13th when I apply for the 2014 working Holiday Program?
Unfortunately not, an application to the IEC program does not give you implied status as the IEC is not yet through IRCC. Once you receive your conditional acceptance letter and apply to IRCC for your work permit, only then will you have implied status.
11. Can I do the application myself?
Yes, If you download the application package from IRCC's website and read the application guide thoroughly and gather all the necessary documents. Please don't rush your application. IRCC will only accept a complete application; if they return it to you incomplete you do not have implied status. You can also call IRCC's call centre for advice. If you are unable to submit your application yourself or unsure of what to do, I would recommend you to use a third party representative; use either a recommended lawyer or a consultant. Using consultants is usually less expensive, just make sure they are reputable and that they are a member of the Immigration Consultants of Canada Regulatory Council (ICCRC). The ICCRC is the government body set up to protect people from fraudulent and bogus immigration services and/or advice.
12. What is a submission letter?
A submissions letter is a cover letter attached to your application. In this letter you should explain your situation and why you want to extend or change your status. This can be helpful with your application as it provides the immigration case officer with information on your situation which they would not find on the form.
It is important to know that applying to extend your work permit will be automatically refused. A working holiday work permit cannot be extended. This is a last option if you are awaiting an LMO decision.
If you did not find the answer you were looking for, you should check out our forum in the IEC working holiday board. If you ask a question we will respond  within 1 business day.
What are the Young Professionals and International Co-op (Internship) categories?
If you need help and wish us to process your application click below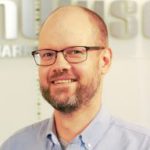 Riley Haas has been a leading expert since 2011 on immigration matters, with hundreds of publications online. Published author of three books about political philosophy, the Beatles and the Toronto Maple Leafs, respectively. BA from Bishop's University, MA from McMaster University. You follow Riley on Substack https://rileyhaas.substack.com.