Top 7 Tips to Live Cheaply in Toronto and Vancouver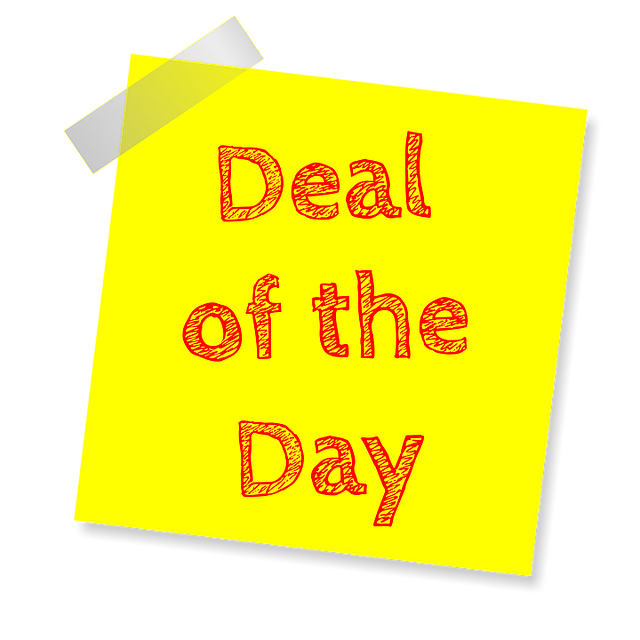 Whether we like it or not, we do live at a time when we need a lot of stuff. We've collected a few tips to help you stay within your budget and save a buck or two for enjoying life.

The Guide to Cheap Living: Shopping
Whether we like it or not, we do live at a time when we need a lot of stuff. We've collected a few tips to help you stay within your budget and save a buck or two for enjoying life.
Tip # 1: Dollar stores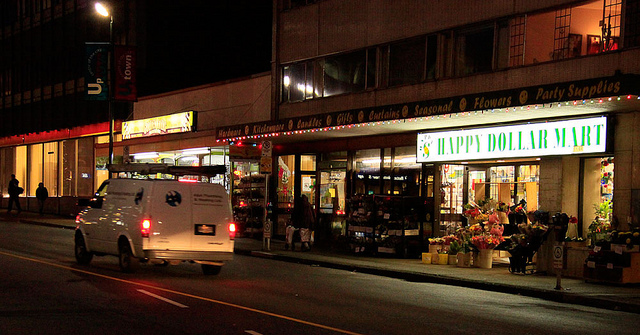 by waferboard / Flickr / CC BY 2.0
They come in various shapes and sizes, but currently, your choices in Canada consist of Dollarama, Dollar tree, Dollar store, and Buck or Two Plus. These kinds of Dollar Stores for a while boasted a price of $1 on all of their merchandise, but it is more and more common to find various items up to $5 in price. Even with that slight fluctuation in price (maybe due to the yearly 4% inflation?), these stores remain an incredible source of anything and everything: from Christmas/Halloween/Valentine's Day decorations to food trays, ladles, mops, batteries, extension cords, school supplies, etc.
Needless to say, those stores are not the place to go for great quality. But how often do you really need super high quality wrapping paper, or stainless-steel birthday balloons? Picture frames, salt & pepper shakers, garden decorations – you can find virtually everything there. I highly recommend making Dollar Store your first stop for back-to-school shopping, too. School supplies are abundant there, and a pack of pens will cost you a $1 instead of $5 at Walmart.
Tip #2: Groupon could be your best friend
via Groupon / Flickr / CC BY 2.0
One of the best discoveries I've ever made as a student was Groupon (and a very close second was all the knowledge I gained during my university degree).
It's a massive platform that offers you discounted products and services, and if you wait long enough, you can probably find everything you've ever wanted for a fraction of its full price. All you do is click on this link, create a free account, and select your city to see everything available in your city. They'll even send you emails about new products to your inbox.
Over the last 7 years, I haven't paid a full price for a single haircut. Groupon is an excellent source of creative gift ideas for birthdays, graduations, Mother's and Father's days, etc. You'll also never run out of date ideas with their various couples' cooking classes, salsa nights out, theatre and concert tickets, $20/night deals for a hotels in Banff, etc. – all dirt cheap.
One of the myths of 'living on budget' is that your lifestyle and social calendar must suffer, but Groupon offers you a way to keep it all. If you just take a browse through the website you'll find a myriad of dining options (a romantic date night can cost you $20 instead of $100!), insanely cheap tickets to various events, fun activities & products to keep your kids happy, active, & occupied, and just a whole lot of ways you can pamper yourself without the guilt of the price.
In those same 7 years I have never had a gym membership, but I've stayed fit with their various boot camps, "20 martial arts classes for $19," "1 month yoga membership for $29," etc. Plus you always get to do something new and exciting.
One thing to watch out for with Groupon, is falling into the trap of buying things you don't need just because they look cool. I'm not super proud of it, but I've owned a set of a cardboard desk and shelf… so you've been forewarned. Practice restraint.
Note that if you really liked something, but it appears sold out, you can try to contact the provider directly: they're usually happy to offer you the same promotional price without Groupon getting a piece of that action!
Apparently there are also some alternatives to Groupon that provide virtually the same services. However, be aware that they don't have the reputation and accountability that Groupon has. There used to be a Groupon competitor named 'teambuy', and for a while they offered a pretty big platform of competitive goods and services. That is, until they went bankrupt, got bought out, and were rebranded as "ncrowd". And then that one tanked with a big scandal of unpaid and undelivered goods, but apparently is now rebranded once more as "boomstreet".
While Groupon has a much better system of accountability and honest reviews/recommendations from past buyers, those other sites were a little shady and non-discriminating when it came to their providers. I once bought a massage at a certain 'health clinic' on teambuy, and was super surprised to find out that it was actually inside an apartment building, and it turned out to be just a massage table set in the middle of some person's living room while her husband sat there and watched TV. Needless to say, I didn't end up staying.
So if you intend to try out one of the alternatives, I recommend you google the reviews for the website itself, and make sure you look up any places/companies/"health clinics" the services are offered in.
Tip #3: Buy used things
One of the best options for students & newcomers to furnish their places for comfort, is to buy used items (at least until you gather enough capital for new ones, even from IKEA).
Currently, the best platform for finding those kinds of things in Canada is Kijiji. On there, you can find anything from bookshelves, couches, lamps and TVs to grad dresses, university text books, car tires, and jobs.
Seeing as it's a largely anonymous platform and humans are capable of all kinds of things, I'd recommend that you always take a friend with you to check out the advertised goods. There have been a couple times when I'd show up to the listed address, and it immediately gave me the creepy heebie jeebies. Also, beware of fabric-y goods: couches, mattresses, suitcases and clothes can easily carry tics, bed bugs, etc.
However, 99.9% of my Kijiji encounters were excellent! There I've found everything from kitchen appliances, chairs & tables to jobs, translators, and even a roommate.
Another alternative to Kijiji is Craigslist. It's been around for a while, but it has a reputation for being… a whole lot creepier.
Garage and yard sales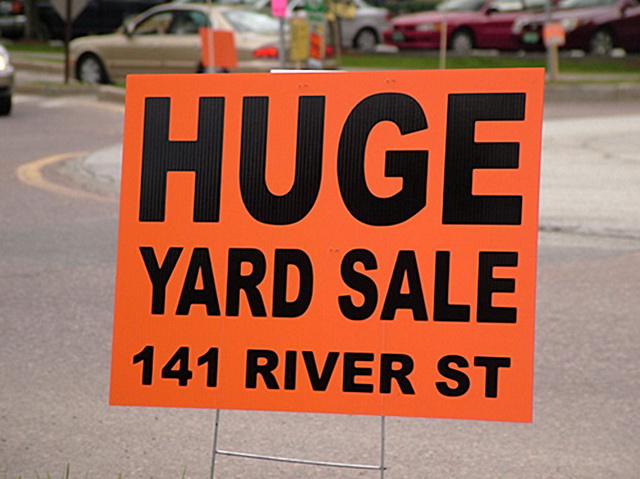 by Mark Goebel / Flickr / CC BY 2.0
These are also another way to find used goods. The worst thing about them is that usually, you have to be out and about to see the signs for when and where they're happening. However, there is now a section on Kijiji where they're being advertised, and there's even a whole website dedicated to finding garage sales near you.
Tip #4: Shop at outlet stores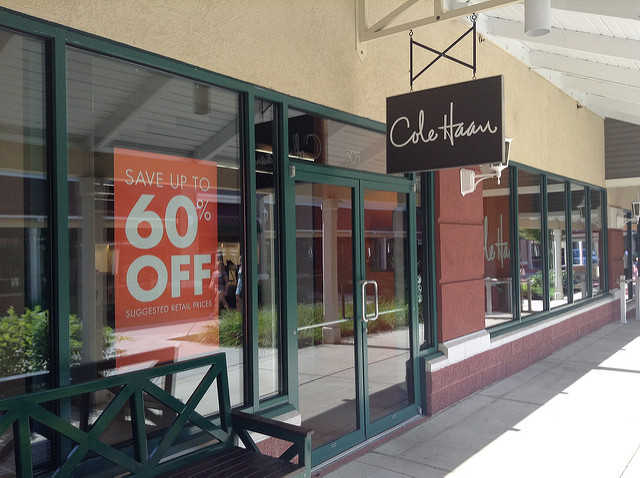 by Mike Mozart / Flickr / CC BY 2.0
Outlet stores were usually factory outlets, where a company would sell their products directly to the public at much cheaper prices. Over time, they became places where unsold merchandise from previous seasons was sent to be sold at discounted 'clearance' prices. Now you can even find outlet malls, where stores sell discounted items from either one or many brands.
A lot of outlet stores tend to sell products of pretty big, well-known brands: in Edmonton alone, there are outlet stores for Adidas, Victoria's Secret, Puma, Guess, Tommy Hilfiger, and many, many more.
Just google "outlet store" or "outlet mall" plus your city name, and you're bound to find something. You can wear designer clothes for the cost of T-shirts at Sears!
One excellent outlet store that collects items of various brand names is WINNERS – check if there's one in your city, although it does take a long time to comb through the store to find what you're looking for.
Tip #5: Get the SPC card!
If you are eligible, the SPC card is a card that costs $10, and offers students discounts in thousands of stores, restaurants and fast food places. It buys itself back manifold, and is perfect for students, graduates with a student card that still looks valid, or for those who have school-age children.
Tip #6: Get the annoying membership cards
[
Public Domain
]
Lately it seems that every single store has some sort of a 'loyalty card', and I'm sure you've been offered one many times before. While they may be annoying to carry around, they do end up saving you lots of money, especially in the stores you visit most regularly.
Some stores (eg. Garage) offer a discount off your next purchase for completing their online survey, and I've taken advantage of that one many times before. If I know that I'm about to spend $500 at Garage to buy everything I need for the upcoming school year, I'd buy a pair of socks first and follow the link on that receipt. Sounds like a silly extra step, but 15% off $500 is $75 for a minute of clicking buttons! In the long-run, it all pays off.
There are a few more shopping options that haven't been mentioned here but were described in our other article: The Guide to Cheap Living: Food. If you're interested in reading more about how you can balance your income and expenses and save money on everyday items including food and grocery shopping, we've got you covered!