Tracking your American passport status from Canada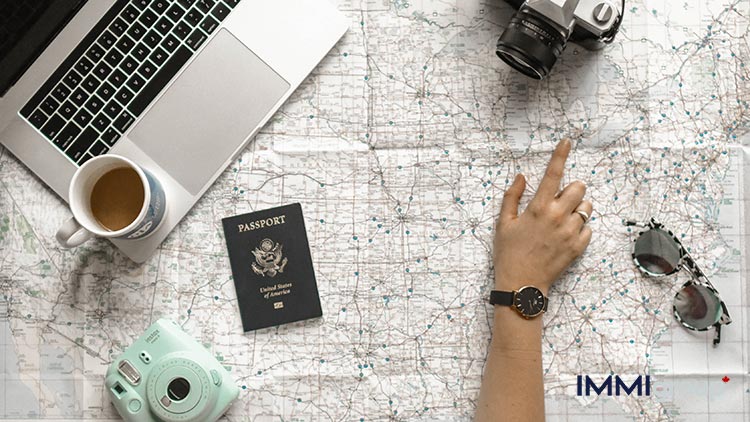 Ready to track your U.S. Passport application online? Here's what you'll need:
Your Last Name including suffixes like Jr or III (e.g. Frank Jones Jr or Samuel Bukowsky III)
Date of Birth written as follows: MM/DD/YYYY (e.g. 10/06/1978)
The Last 4 Digits of your Social Security Number
 Sent your application already? 
Go here and scroll down until you see the following:
Contact U.S. Passport with Question, please call
1-877-487-2778 or 1-888-874-7793
Monday to Friday from 8 a.m. to 10 p.m. Easter Time.
PLEASE NOTE: For approximately 2 weeks from the date, you apply for a new passport, you won't get updates as your application is still being sent to the State Department for processing.
First, go to this State Department page where you'll see the following: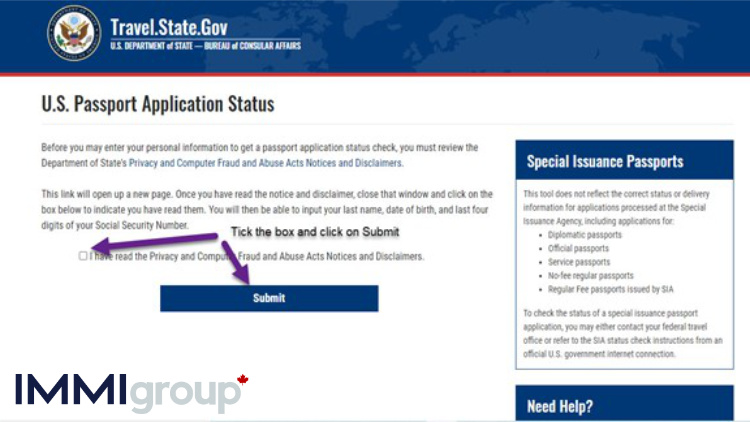 You'll next see the following page: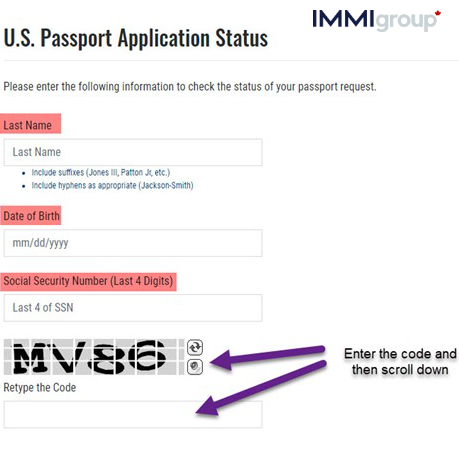 Note: Click here if you are looking to apply for a United States Passport for a child from Canada. 
Scroll down past the Privacy Statement (which, legally speaking, you should read …) and click on the blue Submit button: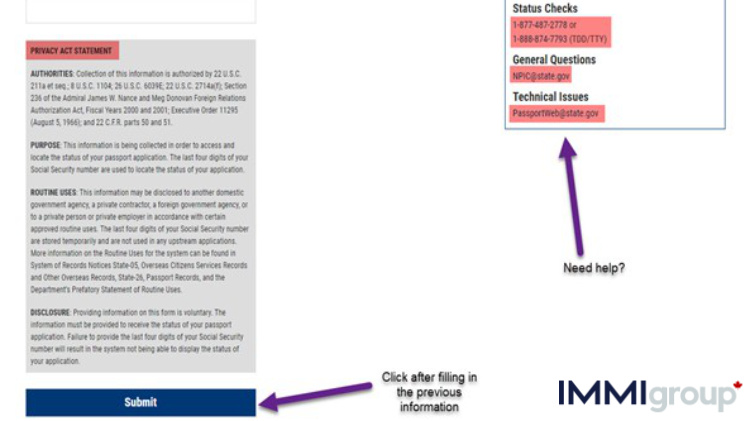 Once you're logged in and tracking your application, here are the typical status reports you'll see with an explanation of what they mean:
Not Available = Your application is still on its way to the processing facility, which generally takes 2 weeks.
Arrived = What you're Tracking Number says when your application has reached the Intake Facility.
In Process = Your application is at an intake facility and is now being processed.
Approved = Your application has been reviewed and your new passport is ready for printing.
Mailed = Your newly printed passport is being sent to the address that you provided in the application.
Tip – unfortunately, sometimes technical difficulties will cause the wrong status to appear.
Tip– make sure you get your tracking number from the application status page.
Tip – your supporting documents will arrive in a separate mailing a few weeks after you get your passport.
Tip – an alternate way of seeing when your application has reached the intake facility is to notice when the government cashes your check. In other words, when your payment has been processed, your application is at the intake center and is now being processed.
IMPORTANT TIP – If you haven't received your passport 2 weeks after your status reads Mailed, contact the National Passport Information Center where customer service agents will help you fill out form DS-86.
Info: Can I apply for a US passport for my child born in Canada? 
Form DS-86 STATEMENT OF NON-RECEIPT OF A U.S. PASSPORT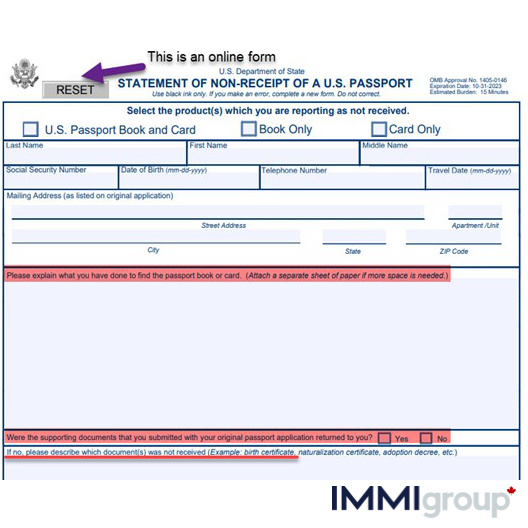 Fill in the required information online with the assistance of the customer service agent, including what you've done to find or track your passport and whether any supporting documents have been returned to you (in a separate mailing). Then sign and date the form: