Truck Driver pay in Canada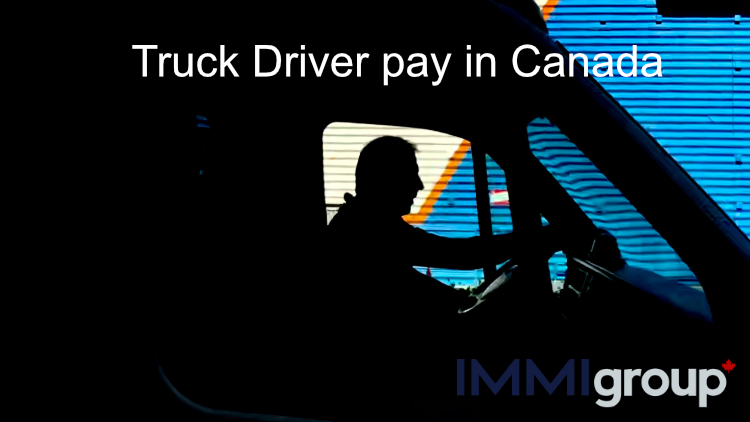 In Canada, time is money, and truck drivers know that more than anyone else. They sometimes get paid by the hour, although companies will also pay by the kilometer. Some companies even pay a combination of hourly rates and payments based on kilometers travelled. In many surveys of trucker salaries in Canada, the amounts are usually given on an hourly basis. The average across the country is around CDN$ 25 an hour, but you'll get a lot of variation depending on where you work, whom you work for, and your experience. As far as the difference between getting paid by the hour or by the kilometer, see our section: Urban versus Rural jobs, as well as our section on Owner-Operators. You'll find both below our regional breakdown of hourly salaries.
According to the website indeed.com here are the top 10-paying Trucking/Transport companies in Canada:
RWR Trucking Inc. – Environmental Decontamination & Excavation – $40.12 an hour
Triple Eight Transport – Controlled-temp supply chain and cross-border trucking – $35.52
Bulldog Energy Group – Western Canada based, operates in the Energy sector – $34.60
Pride Group Logistics – Transport & Logistics, based in Mississauga, ON – $34.55
Sanjel Energy Services – Energy, Mining & Utilities, based in Calgary – $32.95
Parkland Corporation – Energy, Mining & Utilities, also in Calgary – $32.59
Armstrong Top Pack Ltd. – Food & Beverage, based in Ontario – $31.57
The Miller Group – Construction in Canada & USA, based in Markham, ON – $31.42
Arrow Transportation Systems Inc. – Transport & Logistics, based in Kamloops, BC – $31.36
Caron Transportation Systems – Transport & Logistics, based in Alberta – $31.80
Pay for Truck Drivers by Province
BC: Annual trucking salaries in the Vancouver area are just under $58,000 a year and range between 40 up to 80 thousand annually. According to glassdoor, hourly rates vary quite a bit – from under $20 an hour up to close to $40 an hour depending on whom you work for and your experience. However, most companies in the province offer rates from about $25 to around $35.
Alberta: The hourly rates are very similar to those in BC, ranging from the mid-20-dollar range per hour up to $35 or $36 per hour. For the really juicy payday, you should look into fuel truck drivers who can earn well over $100K annually.
Saskatchewan: In this prairie province, the average base salary – according to indeed.com – is just under $28 which is above the national average. Of course, that's also true of average hourly salaries in BC and Alberta, where you will often see salaries above $30 an hour.
Manitoba: Surprisingly, given the numbers in Saskatchewan and Alberta, average wages in Manitoba – again, according to indeed.com – are significantly lower at just under $23 per hour. It seems that the further north in the province you go, the lower the wages. For example, in Brandon which is tucked into the southwest corner of the province near the border with Saskatchewan, average rates are over $26 an hour, while way up north in Thompson, you get under $24 an hour. And in Winnipeg, rates are surprisingly low at just over $22 an hour.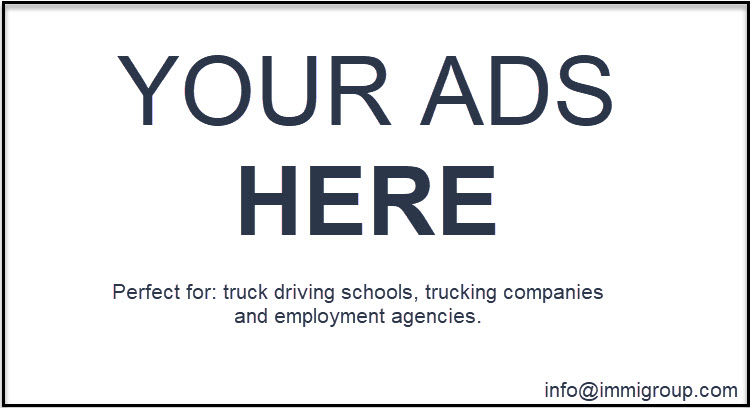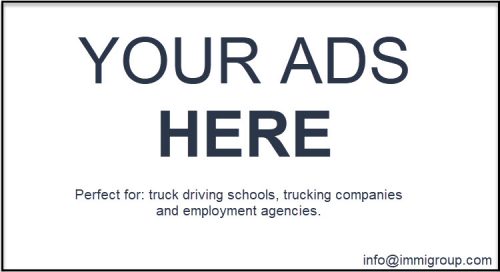 Ontario: In Canada's largest province, you can expect lots of competition as well as lots of demand for drivers, which tends to keep rates within a fairly narrow band. The average base salary is a little over $24 – according to indeed.com – and local rates range from under $24 in London, ON, to nearly $26 in Guelph. That's not much difference for 2 cities located about an hour's drive from each other but remember that Guelph is more of an agricultural centre than London, so that might create additional demand for truck drivers.
Quebec: Truck driving pays less in Quebec than in Ontario or the western provinces. While average rates are similar to Ontario at just over $24, and rates in the city of Montreal come in at over $24 per hour, rates in the greater Montreal area suck, to put it bluntly. In Dorval (where Montreal's airport is located, so it's a transportation hub) you get an average of under $22 an hour and in Laval (a suburb just to the north of the city) you get paid an average of just under $23 an hour. Gatineau – just across the river from Ottawa – is better at $25. But Pointe-Claire at the western edge of the island of Montreal, pays an average of just over $21.50, and heading south and east towards Quebec's Eastern townships and the border with New York state and Vermont, you have meagre wages of just over $18.50 in Sain-Jean-Sur-Richelieu.
New Brunswick: We're now in the Maritimes, so the cost of living – especially housing – is a little lower and salaries tend to reflect that. In New Brunswick, the average rate is just under $22 an hour. In the Woodstock area – a transportation hub near the border with Maine and connections with Interstate 95 in the US and the TransCanada highway – you have some wages reported at nearly $40 at indeed.com, but those are outliers for drivers with international experience that are eligible to drive in the USA. Most wages are around $22 or even just under $20.
Nova Scotia: Average wages are a little lower compared to New Brunswick with the average at under $20 and most salaries around $21. For example, in Halifax, Sydney, and Truro, wages are a little under $21.50.
PEI: Very similar to Nova Scotia, with the average under $22 and some locales paying under $20 per hour.
Newfoundland & Labrador: Ditto Newfoundland, with hourly wages at around $22 in Saint John's and around or under $20 in the rest of the province.
Yukon: Even though the average hourly rate is around $30, remember that living in Yukon (and the NTW, as well as Nunavut) is quite expensive. You have to pay truck drivers to transport goods in 30° to 40° below zero temperatures in winter across long, sparsely populated distances. So your net savings might not be that different from, say, Alberta, but there's no doubt that there's a demand for truckers in the far North and Northwest.
Northwest Territories: Average wages are just under $30, so it's basically identical to Yukon, but the same observation about working conditions and cost-of-living as in Yukon holds true here as well.
Nunavut: Can you go further north than Yukon? Yes, you can. Head to Nunavut! Unfortunately, the demand for truckers is slightly less, given the very sparse population in this large, arctic territory, and as a result, the average rate is a little lower at about $27.50. Life is cold and expensive in Nunavut, but it can be a place to gain valuable experience as a long-haul driver. Do you dare?
By Experience
Obviously, your salary goes up with experience. But there's something even more important. You won't even get offered many types of trucking jobs – especially long-haul and HAZMAT jobs, if you don't have at least several years of experience as a truck driver. Here's what Canada's Job Bank notes:
"Employers in this industry seldom recruit youths under the age of 25 owing to the experience requirements and higher insurance expenses."
So, the question is, how do you gain the experience needed to get a decent trucking job? For that answer, see our chapter: How to Become a Truck Driver? Scroll down to the FAQ section there to see about gaining your first experience with some easier-to-get jobs.
FAQ
Truck loans and truck title loans in Canada.
Truck Title Loan: No one wants to face a cash crunch, but it does happen from time to time, especially if you're an owner-operator who has to find their own jobs. A truck title loan is a short-term (3 months to 3 years to pay back) loan with your truck used as collateral. Think carefully before getting one because you're taking a mortgage out on your rig, and you need to be very confident that you'll get enough work to pay the loan off, or the finance company could take ownership of your rig.
Truck loans in general: this can involve anything from a smaller credit to help pay for needed repairs to your vehicle to getting a loan to purchase your truck (which will generally involve a down payment just like a mortgage on a house). It can also involve refinancing an existing loan on your truck, always an option if you can find a better rate from another finance company.
Large vs. small trucking companies in Canada.
It really depends on what type of driving you're planning on doing. If you're focused on driving long-haul jobs, then you probably should consider a larger company that offers you more choices with more routes to choose from. This means you'll need a Class 1 (Class A in Ontario) license to operate tractor trailer rigs.
If you're more interested in urban shorter-haul jobs where you go back home every night, then some smaller companies located in your preferred area might work for you. However, remember that transport operators need a lot of equipment and overhead, something smaller companies with only a truck or two can't always offer you.
If, on the other hand, you're an owner-operator then you choose what company to work for, depending on their rates and the type of work.
Whatever company – large, mid-sized, or small – you choose, remember to ask:
Do they offer Less-than-truckload (LTL)? If you're getting paid by the percentage, these aren't the best-paying jobs, but they might be useful when you need to pick up some extra work any given month.
Do they offer LCV (Long Combination Vehicles) jobs? If they do, you'll definitely need a Class 1/A license and the experience to handle these over-sized rigs. But the pay should be better than average.
Do they run singles and teams? In other words, are you comfortable working in a 2-driver team? Or do you prefer to do the jobs on your own?
Do they run flat-bed trucks, or temperature-controlled trucks? That will be determined by what type of loads they tend to carry. Remember to find out if you'll need an airbrakes endorsement on your license (usually indicated by a Z).
Do they pay by the mile/kilometer or by the hour or both?
Truck Drivers in Canada – Table of Contents