Where Not to Settle: The Most Remote Places to Live in Canada
The remotest places in Canada. You probably don't want to move here, unless you're a hermit-in-training.

This list of remote communities in Canada could easily be compiled solely of villages in Canada's three territories, but to give you a little variety, we decided to incorporate remote communities from some provinces as well.
10. Pleasant Camp, BC
Pleasant Camp in 1898 [Public Domain]
This isn't the remotest place in Canada by any stretch – after all it is only a four hour drive from Whitehorse in the summertime – but it is tiny, with only 12 residents, and it gets nearly 750 cm (or nearly 300 inches) of snow each year, which would be envy of many ski resorts.
So even though it's nominally close to Whitehorse, try leaving in November, December or January, when the hamlet gets 150 cm of snow a month. Does every household own a snowplow?
9. Fort Severn, Ontario
Fort Severn is practically in Florida compared to most of the towns on this list, but that doesn't make it less remote. Though only marginally farther north than Edmonton in terms of latitude and farther south than Fort McMurray, Fort Severn remains one of the most isolated communities in Canada, simply because the rest of Ontario is so far away.
How far?
The closest permanent "road" in Ontario – the appropriately named Northern Ontario Resource Trail – ends at Windigo Lake, 450 kilometres away, from there it's ice-roads in winter, or float-plane in summer. Churchill, Manitoba, the closest "town," is over 500 km the other direction.
8. Nain, Newfoundland and Labrador

Nain by Chaughten / Wikimedia Commons / CC BY-SA 3.0
Nain, population 1,034, is the administrative capital of the semi-autonomous region of Nunatsiavut, a potential future territory of Canada that would include much of northern Labrador and possibly parts of Quebec (which explains why we've never heard of it). This might make it seem like a major centre in the area, and it is.
But Nain is extremely inaccessible, lying more than halfway up the Labrador coast: during half the year you can only fly in and out via Happy Valley-Goose Bay (HVGB), which is remote enough that the only reason it isn't on this list is because it's too large, at 7,000 residents, to make the cut.
The June-November ferry service from HVGB has its final stop at Nain, which gives you an idea of how far up the Labrador coast Nain truly is.
Though it may be the biggest population centre for hundreds of kilometres, once you're in, you're in for good.
7. Old Crow, Yukon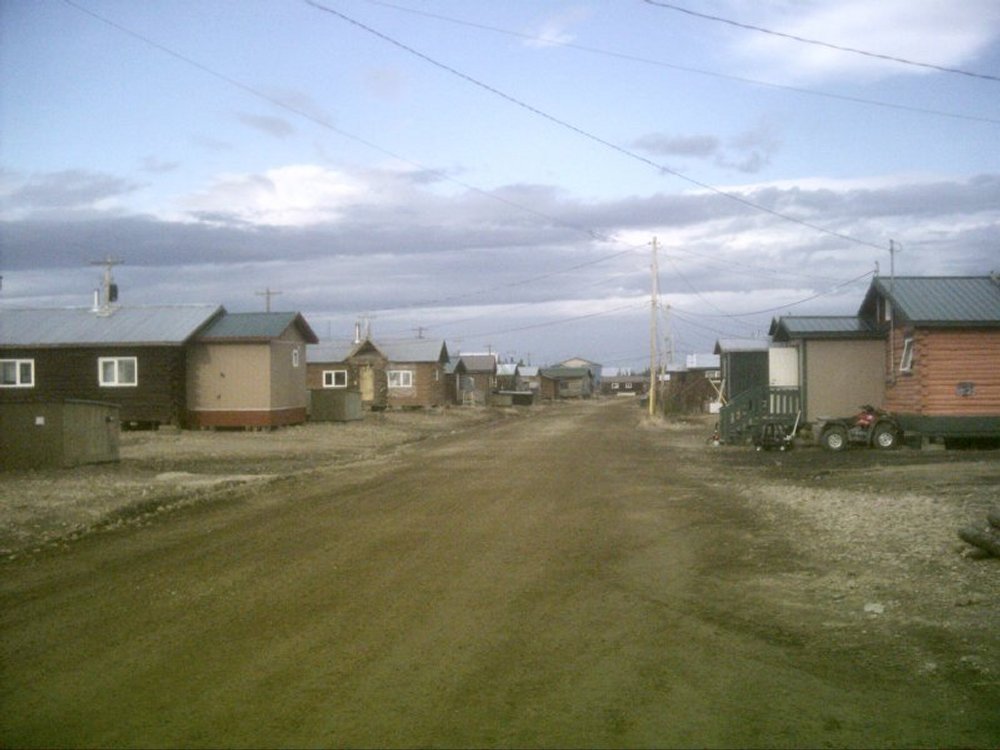 Old Crow by Murray Dewing / Wikimedia Commons / CC BY 2.0
Since 1987, when the last residents left the hamlet of Pauline Cove on Herschel Island, Old Crow has been the northernmost village in Yukon.
Old Crow isn't as far north as some of the towns on this list, but it is still well above the arctic circle and, to add to its appeal, it is the only permanent community in Yukon that cannot be accessed by road. So not only is it beset by the midnight sun and polar night, but you can't get anywhere except by plane (or snowmobile in winter).
No wonder only 245 people live there.
6. Kangiqsualujjuaq, Quebec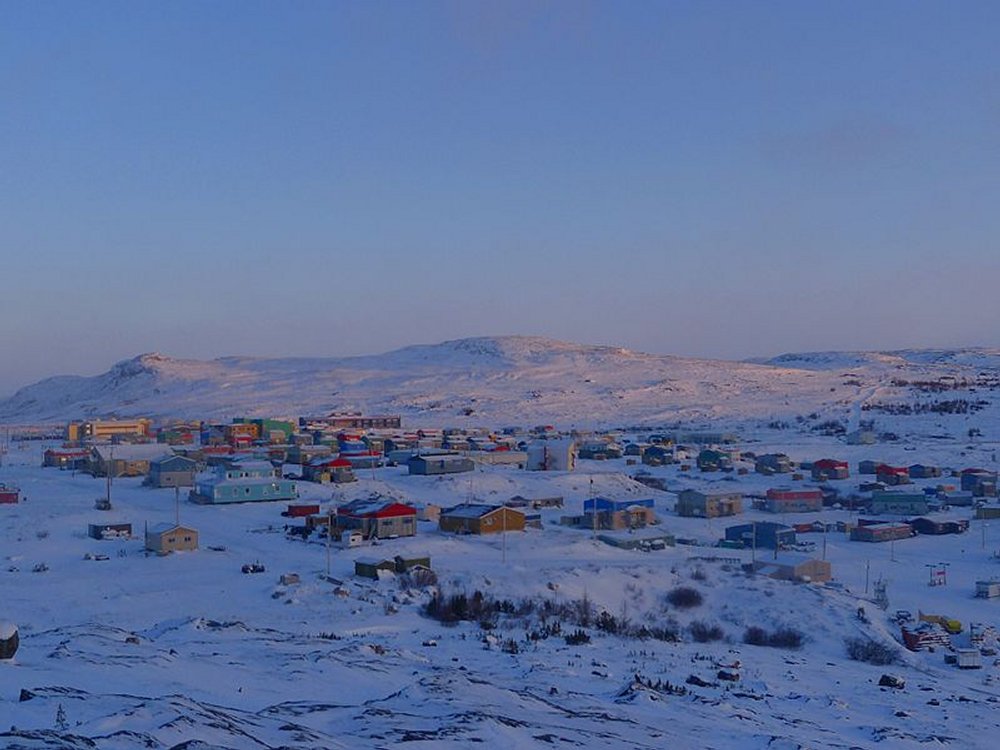 Kangiqsualujjuaq [Public Domain]
Though not nearly as far away from Montreal as Ivujivik (see below), Kangiqsualujjuaq is as remote as it is unpronounceable.
The population of 874 live over 1,000 miles from Montreal and are a 100-mile snowmobile ride in winter from the nearest, comparatively huge community of Kuujjuaq, with over 2,000 people and a full-blown airport – not just an airstrip!
Travel in and out must be accomplished by plane, unless you are willing to undertake that grueling snowmobile ride in winter, or jump aboard the cargo ship that drops by every summer.
5. Ivujivik, Quebec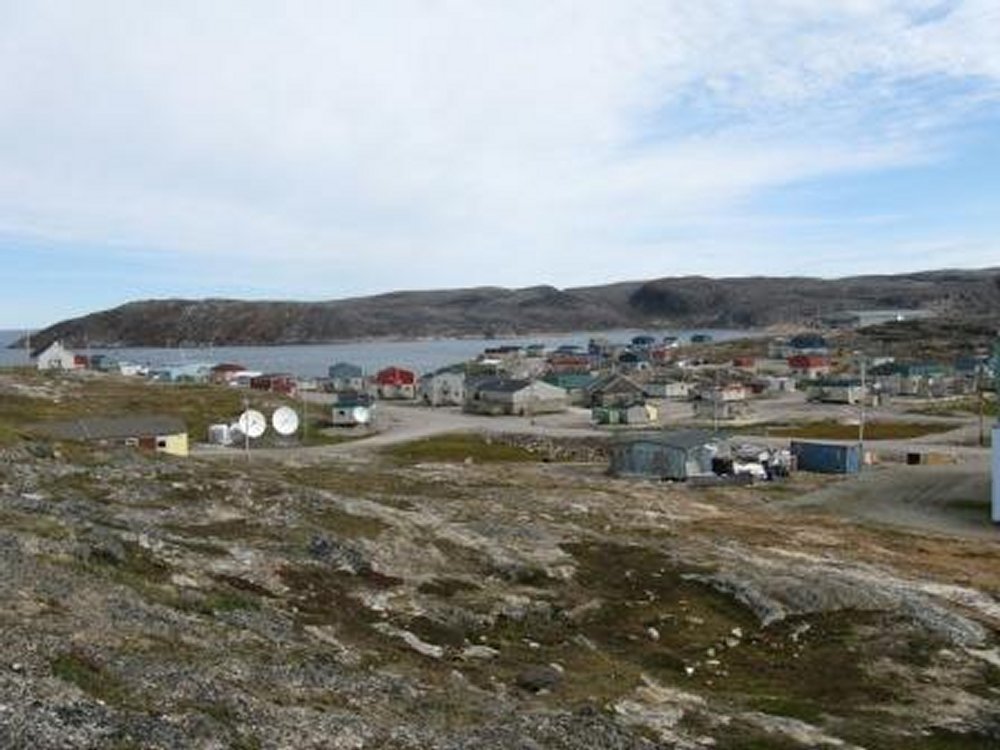 Ivujivik by Pascale Montcalm / Wikimedia Commons / CC BY 3.0
There's a reason why Ivujivik sounds like it should be in Nunavut. It practically is already.
Located on the northernmost tip of the province, it is 2000 km from Montreal, but only 500 km from Iqaluit! The harbour can only remain open for about 20 days each summer, and there are no roads connecting Ivujivik to any of the other communities in northern Quebec.
So the only way in or out is via Air Inuit, on a milk route that leaves once a day and takes 12 hours to get to Montreal, the only city served by the route.
So if you go to Ivujivik, you are likely going to stay for a while.
4. Bathurst Inlet, Nunavut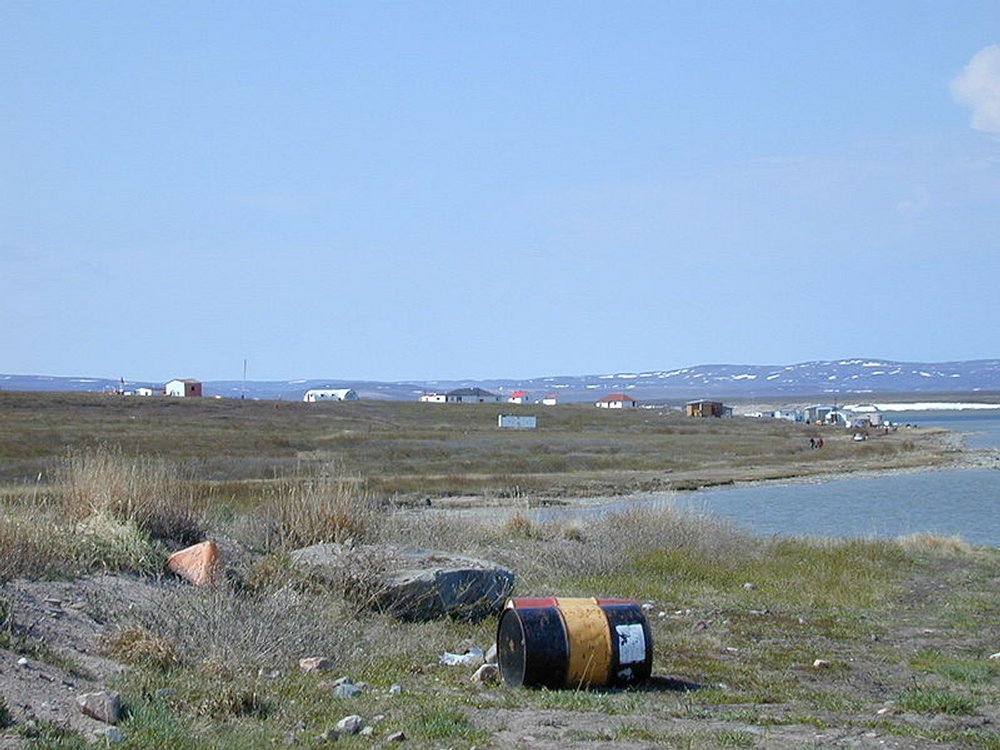 Bathurst Inlet [Public Domain]
Bathurst Inlet is so remote that nobody lives there any more. At least officially: the 2011 Canadian census recorded a drop from 5 to 0 inhabitants over the previous decade, though the "community" still boasts an operational airstrip.
Bathurst has no phone service, so the people who live nearby have to use a satellite phone to call in a plane if they ever want to leave – because obviously there are no roads to a place that has no people.
3. Sachs Harbour, Northwest Territories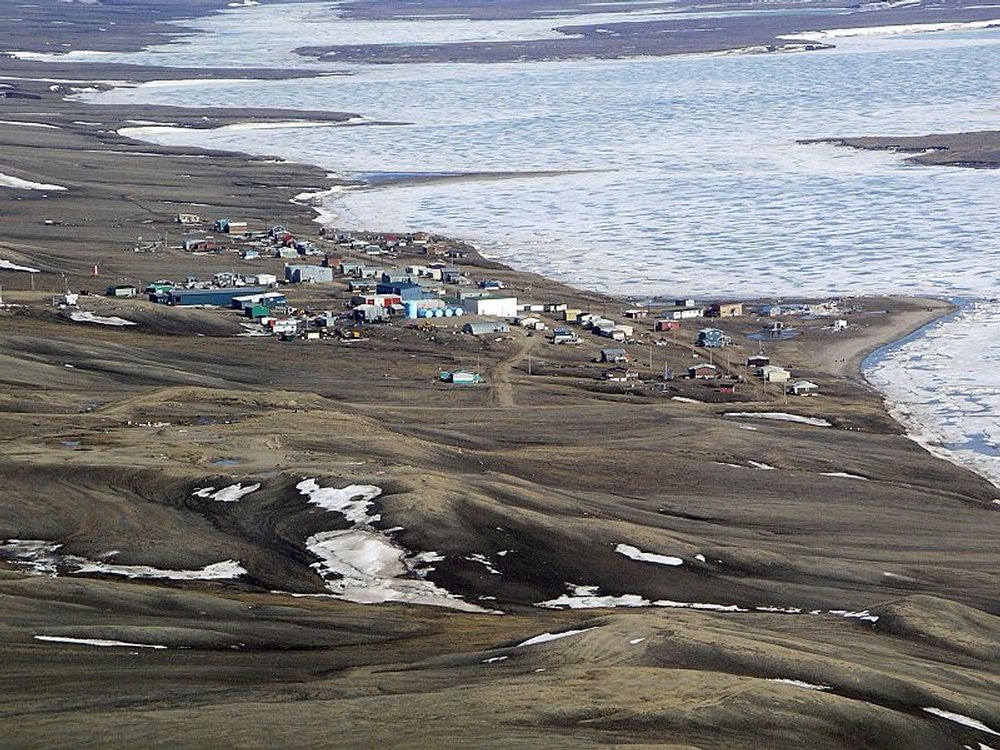 Sach's Harbour by Timkal / Wikimedia Commons / CC BY-SA 3.0
Not to be confused with the picturesque marina town of Sackett's Harbor, New York, this northernmost permanent community in the Northwest Territories has an official population of 122 people – now closer to 90 – and is 500 km from Inuvik, where most of its supplies must come from by air or water (in the summer).
It is the only permanent settlement on the world's 24th largest island, Bank's island: that's one small village for over 70,000 square kilometres of tundra.
Added to that, Sachs Harbour is well above the arctic circle, meaning it gets days and days of darkness in the winter and days and days of sun in the summer.
2. Grise Fiord, Nunavut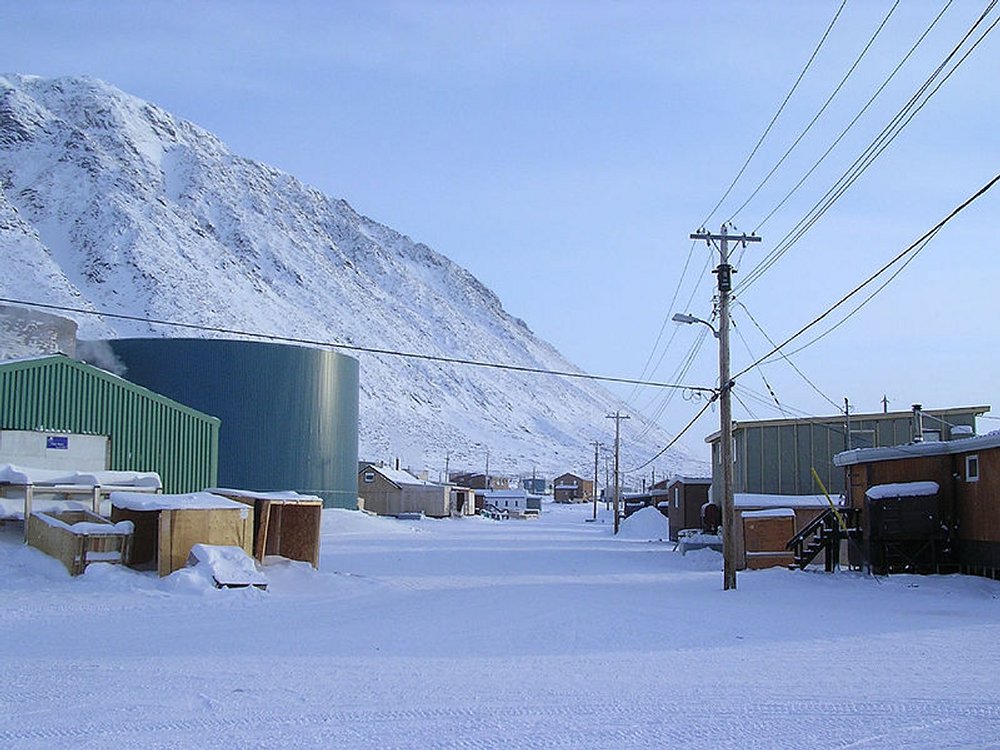 Grise Fiord by Northern Pix / Wikimedia Commons / CC BY 2.0
Grise Fiord – also known as Aujuittuq – is the northernmost civilian settlement in Canada – the more famous Alert is technically a base – and the only one on Ellesmere Island; the tenth largest island in the world at nearly 200,000 square kilometres.
The population of 146 makes up the vast majority of the population on the island, as the few other people are stationed at Alert – nearly 800 km away on the other side of the island – or at a seasonal base at Eureka, during the summer.
Grise is such a wonderful place that it's Inuktitut name means "place that never thaws". And there's a reason for that: Grise is one of the coldest settled places in the world, with an average yearly temperature of -16. (The warmest month is the balmy July, when the temperature averages out at -7.)
1. Alert, Nunavut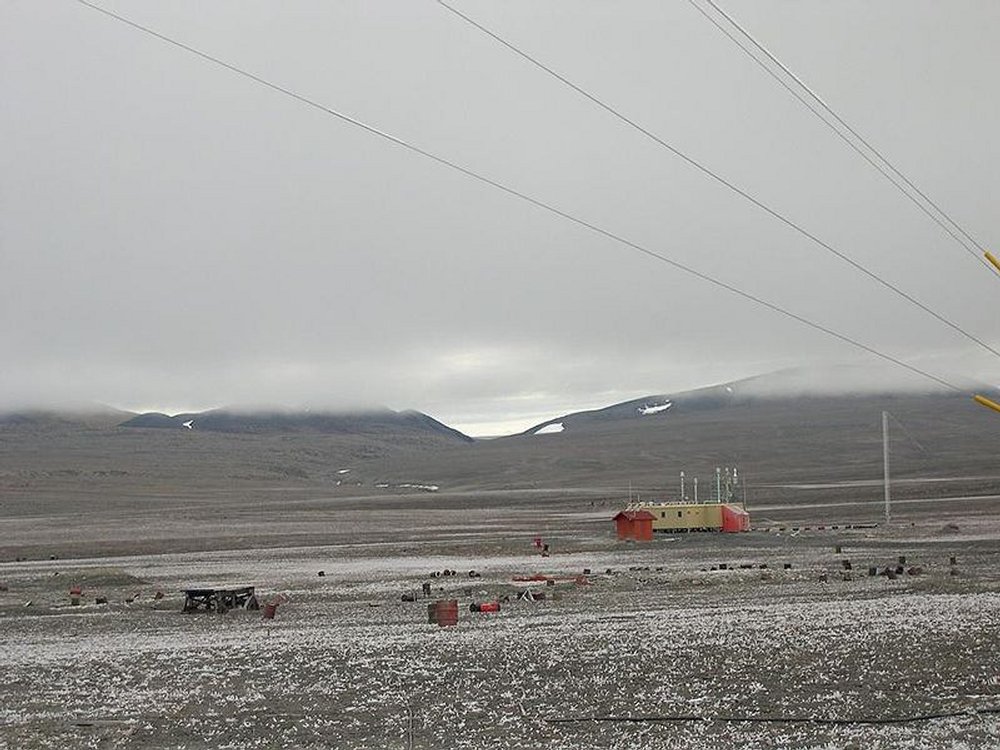 Alert [Public Domain]
Okay, so it's not really a village. But you still don't want to live there.
Alert is only 500 miles from the North Pole, which makes it over 2,000 kilometres from the bustling metropolis of Iqaluit.
Alert is the northernmost permanently inhabited community in the world. The only people who live there are soldiers and scientists, so there's little chance you would ever have to go there.
Still, it's probably the place you least likely want to get assigned in Canada, if you happen to be a meteorologist or radar operator.
Despite its near-freezing temperatures in the summer, Alert gets more sun than most other places in Canada. In fact, it gets too much. Alert is well above the arctic circle, which means the sun doesn't really set all summer long. So good luck sleeping.
And in the winter, it's just the opposite: months of darkness!
Basically, whatever you do, don't plan on spending time in Alert.
Would You Live in Any of these Places?