As the world gets smaller, more and more people are finding love in other countries. If you marry a foreign spouse you will have to sponsor your spouse to come to Canada and live as a Permanent Resident. In order to successfully sponsor your spouse you will have to meet certain basic requirements, such as demonstrating you are not receiving social assistance, and you must prove to Immigration, Refugees and Citizenship Canada (IRCC, CIC) that your relationship is genuine. The picture below shows a typical sponsorship application: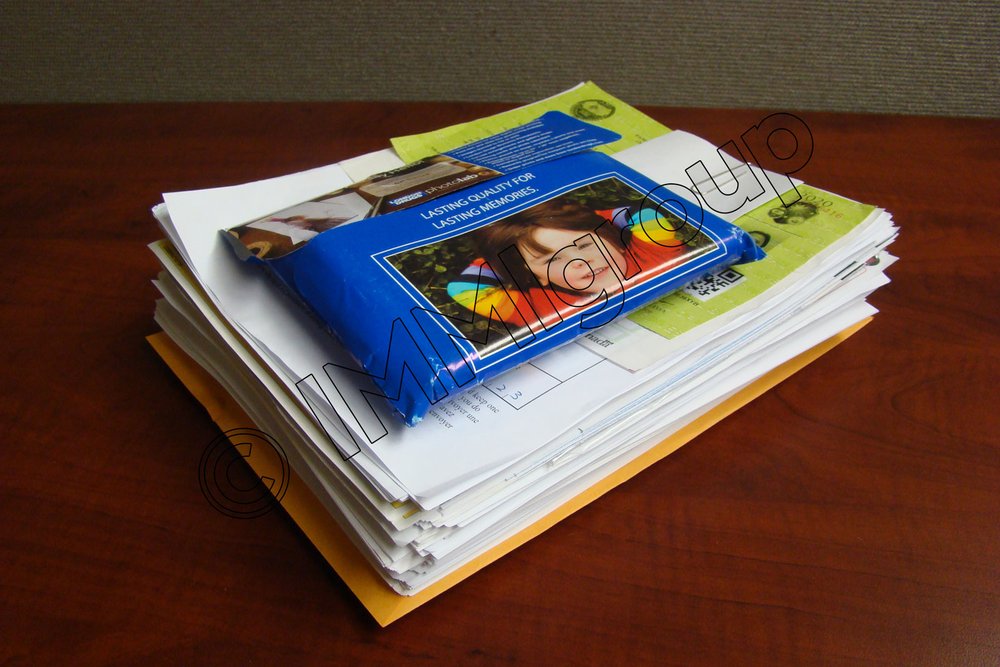 However, bringing your spouse to Canada is not as easy as just filling out paperwork. CIC believes that "marriage fraud" is on the rise and Canadians are accepting money from foreigners to marry them, or are simply being duped by scam artists who have no intention of living with them in a genuine relationship. If CIC does not believe the relationship to be genuine, they will reject the application.
If your application is rejected, you do have a right to appeal. But the appeal submission is even more daunting than the initial application. 
This is a picture of a spousal sponsorship appeal submission as it is being put together: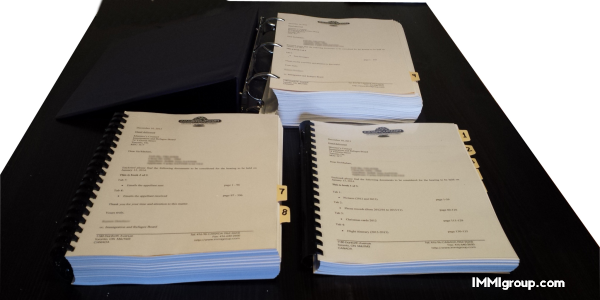 And this is what the submission looks like when it is fully assembled: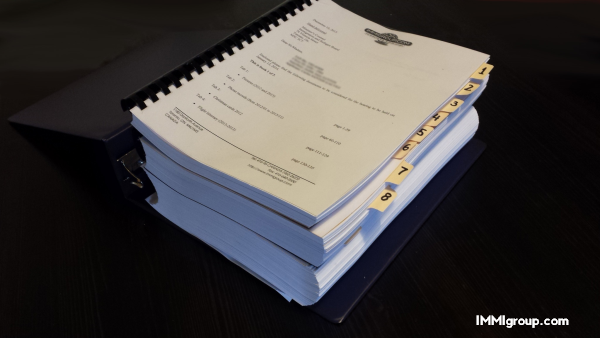 That's a lot of paper.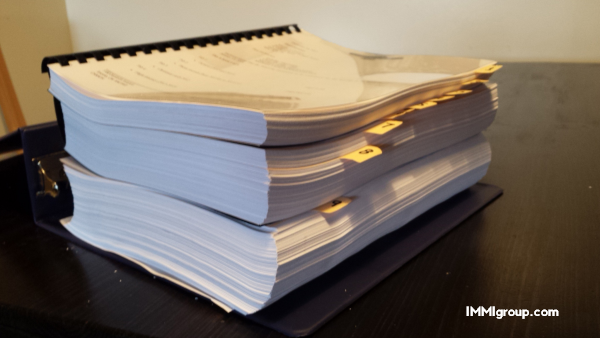 The moral of the story is make sure that you get your application right the first time. Not sure what to submit? Spousal sponsorships are Immigroup's specialty. Contact us for help.
Sponsorship Review
Immigroup will review your completed spousal sponsorship application for $550+HST. Immigroup will make sure you have not made any mistakes on your application or in gathering the documentation of your relationship. We will assess your sponsorship letter and give you peace of mind that you are submitting an application with a very good chance of success. Don't lose sleep at night worrying about whether you've done enough. Call us at 1-866-760-2623 for a review.