Best Immigration Tools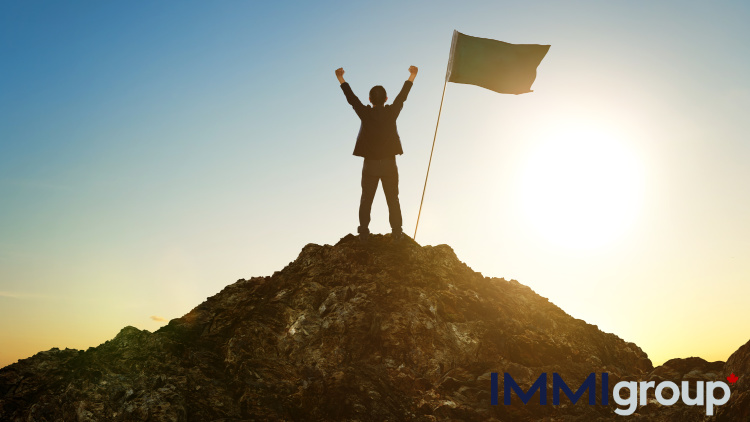 What are the best tools, websites, and content for any job in the immigration and document industry here in Canada? We've put together the winners to help you do the job faster.
Here are some of the winners we will be covering:
Express Entry Tool and Websites
IRCC Application Processing Times
Are you a Canadian (Canadian citizenship through descent)
Best Immigration Websites
First, let's talk about the big losers, the ones all of us get pretty ticked off at, and even Immigroup has been guilty of this in the past. Yes, the tool you find on most of the immigration industry websites is 'The Free Canadian Immigration Evaluation Tool'.
You know, the one that does nothing but wastes your time and takes your information without giving any results back, unless you like template email responses. Well, you won't find those types of tools below, as we'll focus on the ones that help you.
Enough about loser tools. Let's look at the winners.
Winner of the Express Entry Tool – CRS Point Calculators  
It's all about the minimum score. How many points must be selected from your Express Entry candidates pool?
There is a large gap in the minimum CRS score between PNP candidates and CEC candidates, with the former being in the 700s or 800s, while CEC minimum scores were usually in the 400s.
So, estimating what your CRS score might be is more important than ever.
First Place Winner: For Express Entry Tool
IRCC – Comprehensive Ranking System Tool: skilled immigrants (Express Entry)
https://www.cic.gc.ca/english/immigrate/skilled/crs-tool.asp
The official government tool comes with a lengthy disclaimer but is the basis for most of the other CRS tools listed below. Aside from actually having access to IRCC's files, it's a good place to start.
It groups your CRS points by core factors, skill transferability factors, and additional points for things like provincial nominations. Quick, easy to use, and no emails involved.
Canada Visa's – CRS Calculator
https://www.canadavisa.com/comprehensive-ranking-score-calculator.html
While based on the official government tool, the CRS Calculator presents the information in table format rather than having you scroll down the page as new questions appear the way the IRCC tool does.
If you enter the exact personal information, the points total is identical or nearly identical to IRCC's tool.
While they only give you the results after about a 1-minute wait, we do like that they give you the option to leave your phone number and email.
First Place Winner: PNP chart
Moving2Canada
https://www.justforcanada.com/crs-calculator-tool-express-entry.html
Express Entry Lists – PNPs and Skilled Worker Streams
Provincial Nominee Programs are your meal ticket to a full-time job in Canada and a permanent resident visa in your passport. The 600 points they add to your CRS total makes it almost certain that you'll receive an ITA from Express Entry.
The problem is that every province has several PNPs – some are pilot programs being tested, and others are for more permanent programs. And it all adds up to over 80 PNPs across Canada.
You need to know what's out there without spending days or weeks chasing down every PNP in every province. Find the right PNP, obtain a provincial nomination, and your chances of an ITA through Express Entry increase dramatically.
Some PNPs are directly linked to Express Entry, so you need to first submit a profile at Express Entry and join a candidate's pool to be able to apply to those PNPs. Other PNPs are independent of Express Entry, which means you need to first apply to those PNPs and then submit a paper application for permanent residence. This takes longer than using a PNP linked to Express Entry.
So, how about a list of the more than 80 PNPs, all in one place? That's exactly what you get at Moving2Canada's page.
Canada Visa – Provincial Nominee Program (PNP): How to immigrate to Canada
https://www.canadavisa.com/provincial-nomination-program.html?_ga=2.114837831.1105718133.1641987791-1484630266.1638894624#gs.pbeltc
Canada Visa's page here gives you an overview of PNPs and links to each province and its nominee programs. So, you have to click on the link to go to a separate page outlining a province's PNPs and giving tables listing the requirements for each program. Clicking the links for each province/territory gets you a lot of helpful information, but you won't find a list on one page.
Immigration.ca – Canada Provincial Nominee Immigration Programs Overview
https://www.immigration.ca/canada-provincial-nominee-immigration-programs-overview
You click on a province/territory in a map of Canada which opens up a new tab where you click again to get more detailed information about specific PNPs in that province or territory.
Some links and page layouts might seem a little confusing but remember; there's so much information involved with PNPs that each website has to choose between adding detail or keeping it simple.
The requirements are listed for each PNP in bullet form, so you'll be looking through several bulleted lists to see which immigration Provincial Nominee Program suits you best.
Winner

of: Am I a Canadian Citizen Tools
Because this can be reasonably confusing given the changes to Canada's citizenship rules over the last 50 years, not as many tools dealing with citizenship are available online. We'll give you the top 2, plus an honourable mention.
First Place: IRCC – See if you may be a Canadian citizen
https://ircc.qualtrics.com/jfe/form/SV_3pJ5oXgZNBj0r1c?Q_Language=EN
The government tool is a survey which asks questions about where you were born, what citizenship you already have, whether you immigrated to Canada, and questions about any marriage you may have had.
It then walks you through a series of questions and gives you a positive (you probably are Canadian) or negative (you probably aren't Canadian) outcome. Easy to use and gives you a fairly quick response.
Second Place: Immigroup – How do I know if I'm a Canadian citizen?
https://www.immigroup.com/topics/canadian-citizenship-by-descent-tool/
Immigroup's webpage outlines a series of relevant scenarios for people wondering if they're Canadian or not.
For example, if you were born outside Canada, it outlines three scenarios depending on when you were born. This is because there were significant changes to Canadian citizenship rules in 1977 and in 2009.
Choose the scenario that best describes your personal information, and they give you a link to get further information.
You also have a webform at the bottom of the page where you can submit your questions and receive assessment and advice on the issue of Canadian citizenship.
Honourable Mention: DFI Immigration
https://dfimmigration.ca/2020/08/30/am-i-a-canadian-citizen-if-i-have-a-canadian-parent-or-grandparent/
Not a tool, but we like the clear-cut way they lay out the information. Simple and to the point.
Winner: IRCC Immigration Application Processing Times Tools
While the official government pages stopped giving immigration application processing times a while back, it seems they are now starting to give some timelines for immigration applications. Let's also see what kind of waiting time tools private consultancies have.
First Place: Immigroup – Your Guide to Application Processing Times
https://www.immigroup.com/topics/your-guide-to-application-processing-times/
Gives you trends – are waiting times increasing or falling? Or are they stable?
The bonus information comes after the lengthy list of country and application-specific waiting times. There's an in-depth explanation of reasons why an application might take longer than normal (in other words, things NOT to do) and then a reasonably detailed FAQs section.
Second Place: IRCC – Check processing times
https://www.canada.ca/en/immigration-refugees-citizenship/services/application/check-processing-times.html
The government page is a series of questions with drop-down menus to choose your answer from. Input the correct information (what application, what country etc.) and get a response.
Remember, it starts from a general question about what type of application you want processing times for and then works its way down to the specific application involved.
Winner

of the: Best Canada Immigration

Forum

Community
First Place: Canada Visa Forum
https://www.canadavisa.com/canada-immigration-discussion-board/
One of the oldest immigriaton forum communities, with the most active community members. This is the place to be if you want answers to your immigration questions.
Second Place: Trackitt
https://www.trackitt.com/canada-discussion-forums
An old forum community that is easy to use and helps you track your application process with other users. Simple but brilliant.
Winner

of the immigration websites (by category)
Easy to understand winner: Moving2Canada.com
Overall, a simple well-compiled website that is perfect for researching different general topics. But it also has one of the best in-depth sites on the internet for information about PNPs.
In-depth information winner: https://www.canada.ca/en/services/immigration-citizenship.html
The government is the source you must go to at some point. However, the amount of information they throw at you can be overwhelming, and the website is an absolute monster in size.
Do-it-yourself content & courses winner: https://www.immigroup.com/topics/
Yes, we do make the list. If you are looking to do it yourself, whatever the immigration issue, Immigroup is one of those resources that can make the job a lot easier.