Canada vs Australia – Where should I Go: Brisbane or Calgary?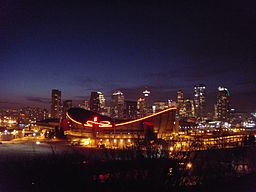 Australia compared to Canada, Brisbane compared to Calgary
Welcome to part 4 of our Australia vs. Canada series: Brisbane vs. Calgary. So here goes our series next installment: a subtropical city near surfing paradises, and a continental climate near some of the world's best skiing and most beautiful national parks.

Both Brisbane and Calgary are located on a bend in a river: Brisbane on a bend in the Brisbane River in Southern Queensland, and Calgary at the confluence of the Bow and Elbow Rivers in Southern Alberta. Both have a mountain range just to the west: The Great Dividing Range in Brisbane's case and the Rockies in Calgary's case. Both are English-speaking cities in former British colonies … and after that the similarities get a little hard to find. Better to focus then on the differences in these two successful, prosperous cities that you may consider visiting, working in, or moving to. Welcome to part 4 of our Australia vs. Canada series: Brisbane vs. Calgary. According to the Globalization and World Cities Research Network, both cities are Beta level world cities which means they link moderate regional economies into the world economy. Brisbane is Beta, alongside Caracas and Karachi, Calgary is one sub-ranking lower at Beta – , alongside cities like Panama City and Hanoi. Remember, this a subjective ranking done by a bunch of wonky English academics and by any reasonable measure is no indicator of quality of life comparisons, but rather one of comparing integration into the world economy in terms of trade. In other words, how many people are lining up to migrate to Karachi or Hanoi, compared to Brisbane or Calgary? So here goes our series next installment: a subtropical city near surfing paradises, and a continental climate near some of the world's best skiing and most beautiful national parks.
Where to, Captain: Brisbane or Calgary?
Index
Flights and Travel
We've changed some of our starting points and have now added Hong Kong as our Asian departure point, and replaced Santiago de Chile with Mumbai, India as a second Asian departure city, to reflect the worldwide presence of the NRI community and its vital role in immigration around the globe. Seeing that both Brisbane's and Calgary's international airports are not major hubs, flying times reflect the added stops you may have to do endure to get to either city. Having said that, both airports are busy international destinations that receive passengers from around the world.
from – to (return)
dates and lengths
source
airline
stops
price
London-Brisbane
November 1, 2014
46 hours there and 35 hours, 32 minutes return
skyscanner.net
Emirates
2
€1014
London-Calgary
November 1, 2014
9 hours, 25 minutes there and 12 hours, 50 minutes return
skyscanner.net
Air Canada
1
€805
Hong Kong-Brisbane
November 1, 2014
23 hours, 35 minutes there and 31 hours return
skyscanner.net
Garuda Indonesia
1
€813
Hong Kong-Calgary
November 1, 2014
41 hours, 25 minutes there and 21 hours, 30 minutes return
skyscanner.net
China Eastern & West Jet
2
€943
Mumbai-Brisbane
November 1, 2014
36 hours, 10 minutes there and 25 hours, 40 minutes return
skyscanner.net
Etihad
2
€781
Santiago-Melbourne
November 1, 2014
29 hours, 10 minutes and 31 hours, 50 minutes
skyscanner.net
Air India & Air Canada
2
€794
Source: all prices quoted on Oct. 20, 2014 on www.skyscanner.net and are for information purposes only. Prices are subject to change. Please consult your travel agent or favorite web site. Wear a windbreaker in the evenings even in summer in Calgary. Not advisable on a Brisbane summer evening.
Rent
Calgary's rents, like the city itself, are somewhere between those in Vancouver and those in Montreal; not nearly as cheap as Montreal, but less than Vancouver or Toronto. Calgary is not quite reasonable and not quite outrageous when it comes to the cost of rent. Brisbane is not nearly as cheap when it comes to rents as Adelaide. In fact, rents in Brisbane are very similar to those in Melbourne. When you have cities like Sydney with truly outrageous rents, however, Brisbane manages to escape the ridiculously high category as a far as apartment rents go.
| Apartment | Brisbane | Calgary |
| --- | --- | --- |
| 1 Bedroom, city centre | AUD$1,729 | CAD$1,434 |
| 1 Bedroom, outside city centre | AUD$1,157 | CAD$1,113 |
| 3 Bedrooms, city centre | AUD$3,113 | CAD$2,363 |
| 3 Bedrooms, outside city centre | AUD$1,875 | CAD$1,715 |
Source: www.numbeo.com prices quoted on Oct. 20, 2014.
Jobs and Employment
If Canada's unemployment rate only fell 0.2% from 7.0% in August to 6.8% in September of 2014, you should see Alberta's rate. It fell a whopping 0.5% down from 4.9% to 4.4% for September. Yes young folks, there's work near them thar hills. As in Calgary's booming economy is a place you can find work, depending as always, on your skills. In fact, the Conference Board of Canada is forecasting the city to lead Canada in GDP growth through 2016. It's not just the booming energy sector, it's finance, corporate headquarters, trade, technology, and, you betcha, construction is a big and thriving part of the local economy. There's a lot of well-to-do people and households looking to move on up in terms of square footage and neighbourhoods, even if house prices are not that cheap. And don't forget that while Hospitality and Hotels was only 2% of job postings in the year so far, they were up 69%, so if you're a skilled chef, for example, there is sure to be work for you in Calgary.
While Australia's unemployment rate edged up 0.1% to 6.1% in September, 2014, Queensland's rate is literally all over the map. In Brisbane's downtown area it is an almost non-existent 2.9% while in Brisbane's suburbs it is closer to 5.0%, a still very low rate. Out in other regions of Queensland, like Logan and Townsville the rate soars to up around 10.00%, a typical story in Oz of urban feast and rural famine – economically speaking of course. Youth unemployment in the state is a problem, especially if you lack a trade, but that is hardly unique to Queensland or Brisbane. Brisbane's economy like Calgary, does depend on the resource sector, and petroleum refining in particular, but is broadly diversified with information technology, financial services, an emerging biotech sector, and tourism of course. There's paper milling, metalworking, and stevedoring in the port, which is Australia's third major port in terms of the value of goods shipped through their facilities. An industrial area around the port and airport is attracting a growing mix of companies from around the Asia Pacific Rim. According to government statistics in Oz, some of the skills shortages in Queensland include:
Motorcycle mechanic: S or statewide shortages existed in 2013.
Metal machinist first class: S or statewide shortages existed in 2013.
Electricians (General): M or metropolitan area (as in Brisbane) employers unable to attract qualified electricians in 2013.
Air conditioning & refrigeration mechanics: S or statewide shortages in 2013.
Child care workers: S or statewide shortages in 2013.
Bricklayers: R meaning regional employers unable to find qualified bricklayers.
So with some of these stats in mind, here's a comparison of wages between the two cities:
| Brisbane, QLD job classifcation | median hourly wage |
| --- | --- |
| Retail Sales Assistant | AUD$19.17 |
| Carpenter | AUD$29.24 |
| Registered Nurse (RN) | AUD$30.03 |
| Medical Receptionist | AUD$21.00 |
| Dental Assistant | AUD$22.41 |
| Waiter/Waitress | AUD$15.26 |
| Receptionist | AUD$19.49 |
| Bartender | AUD$18.00 |

Source: Payscale.com

| Calgary, AB job classifcation | median hourly wage |
| --- | --- |
| Administrative Assistant | CAD$19.92 |
| Receptionist | CAD$15.52 |
| Office Administrator | CAD$19.76 |
| Office Manager | CAD$21.36 |
| Cashier | CAD$11.06 |
| Sales Associate | CAD$11.49 |
| Customer Service Representative | CAD$15.03 |
| Bartender | CAD$10.14 |

Source: www.payscale.com & www.livingin-canada.com
Taxes
Tax Revenues as a Percentage by GDP [Public Domain]
If you are working in Canada under International Experience Canada (IEC) unless you have lived in Canada for more than 6 months of the taxation year, which in Canada is the same as the calendar year, then you will file as a non-resident. If you have lived more than 6 months of the tax year in Canada then you may qualify to file as a resident. You should call the International Tax Services Office at 1 – 800 – 267 – 5177 from within Canada to see if your home country has a tax treaty with Canada which may affect your status in Canada when you file taxes. Use the link to find out how to call the Office from overseas. The international number to call from abroad is 001 – 613 – 952 – 3741. Go here to see the basic steps to file taxes in Canada, including getting all your T4 forms from any employer you worked for. Remember to include your basic personal amount, a non-refundable tax credit that essentially makes for first CAD$11,000 + income tax-free. You must adjust your basic personal amount by the amount of time you spent working in Canada in any tax year. For example, if you worked in Canada for 6 months of the tax year in question, then you can only claim half of the basic personal amount. Remember, all of this refers to income taxes. In the Provincial section below we also deal with federal and provincial sales taxes. Here's a guide to Canada's basic income tax rates:
Federal Income Taxes
15% on the first $43,953 of taxable income – remember that your first $11,195 is tax-free due to your basic personal amount.
22% of taxable income above $43,953 up to $87,907.
26% of taxable income above 87,907 up to 136,270.
29% of taxable income above 136,270.
Source: https://www.cra-arc.gc.ca/tx/ndvdls/fq/txrts-eng.html
Alberta Taxes
Alberta has no provincial sales tax. So the only sales tax is the federal GST at 5%. Alberta's income tax rates would make Steve Forbes proud. It's 10% of taxable income. Period. No income brackets. And remember the basic personal amount for federal income tax for low income earners, which means on your first $11,000 or so of income you pay no federal tax.  Alberta is tax friendly. Need we say more?
Australian Taxes
Remember to apply for your tax file number (TFN) so you can pay taxes in Australia. The sales tax is 10% and incorporated into the price of most goods and services. As a visitor on a working stay in Australia, your taxes will depend on whether the Australian Tax Office (ATO) classifies you as an Australian resident for tax purposes only or as a foreign resident. Essentially, you have to spend most if not all of the year in Australia and have a continuous work experience in a settled location. They will decide based on your specific situation. The Australian tax year runs from July 1 through June 30.
For the 2014-2015 tax year, the following tax brackets apply:
| taxable income (AUD) | Tax on this income (AUD) |
| --- | --- |
| $0 – $18,200 | Nil |
| $18,201 – $37,000 | 19c for each $1 over $18,200 |
| $37,001 – $80,000 | $3,752 + 3.5c for each $1 over $37,000 |
| $80,001 – $180,000 | $17,537 + 37c for each $1 over $80,000 |
| $180,001 and over | $54,547 + 45c for each $1 over $180,000 |
Transportation
As is to be expected for a city with a fair share of cowboys, real and pretend, Calgary's fare structure is fairly straightforward as far as public transit fare structures. That means it was real easy to get us up a little table of what you pay when riding the bus or LRT. Thank you kindly.
| Fare Types – Calgary Transit | Rates |
| --- | --- |
| Adult Cash Fare | CAD$3.00 |
| Youth Cash Fare (6 – 17 years of age) | CAD$2.00 |
| Adult & Youth single ticket fares | They're the same as cash fares, son. |
| Adult Day Pass | CAD$9.00 |
| Youth Day Pass | CAD$6.25 |
| Adult Monthly Pass | CAD$96.00 |
| Youth Monthly Pass | CAD$60.00 |
Source: https://www.calgarytransit.com/html/fares.html
Maybe it's the long muggy summers in Brisbane but they don't waste a lot of time with drop-down menus at their public transport website, like in Melbourne or Adelaide. They just give you some simple lists with some numbers depending on the zones you've travelled through. The thing is the lists are long, really long, because Translink, Brisbane's public transport system, covers most of South East Queensland. That means that the tables list a total of 23 zones you could travel through. There is an extensive rail network along with bus lines, as well as trams, and ferries to top it all off. And remember NightLink and CityGlider are not cheesy '80s bands, but rather late night bus and train services for those who would rather not drive. The fares depend on if you have a Go Card, a Go Card in off-peak times, or a single paper ticket for the backward folks who don't have a slick little card. We only use the first 6 zones for our own little table and, by the way, there's also the same long list for Concession fares. Go here for the full table in case our sample is insufficient for your aroused curiosity.
| Zones Travelled | Go Card | Go Card Off Peak | Singe Ticket |
| --- | --- | --- | --- |
| 1 | AUD$3.53 | AUD$2.83 | AUD$5.20 |
| 2 | AUD$4.14 | AUD$3.32 | AUD$6.10 |
| 3 | AUD$4.91 | AUD$3.93 | AUD$7.20 |
| 4 | AUD$5.52 | AUD$4.42 | AUD$8.10 |
| 5 | AUD$6.28 | AUD$5.03 | AUD$9.20 |
| 6 | AUD$7.05 | AUD$5.64 | AUD$10.30 |
Taxis and Cars
| taxi fares and car costs | Brisbane | Calgary |
| --- | --- | --- |
| Default price | AUD$3.00 | CAD$3.50 |
| Per km | AUD$3.50 | CAD$1.55 |
| Gas per litre | AUD$1.54 | CAD$1.19 |
| Volkswagen Golf 1.4 Trendline or equivalent | AUD$27,506 | CAD$22,888 |
Source: www.numbeo.com prices quoted October 23, 2014.
Climate
Not only are they in opposing hemispheres, but unlike the Melbourne and Vancouver comparison, Calgary and Brisbane have climates that are worlds apart. Calgary is classified as a humid continental or Dfb in the Köppen classification system, albeit at the dry end of Dfb. That means cold winters but because geographically, Calgary sits in a transition zone between the Praries and the Rocky mountains at an elevation of about 1,000 metres, it does not have a classic Prairie climate. Winters are in fact a little warmer in Calgary than, say, Regina, to say nothing of Winnipeg. Chinook winds bring relatively warm and dry air during winter, raising the temperature by 20 °C in a matter of hours, sometimes even by more. They can last up to a few days. Summer days can be warm, but summer nights are cool due to the elevation.
Brisbane is classified as humid subtropical, or Cfa in the Köppen system, with hot and humid summers and mild to warm winters. After a severe drought lasting most of the first decade of this century, Brisbane enacted water conservation measures resulting in Brisbane having one of the lowest water consumption levels per capita of any city in the developed world. In 2011, the drought broke with a severe rainstorm resulting in flooding in much of South Queensland, including Brisbane.  Water use restrictions were eased somewhat, but conservation is still very much part of the city's policy.
Month
Jan
feb
mar
apr
may
jun
jul
aug
sep
oct
nov
dec
Brisbane
(Avg Max/Min in C)
30/21
30/21
29/20
27/17
24/13
22/12
22/10
23/10
26/14
27/16
28/20
29/20
Calgary
(Avg Max/Min in C)
-1/-13
1/

-11

4/

-8

11/

-2

16/3
20/8
23/10
23/9
18/4
12/

-1

3/

-8

-1/

-13
Source: Environment Canada & Bureau of Meteorology
Alcohol
XXXX by Drlectin / Wikimedia Commons / CC BY-SA 3.0
In Australia, the state of New South Wales recently tightened up its alcohol laws after tragic incidents involving, what else, young men and booze in Sydney's "lively" King's Cross area. The state of Queensland is studying whether to implement NSW's tougher alcohol laws so the current laws may change at some point in the near future. While these changes are focused on tougher sentences where crimes are committed under the influence, they also affect closing times and so-called 'bottle-shop' or 'take-away' liquor premises. For now, Queensland's laws relating to alcohol can be summarized as follows:
Trading hours in Queensland, as they say in Australia, are normally from 10AM to 12PM with take-away liquor stores from 10AM to 10PM.
Some establishments, depending on their location, can apply for extended hours until 5AM, and prior to 10AM in certain circumstances.
For licensee's with permission to operate for extended hours, they must not allow new clients to enter after 3AM; this is the famous "lock-out" clause.
Premises declared high-risk by the Liquor & Gaming Commissioner must not use glass to serve liquids to their patrons or have glass containers in an area accessible to patrons. In other words, if you get served a beer in a plastic cup, it may be best to sip quickly, pay up, and leave quietly.
Did you know that you are not allowed to bring home-made wine to your wedding reception in Alberta? The Alberta Gaming & Liquor Commission helpfully answers vital questions like what to do with home brew at one of their webpages. Speaking of home brew, The Gaming and Liquor Act does permit an adult to make up to 460 litres of beer or wine in the adult's private residence. They don't say if that's an annual, monthly, or weekly figure. Assuming it's annual, that works out to about 8 litres of booze a week. Last call in Alberta is 2AM, although temporary expansion of serving hours is enacted in events like the Calgary Stampede. Alcohol and beer is available in the nearly 2,000 licensed liquor retailers across the province. While Canada's classic cocktail, the Bloody Caesar, was invented by bartender Walter Chell at the Calgary's Westin Hotel in 1969 and Mott's soon began producing Clamato juice (that's clam juice mixed with tomato juice basically), we've decided to feature two cocktail bars and focus on one in-house specialty cocktail in each establishment:
At the very same Westin Hotel, nowadays you can stop by the Liquid Lounge and enjoy a Green Tea Agave Mojito, made from: Cruzan rum, agave, mint, iced green tea, and lime 11.
At the Lychee Lounge in Brisbane, try the Miss Honey Rye, made from: Wild Turkey rye, grapefruit, cranberry, and honey. AUD$16.00
While the Mojito would seem to suit Brisbane's steamy summers (the drink was invented in Havana after all), and the Miss Honey Rye would certainly sit well on a crisp Calgary fall day, the wonderful thing about heading out for a cocktail nowadays is the only limit is the bartender's imagination. Everything goes when it comes to mixing a new drink, or working up an innovative variation of a classic cocktail. So when in Brisbane and Calgary be sure to check out these two great lounges.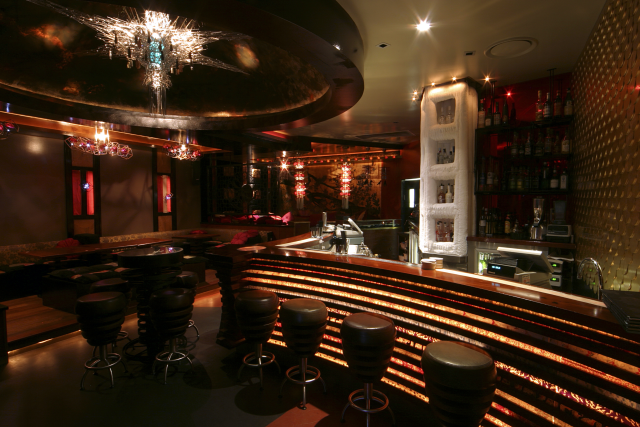 The Lychee Lounge is located at Shop 2, 94 Boundary St., West End, Brisbane, 4101
Groceries
You will more than likely need a car in Calgary to find the best supermarket for your cheap groceries although a trip to the corner store is always possible. In addition, to find 23 ways to save on groceries in Calgary. It includes gems like:
Don't go shopping when you're hungry.
Cook a lot and freeze: we assume they mean the food.
Keep your receipts, then enter into a spreadsheet.
Cut back on one-item trips to save gas.
Plan a monthly trip to stock up on staples.
Drink lots of water.
This site gives you helpful tips to save on groceries in Brisbane. For example:
Go to bakeries and scrounge the burnt bread they throw away. Cut off burnt top crust and you have a delicious free loaf.
Locate your nearest community garden and plunder veggies and fruit.
Grow them in your own backyard, assuming you have a backyard.
Buy cheap meats and use spices to make them edible.
Bake your own bread. Make your own beer. Make your own booze.
For those who don't have the time or energy for these fascinating little tips, here's our usual table comparing prices in the two cities:
| Product (Size) | Brisbane | Calgary |
| --- | --- | --- |
| Milk (1 litre) | AUD$1.54 | CAD$1.90 |
| White Bread (500g) | AUD$2.48 | CAD$2.94 |
| Local Cheese (1kg) | AUD$8.98 | CAD$10.44 |
| Eggs (12) | AUD$4.09 | CAD$3.47 |
| Chicken Breasts, boneless (1kg) | AUD$10.64 | CAD$14.38 |
| Potatoes (1kg) | AUD$3.11 | CAD$2.46 |
| Apples (1kg) | AUD$4.22 | CAD$3.61 |
| Tomatoes (1kg) | AUD$4.97 | CAD$4.07 |
| Pack of Cigarettes | AUD$20.00 | CAD$12.25 |
Source: www.numbeo.com
Phones
iPhone 5S by Kelvinsong / Wikimedia Commons / CC BY 3.0
You know what you need to stay in touch, and an iPhone 5c is good enough for most of us. We left the international calling rates out this time, seeing most of you will choose an international calling card instead.
city
company
model
data
monthly minutes
contract length
monthly bill
Brisbane
Telstra
iPhone 5s 16GB
1.5GB
AUD$700 calls
Unlimited SMS
24 months
AUD$70
Calgary
Telus
iPhone 5s 16GB
1GB
Unlimited nationwide calling
24 months
CAD$84
Time Zones
Time Zone World Map [Public Domain]
Because Brisbane is both down under and has warm to hot summers, and because most of European Sports Events like the Champions League and the Premier League take place during the northern fall, winter, and spring when it is warm to hot in Brisbane, we've decided to suggest some ways to refresh yourself as you try to stay awake, or wake up for the big event you've been waiting all week for. Calgary is as cold, or colder, than the coldest European locations, so our focus there will be how to stay warm and awake. Remember, Calgary is normally 6 hours behind London, and Brisbane is 10 hours ahead, although this can shift for a while in Calgary's case, moving into and out of Daylight Savings Time. Queensland does not currently use Daylight Savings Time.
| Event | Brisbane | Calgary |
| --- | --- | --- |
| Premier League (early start) | 9PM Take the train to Caboolture and the bus to Bribie Island. Watch the waves and see if your iPhone has a signal so you can watch the game. | 5AM Make coffee. Turn up the heating. |
| Premier League (3PM start) | 1AM Snuggle up in your sleeping bag under a conifer in Bribie National Park & hope you don't get fined for trespassing. | 9AM Having done your morning chores – waking up, making coffee, turning on the TV – turn up the heat. |
| Champions League | 5:45AM Open your eyes in bewilderment as the grey morning light clearly outlines the officer's boots on the sand in front of you. | 12:45PM Home-made brunch: Bloody Caesar, pancakes and bacon with lots of hot coffee. Make sure heat is turned up. |
| Six Nations (2 PM local start) | 12AM Having been released with only a fine, nurse your emotional wounds with a cold beer back in Brisbane. | 7AM Heat up left-over pancakes and coffee in the micro-wave. Make sure heat is up. |
| Heineken Cup (2PM local start) | 10:30 PM You have 90 minutes to closing, and the words 'Heineken Cup' keep flashing on the screen. Drink up. | 7AM Do it right this time: drive to Mickey D's and take out a breakfast at the pick-up window. Drive back home and turn up the heat. |
| Dawson's Creek reruns | You're alone with Foxtel, so you don't have to admit who from the show you really had a crush on. | Now that TVTropolis has been rebranded as DTour, you can watch Bizarre foods with Andrew Zimmem, instead of Dawson's Creek reruns. |
Source: worldclock & https://en.wikipedia.org/wiki/Dawson's_Creek
Immigration
Immigration Stamp [Public Domain]
Both Australia and Canada have programs for young people, usually between the ages of 18 and 35 (although this can vary a little in some cases) from countries around the world for which they have signed agreements with. In Australia you apply for a Working Holiday visa (subclass 417). Go here for more information. In Canada, the International Experience Canada is a similar program and available to young people from a variety of countries.
In Australia, the following countries are eligible for their working holiday visa:
| | | | |
| --- | --- | --- | --- |
| Belgium | Finland | Italy | Norway |
| Canada | France | Japan | Sweden |
| Cyprus | Germany | South Korea | Taiwan |
| Denmark | Hong Kong | Malta | United Kingdom |
| Estonia | Ireland | Netherlands | |
The visa, if applied for online, will cost you AUD$420 and is valid for 1 year. You will also need AUD$5,000 in personal funds and have health insurance and submit a clean police record.
In Canada the IEC working holiday program is valid for 24 months and costs CAD$150. You will need CAD$2,500 in personal funds, as well as health insurance, and submit to a police check. Here is a list of the countries with Canada has signed agreements with.
| Country | Age | Country | Age | Country | Age | Country | Age |
| --- | --- | --- | --- | --- | --- | --- | --- |
| Australlia | 18-30 | Estonia | 18-35 | South Korea | 18-30 | Slovakia | 18-35 |
| Austria | 18-30 | France | 18-35 | Latvia | 18-35 | Spain | 18-35 |
| Belgium | 18-30 | Germany | 18-35 | Lithuania | 18-35 | Sweden | 18-30 |
| Chile | 18-35 | Greece | 18-35 | Mexico | 18-29 | Switzerland | 18-35 |
| Costa Rica | 18-13 | Hong Kong | 18-30 | Netherlands | 18-30 | Taiwan | 18-35 |
| Croatia | 18-35 | Ireland | 18-35 | New Zealand | 18-35 | Ukraine | 18-35 |
| Czech Republic | 18-35 | Italy | 18-35 | Norway | 18-35 | United Kingdom | 18-30 |
| Denmark | 18-35 | Japan | 18-30 | Poland | 18-35 | | |
Note that each country has a particular quota of spaces available in any given year and you should check on your country's quota to see whether any spaces are left. Always apply as soon as possible to ensure you have a place. You may be able to apply for Permanent Residence depending on factors like work experience and education primarily although others like family ties may be taken into consideration. Another route is to find a job offer with a potential employer in Canada. You first must apply for a Labour Market Impact Assessment, and if your employer receives a positive assessment or LMIA, then you can apply for a work permit for up to 4 years.
In Australia the best route is through an employer sponsorship by means of a sponsor visa (457) which covers up to 2 years and leaves in fairly good shape to apply for permanent residence. For more information, consult the official government websites in both countries.
If you guess wrong which site is for which country, you may be off to a rough start. But good luck! And we hope this article was useful, entertaining, and only slightly silly. And please, vote! Just a click, that's all it takes.
Vote Now