Express Entry Points – How Low Will It Go?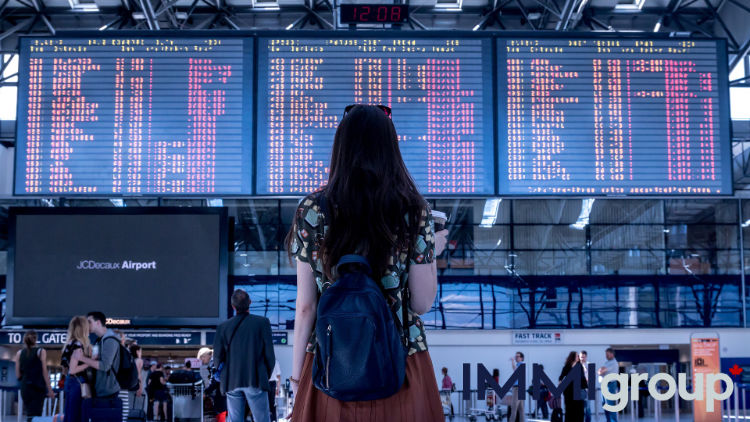 All Time Low Cut Off Score of 75 points!!!

Since the launch of Immigration, Refugees and Citizenship Canada's Express Entry system in January, 2015 there have been over 170 selection draws and hundreds of thousands of candidates invited to apply for permanent residence.
The first selection draw saw 779 invites with the lowest selected score being 886 points. This created a lot of concern as most of the candidates in the pool did not have a valid job offer. The following draws reinforced these fears as every candidate selected had valid a job offer.
However, there was great news for candidates in the Express Entry pool when the points awarded for job offers dropped, meaning that all candidates without job offers (which are hard to get!) now have relatively higher scores.
More great news: Since Express Entry began, the lowest selected score has dropped drastically:
And then the pandemic happened and there appeared to be even more great news, as scores began to fall again and ITAs began to jump:
However, the data is deceiving. The ITAs issued during the first three plus months of the lockdown were only for those candidates already in Canada (CEC and PNP canadidates). 
Theres lots of good news, though. As of July 2020, ITAs were being sent out to FSW and FST candidates again. Then, there was the massive CEC draw in February 2021, presumably eliminating most CEC candidates in the pool. That means that FSW and FST candidates are competing against fewer CEC candidates in the draws in later Winter and early Spring 2021.
Still, the majority of candidates who remain in the pool have scores ranging over 350 points. When the score dropped to the low 400s we predicted the lowest score selected in each draw to fall less dramatically as there were thousands of candidates in this score range. That's what happened for a while when the cutoff score was hovering in the 440s for the most part. However, things have changed.
After initially hovering in the 440s, and even dropping into the 430s in early 2019, the scores were consistently in the 450s and the 460s throughout much of 2019. Then, in late 2019, they rose into the 470s. (Cut-off scores lower than 470 during the pandemic were only for CEC and PNP candidates.) That's because there are more candidates in the pool than ever before and enough of them have scores in the 460s or higher to keep the cutoff from dropping any lower.
75 Points?!?! Is that Possible? – FST and CEC Draws
On February 13, 2021 Draw 176 had an unbelievably low 75 points. But we should be careful. Draw 176 was for Canadian Experience Class only. That means qualifying work experience in Canada. And the other draws lower than the 440s have all beenf or the Federal Skilled Trades (FST) program only.
The points threshold is lower for the FST to allow badly needed tradespeople to immigrate to Canada. The threshold of around 200-350 points is determined by IRCC staff looking at the pool and seeing there were a number of tradespeople in the pool with scores between 200 and 400 points. These tradespeople were likely deemed to have enough skills to function in Canada.
As for this CEC draw, our prediction is that this is a unique event, meant to give the chance of those with temporary status stuck in Canada during the pandemic to become permanent residents. It's probably pretty unlikely this will ever happen again, though we'll know as soon as there is another draw.
Cutoffs Remain High
Worse news is the number of applicants currently in the pool with at least 478 points (the cutoff of the latest draw): there are nearly 20,000. (That's over 6 regular draws worth). There are over 41,000 applicants in the pool with at least 400 points, which means it's extremely unlikely the cutoff score will drop down to 400 points in the next couple of years.
Check the current state of the Express Entry Pool
There are options to update and increase your Express Entry score. If you have a foreign education credential you can have your credential assessed and equivalated to the Canadian level. Your spouse or common-law partner may also gain you additional points on their age, language proficiency, education and Canadian work experience.
Also, make sure your profile is current! You will need to set up a new profile if you are not Invited to Apply within one year.
Draws in 2021
Draw
Number of invitations issued
CRS score of lowest-ranked candidate invited
#176 – February 13, 2021
27,332
(all time high
many times over)
75 points
(

CEC only




lowest cut off all time

)
#175 – February 10, 2021
654
720 points(

PNP only

)
#174 – January 21, 2021
4626
454 points
(

lowest cutt off in a draw open to all since April

)
#173 – January 20, 2021
374
741
(

PNP only

)
#172 – January 7, 2021
4750
461 points
#171 – January 6, 2021
250
813 points
(

PNP only

)
For all historical draws, click here.
Updated for 2021
Why Haven't I Received an ITA During the Pandemic? The Draw Cut-Offs are So Low
How has COVID-19 changed immigrating to Canada? Can you still immigrate through Express Entry (EE), IRCC's principal online portal for skilled workers to come to Canada?
Most importantly, if you have an EE profile, why haven't you received your ITA yet?
Interestingly enough, while Canada's borders remain closed to all but Canadian citizens and permanent residents, certain essential temporary workers, some students and other people until July 31 and perhaps further, Express Entry continues to have draws and the number of ITAs has increased:
2020 has seen more ITAs than the previous 5 years. 49,900 ITAs were issued in the first 6 months of 2020.
A major change in the composition of the Express Entry draws is that they have focused on Canadian Experience Class (CEC) and Provincial Nominee Programs (PNP) – i.e. applicants who are mostly already in Canada.
This means that unless you have a provincial nomination, your application as a Federal Skilled Worker (FSW) or Federal Skilled Trades (FST) applicant is on hold as far as participating in Express Entry draws.
Let's review CEC, PNP, FSW, and FST to clarify what type of foreign workers Canada is selecting to become permanent residents:
To qualify you must:
Have at least 1 year of skilled work experience (NOC 0, A, or B) in Canada in the last 3 years;
Have worked legally on a valid work permit;
Have required language skills in English and/or French (go here);
Self-employed work does NOT count;
Work done while a full-time student does NOT count.
Have at least 1 year of skilled work experience (NOC 0, A, or B) in the last 10 years;
You can accumulate the experience over 2 years with a part-time job;
Some type of work as a student qualifies if the work was: paid, continuous with no gaps, meets all the other requirements of FSW.
Have a minimum score equivalent in an approved language test (like IELTS or CELPIP) of CLB 7 within the last 2 years;
Have a degree, diploma, or certificate from a Canadian secondary school or post-secondary school or the foreign equivalent with an ECA (Educational Credential Assessment);
Have proof of funds to settle in Canada (go here).
Have at least 2 years of experience in a skilled trade within the last 5 years;
Have a minimum score equivalent to CLB 5 in speaking and listening and CLB 4 in reading and writing in an approved language test like IELTS or CELPIP in the last 2 years;
Meet the job requirements for your trade as listed in the equivalent NOC occupational descriptions (go here to see NOC occupational information) for the following NOC Major Groups: 72, 73, 82, & 92 and the following NOC Minor Groups: 632 & 633;
Have a valid, full-time job offer of at least 1 year.
There are no educational requirements but any diploma, degree, or certificate from Canada or its ECA-assessed equivalent from abroad will help your points total and increase the possibility that you'll receive an ITA (invitation to apply).
Have proof of sufficient funds to settle in Canada – go here for more information.
These are provincially-based programs that select workers through Express Entry to come to Canada and live and work in the specific province that nominates you. They target skilled and trades workers as well as business people and students. Each province's PNP differs slightly while Quebec has its own immigration policies and does not use the PNP system to nominate workers.
You can also apply to a PNP through the paper-based process which does NOT use Express Entry as Express Entry is an online portal that accepts online applications only.
If you apply online through Express Entry, then there are 2 ways to proceed:
Contact a province or territory of your choosing and apply under an Express Entry stream (FSW, FST, or CEC). If the province/territory agrees to nominate you, then you create (or update if you already have a profile) your Express Entry profile.
OR you create an Express Entry profile directly and indicate the provinces or territories you're interested in receiving a nomination from. You'll receive a notification of interest in your EE account and you then apply to that province/territory's Express Entry stream. If you are nominated, you'll then receive an offer of nomination in your Express Entry account which you must accept electronically.
You must meet the program requirements for the stream you are applying under (FSW, FST, or CEC).
Because IRCC is focusing on PNP candidates and CEC applicants during the pandemic, you may wish to try and obtain a provincial or territorial nomination rather than wait for FSW and FST applications to be included again in Express Entry draws again – which will likely only happen when the border re-opens. Go here and scroll to the bottom of the page to see a list of provincial government websites where you can get more information on their respective PNPs.
Alberta has had around 11 Alberta Express Entry draws this year.
BC has reportedly continued to have weekly draws although some occupations have been de-listed because of COVID-related business closures.
Manitoba has had 12 Express Entry draws this year with 7 occurring during the travel restrictions.
Nova Scotia has had 2 what are called Labour Market Priority draws focusing on bilingual (French and English proficiency) and nursing candidates.
Ontario has had 8 draws during the travel restrictions with various draws focusing on areas like: Human Capital Priorities draws, Tech draws, French-speaking skilled workers draws, and Skilled Trades draws.
Prince Edward Island's draws have targeted healthcare and trucking occupations.
Saskatchewan has held 5 Express Entry draws so far this year.
So go get that nomination.
PNP Draw Points Cut-Offs
Some of the PNP streams for the provinces of Ontario, Alberta and Manitoba use the same scoring system as Express Entry. Here are the cut-offs for 2021:
PNP Invitations
British Columbia PNP Points Cut-Offs
British Columbia uses its own scoring system:
British Columbia PNP Notifiations
BC Entrepreneur PNP Points Cut-Offs
BC Entrepreneur PNP Notifications
Saskatchewan Immigrant Nominee Program Points Cut-Offs
Saskatchewan uses its own scoring system?
Saskatchewan Immigrant Nominee Program Notifications
If you would like information about other PNPs not listed here, please let us know by emailing us or posting in our forum.