Iranian Immigration to Canada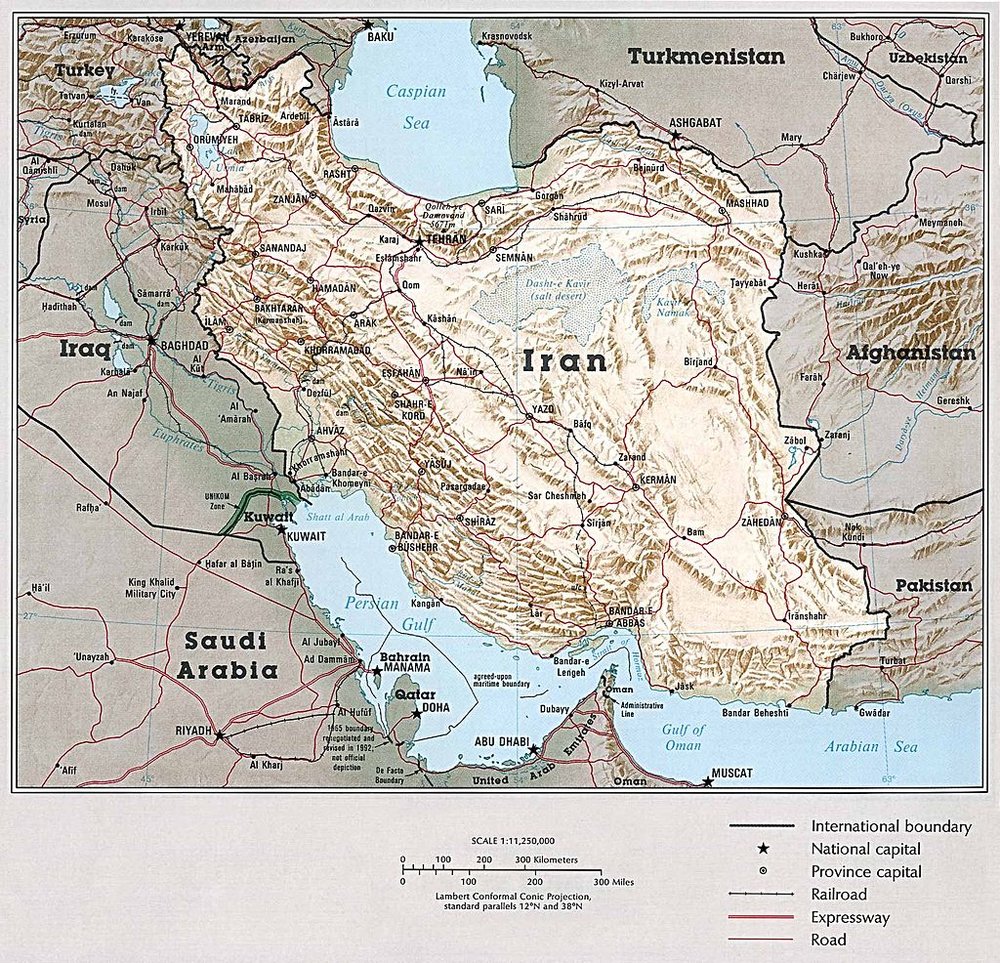 Blogger Farshid Motahari reported in March, 2011, "there is almost no time when people get together in Tehran that migration to Canada is not discussed."

By Hansueli Krapf This file was uploaded with Commonist. [CC-BY-SA-3.0], via Wikimedia Commons
The uncertain political situation in Iran has led many Iranians to consider immigrating to Canada as a means to find a more stable and prosperous residence for themselves and their families.  As a result, blogger Farshid Motahari reported in March, 2011, "there is almost no time when people get together in Tehran that migration to Canada is not discussed."  Unfortunately, as a result of the international situation, several complicating factors exist: first, the Visa and Immigration Section of the Embassy of Canada in Tehran was closed as of April, 2012.  Second, sanctions now make it very difficult for those wishing to become an immigrant under the "investor" category. Further, the Immigration and Refugee Protection Act (IRPA) bars anyone "linked to the Iranian Revolutionary Guard" from immigrating to Canada.  This has led to what Immigration Minister Jason Kenney describes as a very rigorous screening of immigrant applications.  The decision to place Iran on the Canadian list of state sponsors of terrorism will make immigration yet more difficult. Despite the good intentions of the program, IRCC News recently reported that some future Canadians with no ties to either the Iranian regime or any terrorist organization have been rejected because their employment history included positions at companies sanctioned due to their links with the Iranian government.  Unfortunately, for Iranian professionals, avoiding such firms is almost impossible, as the government and Revolutionary Guard have major stakes in almost every major Iranian firm. If one is able to avoid these pitfalls, it is important to understand the several categories of immigration available.
The skilled worker/professional category is reserved for those meeting "certain education and work experience requirements [who] want to settle and work in Canada (outside of Quebec.)"  (The standards for immigration into Quebec are different from those of Canada as a whole, as Quebec sets much of its own immigration policy.)  Applicants under this category must have either a valid offer of arranged employment or be an international student enrolled in a PhD program.  Once these minimum requirements are met, six selection factors are applied, including, testing the immigrant's education, English/French language skills, work experience, age, whether employment in Canada has been arranged, and the immigrant's adaptability. Each of these criteria involves the awarding of points, reflecting the immigration policy chosen by the nation.  For instance, a person under 16 receives 0 points on the age scale; however, every year until they reach 21 they accumulate an additional two points (in other words, a 17 year old receives 2 points, an 18 year old 4, and so on.)  Persons between the age of 21 and 49 receive 10 points; at 50, the process reverses, and one loses two points for each year of age, until, at the age of 54, a person receives no points for age once again.
Business immigration status seems reserved mainly for very wealthy persons.  Three subcategories exist, of "investors," "entrepreneurs," and "self-employed people."  An investor must be able to make an investment of C$800,000 and show a net worth of C$1.6 million (which must have been obtained legally.) Unfortunately for investors, sanctions enacted in November, 2011, have made that vehicle for immigration much more difficult.  It is almost impossible for Iranians to transfer money to Canada now, as they are unable to open bank accounts.  This is almost self-defeating for Canada, as Iranians had been the second-biggest category of immigrant investors.  Self-employed people are limited to farmers, athletes, artists and cultural contributors.  The entrepreneur category has been temporarily suspended since July 1, 2011.
Provincial nominees must be nominated by a Canadian province or territory on criteria that differ between each.  These nominees are expected to "have the skills, education and work experience needed to make an immediate economic contribution to the province or territory that nominates them."
Similarly, the "Quebec-selected skilled workers and business people" category allows the Quebec government to select immigrants to work in that province.
The Canadian experience class permits people who have recent Canadian work experience to apply to settle and work in Canada (outside of Quebec.)
Additional categories are available for family sponsorship (where one has a family member already in Quebec) and adoption of an international child.
The final class, refugees, is available to those whose removal from Canada would "subject them to a danger of torture, a risk to their life or a risk of cruel and unusual treatment or punishment."  Citizenship and Immigration Canada relies upon the United Nations High Commissioner for Refugees, as well as other referral organizations and private sponsorship groups, to identify and refer refugees for resettlement in Canada. The bottom line is that those wishing to emigrate from Iran to Canada will need persistence, dedication – and some luck.
While not impossible, immigration to Canada can be very difficult and time-consuming.
This article was commissioned by George Laczko.