Saskatchewan Wants You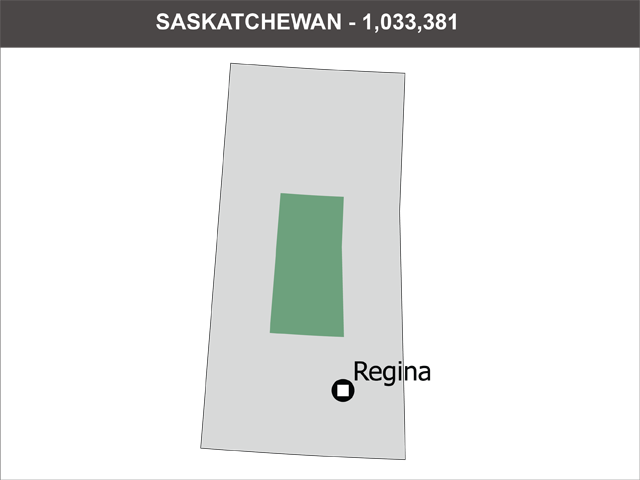 The Saskatchewan Immigrant Nominee Program, or SINP, has a new Express Entry Sub-Category which provides a quicker way to apply for Permanent Residence in Saskatchewan. It can mean being awarded a permanent resident visa after about 6 months processing time. After first completing and submitting an online profile at CIC's Express Entry you then apply to the SINP for a nomination under the Express Entry Sub-Category.
You must be eligible for one of the following immigration programs that Express Entry manages. Remember, Express Entry is an online electronic management system and not a new immigration program. The programs it manages are:
You must be accepted into an Express Entry Pool from which the SINP can then nominate you. But first, once you are accepted into an Express Entry Pool, you must apply to the SINP under the Express Entry Skilled Worker Sub-Category. The SINP will review your online application and assess your likelihood of economically adapting to life in Saskatchewan as well as your intent to settle and live in the province.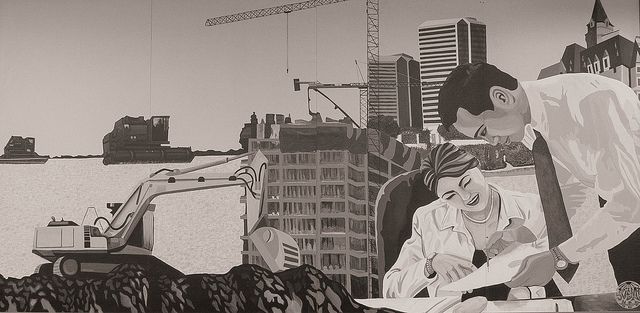 Saskatchewan Works Hard mural by Mark Welsh / Flickr / CC BY 2.0
You must score at least 60 out of a possible 100 points on the SINP point assessment grid.
| AsSessment Factor | Points |
| --- | --- |
| Education and Training | 23 |
| Work Experience | 15 |
| Language Ability | 20 |
| Age | 12 |
| Connection to Saskatchewan | 30 |
| Total possible points | 100 |
| Minimum necessary points | 60 |
Your work experience should be in NOC 0, A, or B: corresponding to Management, Professional, or Skilled jobs. For more information on what types of jobs are in-demand in Saskatchewan, go here. Your language abilities must be proven by a test result from IELTS, CELPIP, or TEF. You should have job-ready English or French which means a minimum language test score equivalent to CLB 5. You must have completed at least 1 year of post-secondary education or training and have been awarded a degree, diploma, or certificate. Your educational credentials will have to be assessed by an ECA.
Before submitting your online application to SINP, be sure to have all the required documentation and to have filled out all the applicable forms.
Once the SINP nominates you by entering your nomination information into your Express Entry profile – if you meet the necessary requirements and qualify – you have 30 days to accept the nomination. The additional 600 points that a nomination from the SINP gives you should ensure that you receive an invitation to apply for Permanent Residency from CIC. Once you receive the invitation you have 60 days to submit your Permanent Residency application.
You will be subject to reviews by CIC of your credentials before they issue you your permanent resident visa. They will review your
Health profile,
Security profile,
Criminal profile.
You are NOT eligible to apply for nomination to the SINP if:
You were NOT accepted into the Express Entry Pool,
You are claiming refugee status from the Government of Canada.
You may not be eligible to apply for nomination to the SINP if:
You failed to submit any documentation requested by the SINP;
You failed to establish a genuine intent to live and settle in Saskatchewan,
You and/or your representative misrepresented you during your application process.
Saskatchewan has one of the more dynamic economies in Canada at the current time and they need skilled workers to join the labour force especially in high-priority areas of the provincial economy. The SINP Express Entry Sub-Category for Skilled Workers is a great path to residency in one of Canada's best performing provinces. If you feel you have the skills Saskatchewan is looking for, now is the time to apply.