Top 10 Other Places to Move to in Canada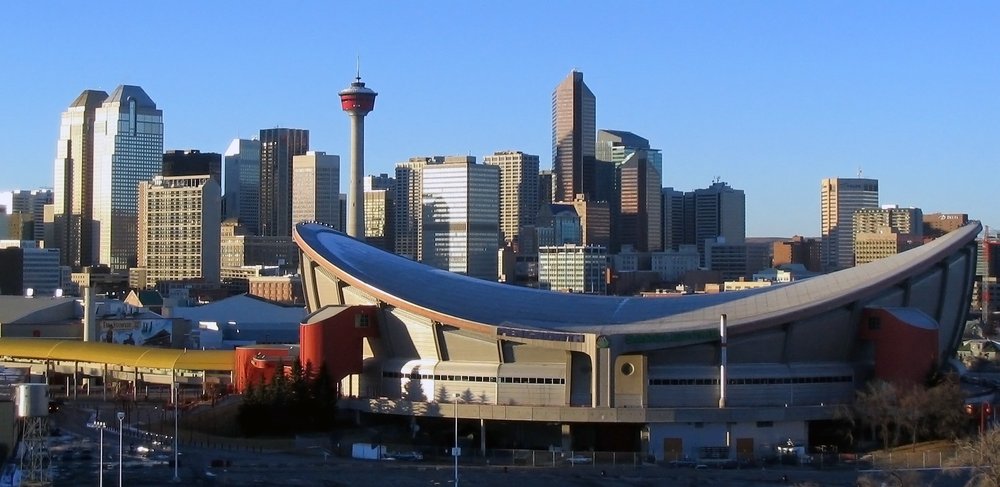 Last Updated on May 10, 2022 by Allard John Keeley
Every immigrant knows about Toronto, Montreal and Vancouver. But where else can you go turn if you want a slower pace of life, quicker access to greenery, and maybe a little less competition for jobs and space? Here are some other suggestions:
1. Calgary
Pengrowth Saddledome, Calgary [Public Domain]
Yeah, that's right, Cowtown. Its population is exploding, its economy is hot, and it just elected an exciting, young and progressive Muslim mayor. With the mountains just on the outskirts of town, hiking, skiing, and abundant wildlife are just a quick drive away. Plus the Rockies are one of Canada's most iconic natural features – in some parts of town you can see them out your window.
Learn about the Alberta Provincial Nominee Program
2. Halifax
Purdy's Wharf, Halifax by Saffron Blaze / Wikimedia Commons / CC BY-SA 3.0
By far the biggest and most cosmopolitan city east of Quebec, Halifax combines urban amenities and tolerance with clean air and easy access to the ocean. Sure, it's the frigid North Atlantic, but plenty of people manage to surf and have fun.
Learn about the Nova Scotia Provincial Nominee Program
3. Ottawa
Ottawa [Public Domain]
Unsurprisingly, Canada's capital is a large, clean and friendly place with plenty of services for new Canadians. With large existing African and Asian populations, Ottawa has the biggest city feel of any of the towns on this list. During the day at least: Ottawa is notoriously quiet at night.
Learn about the Ontario Provincial Nominee Program
4. Gatineau
Gainteau sunset by Adam2288 / Wikimedia Commons / CC BY-SA 3.0
Like the prospect of living close to the nation's capital, but would prefer the enhanced social services and alternative cultural climate of Quebec? Try the city clinging to the north shore of the Ottawa River, Gatineau, home to many of the Capital Region's museum's and attractions, and to a large and diverse population of immigrants, especially French-speaking immigrants. Real estate and rents are much cheaper in Gatineau, although provincial taxes are higher.
Learn about immigrating to Quebec
5. Edmonton
Edmonton by Darren Kirby / Wikimedia Commons / CC BY-SA 3.0
Just a stone's throw from the money factory that is the Northern Alberta oil patch, Edmonton is growing up fast. Far more diverse than it was even two decades ago, jobs are plentiful and wages are high. Edmonton has large and growing South Asian and Filipino communities.
Learn about the Alberta Provincial Nominee Program
6. Steinbach, Manitoba
Steinbach by KrazyTea / Wikimedia Commons / CC BY-SA 3.0
Subject of a recent feel-good video on the Globe and Mail's website, this small town an hour from Winnipeg is solving its labour shortage with an aggressive immigrant recruitment program. With orientation and language programs and wide a community-wide initiative to welcome newcomers, Steinbach is the friendliest prairie town that you can imagine.
Learn about the Manitoba Provincial Nominee Program
7. Guelph, Ontario
Family Statue, Guelph by Tudor Costache / Wikimedia Commons / CC BY-SA 3.0
A small, beautiful, granola-crunching agriculture center just northwest of Toronto, Guelph is sleepy but cooperative, and its proximity to the big city and the opportunities of the Golden Horseshoe gives it a real edge in convenience.
Learn about the Ontario Provincial Nominee Program
8. Winnipeg
Canadian Museum of Human Rights by Ccyyrree / Wikimedia Commons / Public Domain
The biggest city between Toronto and Calgary, the Gateway to the West, the Chicago of the North, Winnipeg may have failed to deliver on its early potential, but it's still a great city with a history of progressive politics. Winnipeg has become host to a large number of Filipino immigrants in the last few decades, so it would be an especially welcoming choice for settlers from that Southeast Asian country.
Learn about the Manitoba Provincial Nominee Program
9. Saskatoon
Saskatoon by Drm310 / Wikimedia Commons / CC BY-SA 3.0
The Paris of the Prairies! Saskatoon is enjoying the fruits of a natural gas boom and is growing far more rapidly than most Canadian cities its size. Like many Western boom cities, there's a labour shortage, but unlike larger cities like Calgary and Alberta, Saskatoon retains its small city charm (and small city real estate prices).
Learn about the Saskatchewan Provincial Nominee Program
10. St. John's
St. John's [Public Domain]
Yes, it's isolated, but St. John's is an exciting, friendly boomtown buoyed by a variety of natural resource developments. Newfoundland's eccentric and rugged charms endure, but a commitment to higher education (university tuition is the second-lowest in Canada after Quebec) and an exciting new entrepreneurial spirit are rapidly bringing the city up-to-date. Come for the fresh seafood, stay for the job – just watch out for the fog.
Learn about the Newfoundland and Labrador Provincial Nominee Program
Best and Worst Places to Live in Canada
This article was commissed by George Laczko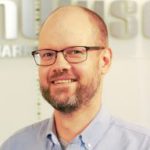 Riley Haas has been a leading expert since 2011 on immigration matters, with hundreds of publications online. Published author of three books about political philosophy, the Beatles and the Toronto Maple Leafs, respectively. BA from Bishop's University, MA from McMaster University. You follow Riley on Substack https://rileyhaas.substack.com.