Top American Malls Within Driving Distance of Montreal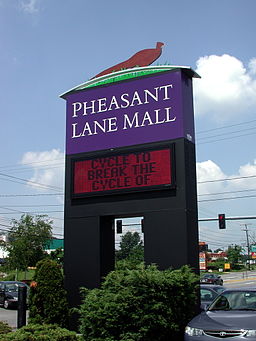 Top Ten American Malls within driving distance of Montreal
If you're fortunate enough to call Montreal home it's no secret this city in the province of Quebec has plenty of exciting Malls to keep you busy. Nonetheless your weekend starts tomorrow and you want a different venue. You're determined to head for the border. More importantly you're determined to shop. We've comprised a list of the top ten American Malls near Montreal to help you succeed on both fronts.
Essex Experience, Vermont
This mall is home to a wide variety factory outlets. Once you've built up an appetite from so much shopping be sure to take full advantage of the premium dining. The main attraction of Essex is a featured state-of-the-art stadium seating movie theatre. This makes it a great choice for shoppers that also need to keep their family entertained. The Essex Outlet Mall is a mere 1.5 hour drive from Montreal. You can shop, eat, take in a movie and still be back home in time for dinner. Essex is located at 21 Essex Way, Essex Junction, VT (802)878-2851.
28 outlets
Open 10-8 (10-6 on Sundays)
Crossgates Mall, New York State
by Matt H. Wade / Wikimedia Commons / CC BY-SA 3.0
Welcome to the second largest mall in Upstate New York. Get the full experience of gourmet American food at the featured Dave and Busters of CROSSGATES. And how many malls have a comedy club? After whetting your appetite with fun and dining, embrace 2 floors and 250 shops to begin a spending frenzy. Driving to CROSSGATES will take you approximately 3 hours. 1 Crossgate Mall Road, Albany, NY (518)869-9565.
Approximately 200 shops, restaurants and attractions
Open 10-9:30 (11-6 on Sundays)
Colonie Centre, New York State
by Matt H. Wade / Wikimedia Commons / CC BY-SA 3.0
This is the place to go when all you want is a large size shopping center without the frills. With the exception of the holiday season, you will find the stores are rarely overrun with too many consumers. The local residents and store attendants have been noted as being genuinely friendly when compared to the typical New Yorker stereotype. So if someone smiles it's ok to smile back. The 3 to 4 hour drive (depending on traffic) will be worth the trip. 131 Colonie Ctr, Albany, NY (518)459-9020.
University Mall, Vermont
Representing the largest Mall in Vermont, University Mall has all the Major Retail chains coupled with unique and intriguing independent vendors. It is located just a few short minutes from Church Street Marketplace where you can take a well-deserved rest, drink gourmet coffee and continue shopping. You can expect to arrive in Vermont in a little less than 2 hours. 155 Dorset St, South Burlington, VT (802)863-1066.
Pheasant Lane Mall, New Hampshire

by Justras Signs [Public Domain]
Close proximity to the border and no sales tax is by far the primary reason why many Canadians frequent the largest Mall in New Hampshire. Pheasant Lane features over 140 stores and kiosk. Hence one stop shopping would be an understatement. The drive is a little longer than going to the aforementioned Vermont. However the potential sales tax savings should motivate you. 310 Daniel Webster Hwy, Nashua, NH. (603)888-0005.
4.5 hour drive
140 shops
Open 10-9 (11-6 on Sundays)
The Maine Mall, Maine (obviously)
This is the largest shopping center in northern New England. You will not find New York- or Boston-style high fashion stores at this mall. Quite frankly that's exactly how the people of Maine like it. That being said you will not be disappointed with the selection of retailers. The outstanding feature of this mall is the community spirit it engenders. This becomes evident by opening their doors early to encourage patrons to take up brisk walking and jogging, free health checks and dance marathons. The drive will be a bit of a stretch from Montreal so enjoy the scenery while you're on your way to the most down to earth shopping center across the border. 364 Maine Mall Rd, South Portland, ME 04106 (207)774-0303.
5 hour drive
Over 140 shops
Open 10-9
Stuyvesant Plaza, New York State
Stuyvesant has one of the best reputations for offering a wide variety of specialty items, if you're crossing the border for authentic fur and fine jewelry this is the place to be. Many shoppers find the prices moderate compared to most high-end boutique locations. 1475 Western Ave, Albany, NY 12203 (518)482-8986.
3.5 hour drive
65 shops
Open 10-9
Church Street Marketplace, Vermont
by Beyond My Ken / Wikimedia Commons / CC BY-SA 4.0
This shopping center is the heart of Burlington Vermont. From the brick lined streets reminiscent of Europe to the bubbly outdoor restaurant areas. Church Street is where everything happens. Your everyday retail stores are surrounded by tourist shops and food carts. It provides a unique venue for live entertainment featuring weekly plays and classical music. With good reason this place is a must see. 2 Church St, Burlington, VT 05401 (802)863-1648.
Less than a 2 hour drive
Approximately 85 shops
Open 10-7 (individual store hours vary)
Clifton Park Centre, New York State
Getting the best of both worlds is the theme for this Mall. It features an outdoor strip mall and indoor shopping center by design. The trendy layout provides practical options of shopping inside during the cold winter months or virtually outside to enjoy the fresh air during summer. The five storey Hilton Hotel overlooking the Mall is an added plus. Especially in the case of those choosing to take advantage of the full 48 exemption for Canadian tourists. 22 Clifton County Rd, Clifton Park, NY 12065 (518)371-7010.
3 hour drive
40 stores
Open 10-9
Champlain Centre North, New York State
by Frederic [Public Domain]
This mall is a great option if you just want to cross the border for conservative shopping and a little entertainment without putting a stretch on your budget. The relatively short one hour drive from Montreal, good variety of stores carrying the essentials and a movie theatre makes Champlain Centre a very practical choice.
Approximately 60 shops
Open 9:30-9
We will close with this final suggestion. As you decide which location is the best to embark upon, try to match your personality and flavor with the features of the mall. Remember you can now bring back $800.00 worth of goods from the United States duty free, if you stay long enough, so happy spending and safe travels.