Tracking the Status of Your Immigration Application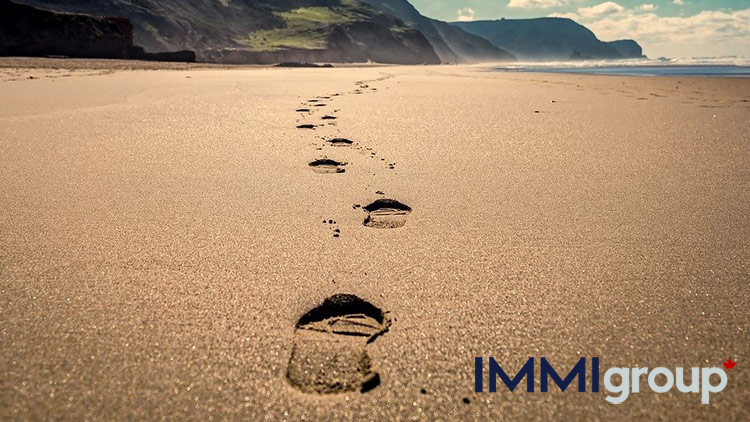 If you haven't already, you should now set up your IRCC Secure Account which will allow you to track the application. 
Please note that it is the Principal Applicant who must use their IRCC account (GC Key) to track their application. 
It is important to remember that the principal applicant can link their paper application to their GC Key account to track the application status, as we have explained in a previous article here.
Let's review what to do to link to your mailed paper sponsorship application once you've set up your IRCC account.
Remember to have something like a printed sheet with exactly the same information you used when you opened the online account to avoid any inconsistencies.
Sign in to your GC Key account.
Open the menu "What would you like to do today?"
Click on the option: "Link application to this account."
Enter exactly the same information that you entered when you opened your online account. If you updated any information since opening your online account, enter the latest information.
Tip: Check out Immigroup's Your Guide to Application Processing Times – Get this month's timelines and see the historical trends.
You get 5 opportunities to try and link your account. If unsuccessful (the system will say there is no match) after 5 tries, you'll be locked out of your account for 24 hours. Don't worry, just wait at least 24 hours and then try again.
Here are some reasons why the system might say there is no match:
Your paper application has not been uploaded to the system yet. If you mail your application (as opposed to using a courier) it will generally take longer to arrive at a Central Processing Centre to be uploaded. You may have to wait a few weeks before linking it to your online account.
You chose the wrong category. In this case either you chose Family class instead of Spouse or Common-law partner in Canada class or vice versa, depending on the class you actually applied under when you submitted your application. Make sure you choose the same class when you try to link your application to your online account.
As we stated your information must match your application exactly. Even the spacing and commas in names, for example, must be identical. That means you should have a copy of all your forms and supporting documents (you should always do this) and have them handy when you link your application to your account. For example, enter your name and location of birth exactly as you have it in your passport.
Once you (the principal applicant) have successfully linked your application to your online account you can then do the following:
Sign in and obtain your detailed account status in real time.
Get alerts and messages by email and in your online account rather than by mail, the latter which is far slower needless to say.
(The sponsor can use the Online Tool found here, to track the application.)
IMPORTANT: If you have appointed a representative, do NOT link your application to your personal IRCC account. They will do that.
Frustrated?
Let us take over and solve this problem.
Check out Immigroup's Find My Application Service. 
However, there is also another way to check on your application's status as we cover in a previous article here. It involves the IRCC's electronic data processing system called Global Case Management System or GCMS.
GCMS is a single integrated system that processes applications from both abroad and in Canada. It's the system used by immigration officials to store and then bring up your case file and process it.
The trick is to file what is called An Access to Information and Personal Information Request. Here's how to do that.
The sponsor has to file the request because it must be filed by a Canadian citizen or Permanent Resident of Canada.
Completing the Access to Information Request Form
Go here for the Access to Information form. Print it and fill it out.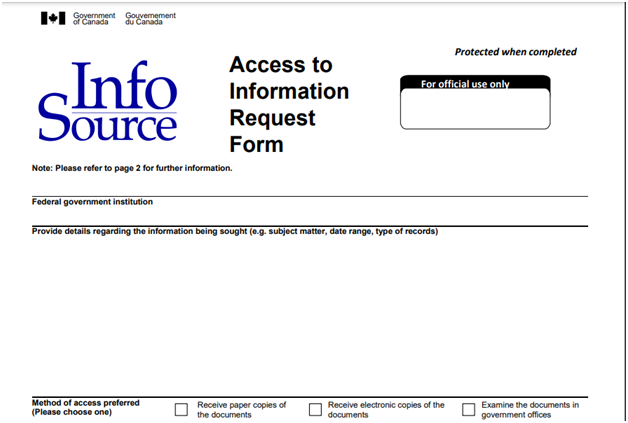 Write the following information:
The Federal Government Institution is IRCC.
Next, in the details section, provide the application number (or similar identifying number, such as your UCI, you received from IRCC when they acknowledged receipt of your application package) as well as the names of the principal applicant and the sponsor and any other information that will help officials locate your file. Remember to give your case information as closely as you can to how the information was presented in your application.
Next choose which method you want to receive the information. We recommend the electronic copies of the documents as this will be faster.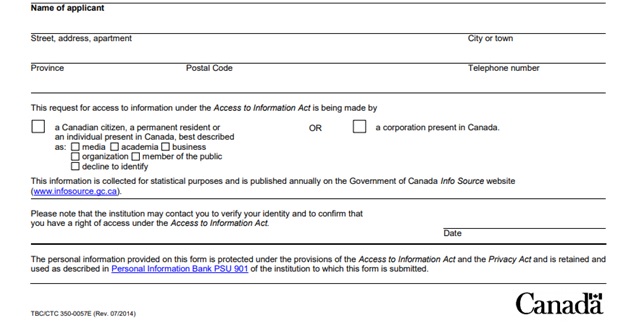 Finally, give your personal information and date the form.
Proving Your Right to Apply for an Access to Information Request
You will also have to provide a copy of your Canadian passport or Permanent Resident card.
If you are using a representative you will need to fill out and sign a Consent for an Access to Information and Personal Information Request form found here.
Section 1 applies to the representative.
Section 2 applies to the principal applicant being sponsored.
Submit the Access to Information Request for Your Sponsorship Application Status
Summing up, your request package has the following components:
An Access to Information and Personal Information Request form
A Consent for an Access to Information and Personal Information Request form (if using a representative)
A copy of the sponsor's passport or permanent resident card.
You can submit your request package the following ways:
Immigration, Refugees and Citizenship Canada
Access to Information and Privacy Coordinator
Narono Building
360 Laurier Avenue West, 10th floor
Ottawa, Ontario
K1A 1L1
Canada
For more detail check our detailed page on GCMS notes, but it's important to note that GMCS case notes can help you anticipate the following situations:
When you get your Acknowledgement of Receipt (AOR) there will be what is called a Preliminary Points Assessment in your case file, so if you file a request for personal information as soon as you receive your AOS you can then compare the preliminary points in the case notes to what you expected. The notes may indicate what sort of additional information may be requested from you by IRCC. You can then send in that additional documentation to strengthen your case before the formal assessment is completed.
As well, the GCMS case notes may indicate that you may very well have to attend an interview with IRCC officials. If they indicate this possibility, you should start preparing for that interview as it can be a key factor.
Further, you can also use a Courier Service which requires a signature when the package is received at the IRCC Case Processing Centre (or wherever at IRCC it has to be sent).
If you submitted your application through a Visa Application Centre (VAC) many of them also offer tracking services to enable you to follow your package's progress and ensure it has been received and accepted for processing.
What should you expect to pay for a good Sponsorship Application review?
Fees charged by those in the immigration industry can vary wildly. We've seen application reviews offered for as little as $150—and as much as $2,000. As you consider price, it's crucial that you also weigh the experience and passion of a prospective consultant.
Here's what we've seen in our nearly 20 years in the immigration consulting business.
A $150 review is usually a sign that you're going to get low quality work. Don't waste your time or money. For your $150 you're likely to receive only false hope and disappointment.
A $2000 review, on the other hand, could be a really good thing or a really bad thing. Here's why:
You may have found a legal genius with years of experience and a love for helping confused people understand and comply with immigration law. If so he/she is worth every bit of $2,000. Or . . .
You may have found a lawyer who is busy and/or disinterested. By quoting an extremely high price, he/she will either (a) scare you away or (b) make you think: 'Wow, this attorney must be really good to command such fees!"
In this latter case, if you walk away, it's no loss. The attorney didn't really want to do the work anyway! However, if you say, "It's a deal!" the attorney gets a lucrative payday for work he or she is not really motivated to do—and certainly not anytime soon. (Sadly, about one in ten clients will agree to these expensive terms—and get mediocre results!)
So, what is a reasonable price for an application review?
A good and fair price is usually between $500 and $1,500.