What Every New Immigrant to Canada Needs in their Wallet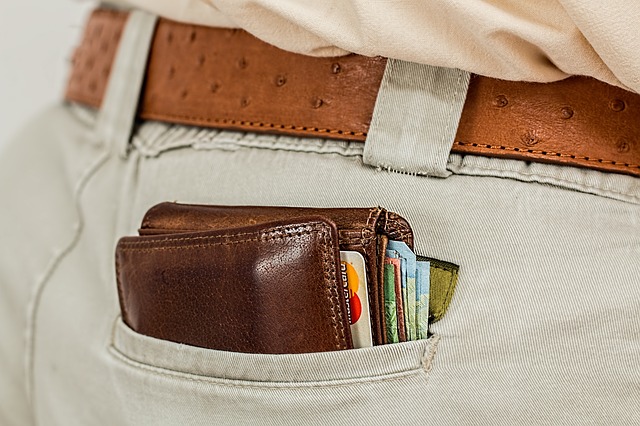 Every Canadian should have the following cards in their wallet. (This article focuses on Ontario because it's Canada's most populous province.)

When someone asks "What's in your wallet?" they're not asking if you carry any cash. Most people nowadays carry little cash except for emergencies. They're asking how you define yourself as a consumer.
But then there's also the other essentials you need in your wallet, things that you can't do with a credit card. Or for which a credit card is not enough.
It's clear that having the essentials in your wallet is a necessity for anyone living and working in Canada. Let's dive in and find out how to make sure your wallet has what you need stashed inside. We'll take the perspective of a new resident of Ontario who has just moved with her family to the province from abroad to live and work.
You do have one, don't you? And if it's an international driving permit based on your foreign driver's license then let's hope you've started the process for getting your provincial/territorial driver's license. If you live in a large metropolitan area, then you might be able to function without one. But be aware that you may suddenly get offered a job where public transport is not an option. And what about the job interviews that you might miss because you can't drive to the interview – much less to work should you get offered that job? It's time to find out how to obtain your Ontario Driver License.
What are the steps?
Obtain an International Driving Permit from your home country that will allow you – along with your foreign driver's license – to drive for 60 days in Ontario.
In the meantime, you should immediately apply for an Ontario Driver's License. The process will depend on your home country.
If your full driver's license is from any of the following states/countries:
Any state in the USA, or
Australia, Austria, Belgium, France, Germany, Great Britain, the Isle of Man, Japan, South Korea, New Zealand, Northern Ireland, Republic of Ireland, Switzerland, Taiwan:
Then you will be able to exchange your foreign driver's license for an Ontario Driver's License. The above listed states and countries have an exchange agreement with Ontario. You can exchange your foreign license by applying in person at any DriveTest centre in Ontario or at the ServiceOntario College Park location in downtown Toronto.
Please note that you cannot exchange a learner's permit or novice-class license from any of the above listed countries or states. It must be a full driver's license.
If your license is from any other country (one that does not have an exchange agreement with Ontario) then you will have to apply for an Ontario Driver's license. You may be able to get credit for your foreign driving experience. You should bring:
Your original foreign driver's license with which you can self-declare 1 year's driving experience.
A letter – translated into English or French – from the official agency/office that issued your foreign driver's license stating the number of years of driving experience that you have; if you wish to declare more than 1 year and fast-track your application.
At the DriveTest Centre or the ServiceOntario College Park location you will have to:
Take an eye examination;
Bring an original copy of an accepted ID document showing legal name, date of birth and signature;
Bring your original, valid foreign driver's license with an expiry date – have it translated into English or French if it is in another language;
Bring your translated letter or any other supporting documentation that show years of experience driving;
Pay the fees;
Fill out the application form.
Your next steps to getting your Ontario Driver's license will depend on your foreign driver's license:
Foreign License Type
Required Steps for Ontario License
Fully licensed; 2+ years driving; Exchange agreement with Ontario
Take an eye test
Less than 2 years driving; Exchange agreement with Ontario

Take an eye test
Drive with a G1 license (restricted conditions)
Gain 2 full years of driving experience (your foreign driving experience counts towards the total)
Take a G2 road test when you have 2 full years of driving experience

Fully licensed; 2+ years driving; NO exchange agreement with Ontario

Take an eye test
Take a written test on the rules of the road
Take a G2 road test (you can book the G2 road test as soon as you apply)

Less than 2 years driving; NO exchange agreement with Ontario

Take an eye test
Take a written test on the rules of the road
Take a G1 road test and accumulate 1 year of driving experience (your foreign experience counts)
Take a G2 road test
How to Get a Social Insurance Number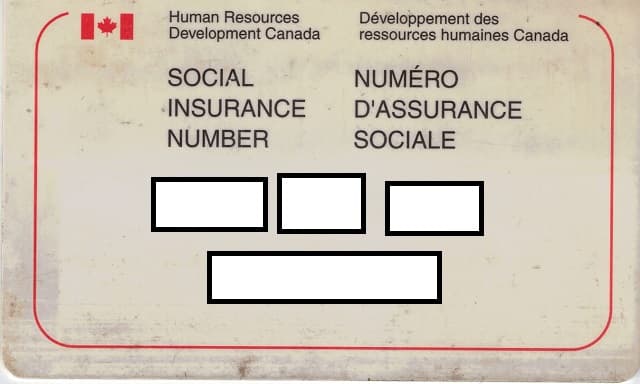 This is your identification number for a range of government services and is equivalent to the number on a national identity document in other countries or to a Social Security Number in the US. Your SIN is needed in order to work in Canada or to receive government benefits. Service Canada is the agency where you apply for and receive your SIN.
Please note that Service Canada is no longer issuing plastic SIN cards. Instead, you will receive a confirmation letter when you receive your SIN. Keep this letter in a secure place and do not share your SIN unless it is for filing taxes or government programs. Corporations or landlords or private individuals are not legally allowed to ask for your SIN.
Canadian citizens, permanent residents, and temporary residents with a work permit are eligible for a SIN.
To apply you will need to have the necessary documentation:
A Primary Document that proves your identity and legal status in Canada
For Canadian citizens:

birth certificate (from a Canadian province or territory); or
a certificate of Canadian citizenship; or
a birth registered abroad (before 1977).

For Permanent Residents:

Permanent Resident Card
Confirmation of Permanent Residence: must be used within 1 year of date you become a permanent resident.
Record of Landing: issued before June 28, 2002
Verification of Landing: only to amend or confirm SIN when COPR or Record of Landing lost/unavailable
Status Verification: only for amending or confirming SIN

For Temporary Residents:

Work permit issued by IRCC
Study permit issued by IRCC indicating you're authorized to work in Canada
Visitor record issued by IRCC indicating you're authorized to work in Canada
Diplomatic identity card and a work authorization issued by Global Affairs Canada
Please note that temporary residents receive a temporary SIN unlike citizens and permanent residents who receive a permanent SIN.
A Supporting Document indicates the name you are currently using. If your name differs from your name on your primary document for reasons such as divorce or marriage, you will need a supporting document in order to apply.
While you can apply by mail, because you have to submit original copies of your documents and Service Canada does NOT accept responsibility for lost or stolen documents, it is best to apply in person at any Service Canada office. Go here to find the one nearest you.
Remember, you will no longer receive a plastic SIN card. You will instead receive a confirmation letter which you should keep in a secure place.
Now that she's got her Ontario Driver's License and her SIN, our fictitious person should now think about her health card. Shouldn't that be first on her list, you might ask? Well no, it shouldn't.
You should probably get your provincial driver's license first. Why? Because it's a useful piece of ID when applying for OHIP. You need to prove you're a resident of Ontario in order to qualify. So, you need some sort of ID that proves that, and a Driver's License is perfect for that and very useful anyway.
Your OHIP coverage won't start until about 3 months after you've been approved, so you're almost definitely going to have private health insurance coverage anyway, for a period of up to 1 year. It's another requirement for most immigrants to Canada anyway. That means your healthcare will be covered by your private insurance until at least your OHIP coverage starts although there will likely be some overlap period of a month or more where you have both.
How do you apply for an OHIP card?
Go to a ServiceOntario Centre and get a Registration for Ontario Health Insurance Coverage form and fill it out there if you have the necessary documentation or at home.
Make sure that as well as your completed form, you have the 3 types of ID required:

Proof of Canadian citizenship or OHIP-eligible immigration status. This includes:

For Canadian citizens:

Canadian passport
Provincial/territorial birth certificate
Certificate of Canadian Citizenship
Certificate of Indian Status

For permanent residents:

Permanent Resident Card
COPR
Record of Landing

For permanent resident applicants:

IRCC confirmation letter
Work permit
Study permit
Temporary Residence permit

For other immigration status:

IRCC letter confirming Convention Refugee or Protected Person status
Protected Person status document
Temporary Resident permit (types 86 through 95 only)
Work permit

Proof that you reside in Ontario. This includes

Valid Ontario driver's license
Valid temporary driver's license
Valid Ontario Photo card
Original, mailed utility bill
Monthly, mailed bank account statements
Employer record – pay stub or employer letter on company letterhead

Proof of identity:

Credit Card
Valid Ontario Driver's license
Valid Ontario Photo Card
Go here for a full list of acceptable documents for OHIP applications. After you have applied and have been approved you will have to wait for around 3 months before your OHIP coverage starts. Go here to see which people qualify for immediate coverage.
Now for the fun stuff that lets you spend and shop and earn bonus points and for which there is a wide variety of options. In fact, we've moved from cash to debit cards and now increasingly to credit cards to do our daily shopping. And it's all because of the reward points!
So, let's focus on 3 cards in terms of the various rewards programs they offer. Of course, there's dozens of credit cards to choose from but we'll just choose three to keep things simple.
American Express Cobalt Card:
This card earns you about 5% rewards on your monthly spending, which is about as good a rewards program you can get. Its main features are:
Annual fee: $120 (charged monthly at $10 a month).
Earn 5 points per dollar spent at grocery stores, restaurants, coffee shops, bars, and food delivery.
2,500 points for every $500 you spend monthly during your first year owning the card.
Earn 2 points per dollar spent on gas, taxis, public transportation and travel (air, water, rail, or road transport + hotels).
Earn 1 point per dollar on all other purchases.
What do the points Get You?
Points can be redeemed against any purchases on your card.
Points are essentially credit to your card balance.
Scotia Momentum Visa Infinite:
Your annual fee of $99 is waived for your first year which is a nice welcome bonus. Here are its main features:
Earn 2% cash back on drugstore purchases and bill payments.
Earn 1% cash back on all other purchases.
Receive Visa Infinite Benefits.
MBNA True Line Gold Mastercard:
It's not just the low annual fee of $39 which about a third of typical annual fees on other cards, it's the interest rate on purchases (or IRP) that's an amazing deal with this card:
8.99% is less than half the typical rate credit cards charge.
A 0% rate on balance transfers the first 6 months (additional fee of 3% applies).
Then the rate goes up to 8.99%.
Round-the-clock protection against fake charges.
Gas Points Cards
Do you drive? Of course you do! Everyone – or almost everyone – in Canada learns how to drive and gets their driver's license. So when you purchase, lease, or even rent a vehicle, that means filling up the tank at least once a week. So even if you have a public transit card for the commute to work, you should also have a gas card to earn points on all those dollars you pump out of your wallet and into your car's tank. Here are two of the best:
Petro Points Card:
This is Petro Canada's rewards program which gets you a host of features:
You get 5 points per litre of regular gas; 7 points per litre of mid-grade fuel; and 10 points per litre on high-octane gasoline.
On purchases of certain items at Petro Canada's convenience store and their car washes you get 20 points per dollar spent.
You get additional points if you purchase over 150 litres of fuel per month. That's filling up a tank more than 3 times a month (given 50 litres is a fairly average tank size and you rarely fill up your tank when it's completely empty).
What do the points Get You?
1,000 = $1 off Petro Canada purchases
10,000 = car wash or $10 off a trip at itravel2000.com or an electronic gift card
Shell Air Miles Card:
This card gets you air miles for your purchases:
1 Air Mile for every 15-litre purchase of gas;
1 Air Mile for every $10 purchase at the convenience store;
10 Air Miles if you purchase $225 or more monthly;
25 Air Miles if you purchase $500 or more monthly.
Find Shell locations near you by clicking on this link.
Air Miles Cards
Once upon a time we might have included Aeroplan (the Air Canada points program) in this section, but nowadays banks and other financial companies have taken the lead on offering the best air miles credit cards. Let's see what a few of them are:
BMO Air Miles No-Fee Mastercard
While you require a fairly good credit score to get one as well as a minimum income level – at $15,000 that's something anyone working full-time can easily achieve – the benefits are impressive:
No annual fee.
A welcome bonus of 1000 Air Miles with your first purchase.
1 air mile per $20 spent at almost any store/location in Canada.
Discounts of up to 25% at National Car Rental and Alamo Rent-a-Car.
1.99% introductory interest rate for balance transfers in the first 9 months.
American Express Air Miles Platinum
You don't need a minimum credit score and there is no minimum personal income level. What else is there?
nnual fees of $65 (less than 6$ per month);
2,000 air miles with a minimum spend of $1,500 in first 3 months;
1 air mile per $10 spent at an Air Miles sponsor store;
1 air mile per $15 spent at all other locations;
Travel accident insurance of up to $100,000;
Car rental damage waiver;
Free supplementary cards.
What do Air Miles Get You?
Unfortunately, an Air Mile does not get you a mile of air travel.
They do get you discounts and rewards at many participating locations across Canada. See your options.
Retail Points Cards
While loyalty programs are digital and everywhere nowadays, those of us old enough to remember can think back to a time when Canadian Tire printed its own "Monopoly" money to "spend" at its stores. Yes, they still have the concept of CT Cash, but the rewards program is now digital like everyone else. So that's a great place to start:
Triangle Credit Card:
This is Canadian Tire's rewards card. So it's features are centred around Canadian Tire and it's automotive-sports-hardware store concept:
4% back in CT money (aka Triangle Rewards);
4% back at the following locations as well:

Sport Chek
Mark's
Atmosphere
Sports Rousseau
Hockey Experts
L'Entrepot du Hockey
Participating Mark's L'Equipe and
Participating Sports Experts locations.
What does the Money  Get You?
Canadian Tire money used to be essentially currency only usable at Canadian Tire stores, in demoninations such as 1C, 5C etc. You'd collect enough of these to get a few dollars off a purchase.
Now Tangerine Rewards/CT Money resembles a more conventional points program like the others listed here.
President's Choice MasterCard:
As part of the PC Optimum points program it has reasonable features and is aimed at those earning $40,000 and up. If you open up your cellphone's calculator and do the arithmetic, that works out to about a $3,400 a month salary. The features are:
1% back wherever you shop so that means you don't have to worry normally if a store is part of the rewards program.
Easy to use but of course you may prefer the rewards on another credit card.
The choice is out there and it's up to you to inform yourself.
Debit Cards
Finally, we return to good old-fashioned debit cards that still work in most places and of course get you cash from your account at any ATM.
Why should you use one seeing you don't get the same range of rewards programs? There's one simple reason:
A credit card is great as long as you pay your balance down in general and don't start carrying a significant balance from one month to the next. Because if you do carry a balance from one month to the next by spending on all those great rewards programs that at most earn you about 5% back, you'll pay way more in interest rate costs that run close to 20% for most cards.
A debit card on the other hand is just spending cash you already have in your bank account. No worries about interest rate charges. As long as you have the money, it's your to spend with your debit card.
So, there you have it. What you need in your wallet in Canada. Of course, you can add all sorts of membership cards or additional rewards cards. And we haven't even talked about apps on your cellphone. Maybe next article?
What to do if You Lost Your Wallet
Losing one's wallet can feel very much like a painful severance or even an amputation. Usually your wallet contains a good proportion of the most important parts of our day-to-day life; the simple act of leaving a wallet in a restaurant or on a bench, or even having it stolen can be devastating both emotionally and practically. Credit cards, transit tickets, ID cards, your driver's license: all of this and more can be gone in a single moment, so it's vital to ensure that you are well prepared for this eventuality, no matter how much you may strive to avoid it.
Although it's going to be impossible to replace those precious family photos and other keepsakes, the good news is that most things in your wallet are indeed replaceable. That said, it's going to be a frustrating experience on many accounts, with various people and agencies that you will have to contact, and waiting periods before which the replacement cards or documents will be shipped-out to you.
Here are some of the steps you should think about taking as soon as you realise that you may have lost your wallet. Remember: it's worth acting quickly once you notice that it is missing as thieves could use your information to their advantage.
Get In Touch With Your Bank Immediately
This is arguably the most important first step which you should take as there is the greatest risk of losing actual property in the form of your financial assets. Although it is highly improbable that your PIN number has been compromised, this is not actually necessary in order to make purchases with or charges to the card. Before you know it, you could be facing several hefty payments which you haven't made yourself, and so it is absolutely vital that you contact your bank to report any cards as missing or stolen.
Most banks will have a helpline dedicated specifically to lost or stolen cards, and so it should not take you more than a few minutes to sort out this problem once you have realised that you are without your wallet, and once you get through to the bank. Typically, reporting your card as lost or stolen will initiate a process that results in replacement cards being sent out to the address which your bank has on file for you, so there's no need to worry about sorting out new cards separately.
Stop All Credit Cards and Rewards Cards
Once the important matter of banking has been properly attended to, it's time to turn your attention to the secondary financial items which reside in your wallet and to which thieves could now have access. These include store credit cards offered by shopping chains, rewards cards, and gift cards, and should all be reported as missing or stolen following a similar procedure as with contacting your bank.
In all cases, a quick Google search should yield all of the information necessary to go about putting a stop to these kinds of cards, as well as procuring a replacement in the same phone call or email.
Replace Your Driver's License and Health Card
In Canada, the ministry which deals with transportation varies depending on the province in which you currently reside. Some of them will offer on-the-spot replacements of your driving license, whilst others will take a little while to process your claim and send out a replacement. You should get in touch with the relevant authorities as soon as you can in order to find out the details of the process, and to get it moving as quickly as possible. Being without a driving license can prove a massive hindrance, especially in a nation as dependent on its road infrastructure as Canada. And obviously without your health card you can't get sick.
Provincial ministries for transportation:
And for health:
Replace Your Birth Certificate
In the not-impossible event that you have lost your birth certificate along with your wallet, you will need to wait until you have some form of identification before you can apply to have it replaced. For that reason, it is advisable that you carry out these steps in the order in which we have written them: that way, you'll have the driver's license when it comes time to begin the process of birth certificate renewal.
Again, this is handled on a provincial basis in Canada, and so you should find the relevant authority and contact them with some urgency about replacing this vital piece of identification.
Contact the Police
If you have even the slightest suspicion that your wallet and the important cards and identification documents contained therein may be at risk of use in fraudulent operations, you must contact the police to inform them that this is the case. Don't call 911, as this isn't a time-sensitive matter in the same way that a robbery would be; instead, just refer to your local telephone listing document for the appropriate number by which to contact the police, and do so as a matter of priority.