Where are the Jobs in Canada in 2022?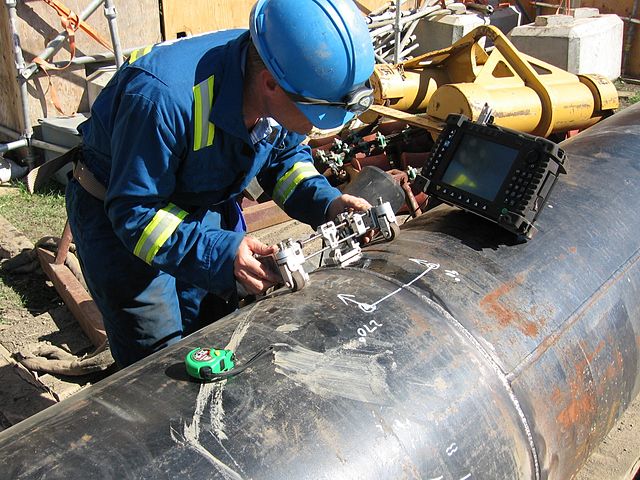 When you arrive in Canada with your PR visa (or your temporary open work permit), the main question most people have is: where are the jobs? The answer, of course, depends on a number of things:
When you arrive in Canada with your PR visa (or your temporary open work permit), the main question most people have is: where are the jobs?
The answer, of course, depends on a number of things:
What area is your work experience and education in?
Where is the economic cycle in Canada at the current moment? Is the Canadian economy with its links to commodities and oil, but with a large service sector that provides most of the new jobs, expanding or contracting?
How is the specific sector that you wish to work in doing, given Canada's overall economic health?
So, where are the jobs today in early 2021 in Canada? To answer that, we'll focus on which provinces are growing and have lower unemployment rates and higher job vacancies. But we'll also focus on which province will be where the jobs may be a few years down the road. Remember that while you may be offered what seems like a good wage for a job in Vancouver, house prices in the Greater Vancouver Area mean you most likely will be throwing money away on rent, or spending most of your working life paying off a mortgage on a small 2-bedroom apartment an hour's drive from the city centre. A lower wage in a city like Moncton, New Brunswick, for example, might actually be enough for you to buy a detached home with a reasonable monthly mortgage payment.
So, you have choices between world-class but expensive cities like Vancouver and more affordable communities where you can work and live and own your own home. It all depends on if there's a job you can do in both places. Let's find out if there is.
Where are the jobs? – November 2020
[
Public Domain
]
2020 was a rough year as everyone knows. The pandemic changed all of our lives and has left many people unemployed, with 3% more people unemployed than in November of 2019.
| Province/Region | Unemployment rate (%) | Year-Over-Year Change (%) |
| --- | --- | --- |
| Canada | 8.2% | +3% |
| Newfoundland and Labrador | 11.7% | 1.5% |
| Prince Edward Island | 8.7% | 1.7% |
| Nova Scotia | 7.1% | -0.2% |
| New Brunswick | 8.6% | 1.8% |
| Quebec | 6.7% | 2.2% |
| Ontario | 8.7% | 3.8% |
| Manitoba | 6.7% | 1.8% |
| Saskatchewan | 6% | 1.1% |
| Alberta | 10.4% | 4% |
| British Columbia | 7.6% | 2.8% |
Alberta has suffered the hardest followed by Ontario.
The data for job vacancies is a little less new, unfortunately, with data from the first quarter (the very start of the pandemic) the latest available. So take this with a massive grain of salt:
| Province/REgion | job Vancancy Rate (%) | Average Hourly Salary ($) |
| --- | --- | --- |
| Canada | 3.1% | $22.60 |
| Newfoundland and Labrador | 2.2% | $21.00 |
| Prince Edward Island | 2.7% | $17.30 |
| Nova Scotia | 2.5% | $18.95 |
| New Brunswick | 3% | $18.20 |
| Quebec | 3.4% | $23.55 |
| Ontario | 2.9% | $23.55 |
| Manitoba | 2.8% | $20.15 |
| Saskatchewan | 2.5% | $21.40 |
| Alberta | 2.4% | $24.75 |
| BC | 4.0% | $22.85 |
Remember, the job vacancy rate is defined as job vacancies divided by total jobs (occupied jobs + vacancies) so it's an indicator of demand for additional labour (usually skilled and sometimes highly skilled).
As far the average hourly wage is concerned, it's clear that the provinces of Alberta, BC, and Ontario are responsible for Canada's surprisingly high average wage which is above, and sometimes substantially above, the wages in the rest of Canada's provinces.
When we first published this, there was good news: Employment in Ontario grew from 7,213,400 in December 2017 to 7,302,700 in December 2018. That's an increase of almost 90,000 jobs. In BC, employment grew from 2,477,300 to 2,527,600 over the same period. That's an increase of about 50,000 jobs. If you add in the increase of around 40,000 in employment in Alberta over the same period, which means that almost 180,000 of the 223,000 jobs increase in employment nationally in Canada was due to those 3 provinces. That was about 80% of the increase in employment in Canada from Ontario, BC, and Alberta.
So as far as Ontario, BC, and Alberta, the jobs were there in 2018. The wages are above (or almost identical in the case of BC) the national average. But the costs of living are also higher than the national average. Consider the cost of living index, along with the cost of living + rent index from Numbeo for major Canadian cities:
| City | Cost of Living Including Rent (100=New York) | Cost of Living Without Rent (100=New York) |
| --- | --- | --- |
| Toronto | 60.59 | 72.56 |
| Vancouver | 60.46 | 72.37 |
| Victoria | 54.49 | 70.68 |
| Ottawa | 51.21 | 67.55 |
| Halifax | 50.54 | 70.77 |
| Kelowna | 50.12 | 67.34 |
| Calgary | 48.66 | 69.13 |
| Saskatoon | 46.13 | 67.68 |
| Regina | 46.09 | 65.71 |
| Montreal | 45.91 | 64.10 |
| Winnipeg | 43.84 | 63.66 |
Somewhat surprisingly, Toronto has eclipsed Vancouver as Canada's most expensive city according to the Numbeo survey (which is crowd-sourced so keep that in mind). But clearly, BC cities and Toronto and some of its surrounding cities are by far Canada's most expensive when you include rental costs. And if house prices and therefore mortgage costs are included, they are even more unaffordable for many Canadians on a tight budget.
Where Will the Jobs Be?
[
Public Domain
]
While Southern Ontario and Metropolitan Vancouver are Canada's economic engines in many ways, there are jobs across the country for those willing to travel further and do a little research. Did you know, for example, New Brunswick is increasingly looking for out-of-province labour or even labour from overseas? This is due to an increasing concern among companies about finding skilled workers to fill the jobs that are opening up in cities like Moncton.
Why is this happening in the province? Three main reasons:
An aging population with retiring baby boomers opening up new job spots,
A low birth rate, and
Migration to other provinces or abroad by younger workers.
This means that businesses in New Brunswick are increasingly turning to overseas workers as well as skilled labor from elsewhere in Canada to fill their jobs. Businesses in the province when surveyed indicated as their second most-pressing concern population growth and attracting more immigrants to the province. Immigration programs like the Atlantic Immigration Pilot have been recently put into place for Canada's Atlantic Provinces to attract workers from overseas and other provinces in Canada. The city of Moncton in New Brunswick is holding a jobs fair as well in the hopes of attracting people to live and work in the province.
So, while New Brunswick has an unemployment rate of 8.6% it also has a job vacancy rate of 3.0% and a cost of living far cheaper than places like Toronto, Vancouver, or Calgary. The Atlantic Provinces have long been laggards in economic growth although exceptions to that rule of thumb have happened over the last couple of decades in Newfoundland and Labrador (which has become heavily dependent on offshore oil production), Nova Scotia, and Prince Edward Island. New Brunswick is poised to become yet another exception to the Maritimes slow growth rule. It may not be long before the rest of the Atlantic provinces begin to consistently create more jobs and bring in more migrants to help their economies grow.
Now might be the time to start checking out job opportunities in New Brunswick and its Atlantic neighbours. Well, once they let you in.