Canada vs. Germany – Where Should I Go?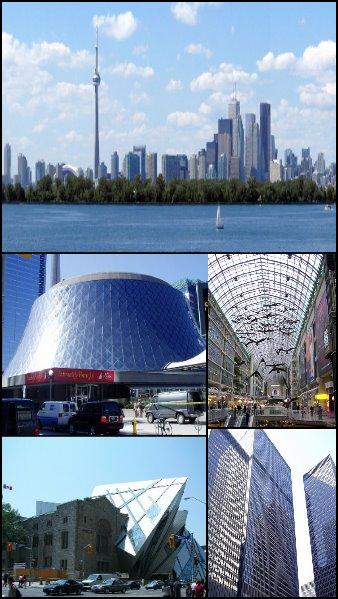 Canada and Germany are both nations that receive a relatively large volume of immigrants, from all around the world. Both countries are considered an attractive destination for those who seek a better quality of life for themselves and their family.

Canada vs. Germany – Which Place Should You Settle?
by NordNordWest / Wikimedia Commons / CC BY-SA 3.0
Canada and Germany are both nations that receive a relatively large volume of immigrants, from all around the world. Both countries are considered an attractive destination for those who seek a better quality of life for themselves and their family.
Canada
Toronto by Eelamstylez77 / Wikimedia Commons / CC BY-SA 3.0
As the world is facing an immigration boom due to the crisis in Syria, Canada has accepted more than 25,000 refugees. As of February 18, 2016, more than 21,000 Syrian refugees have landed in Canada, over 11,000 landed in Toronto and 9,000 plus in Montreal. Initially the refugee migration got off to a slow start, with Canada not being able to meet to its target of bringing 25,000 refugees into Canada by the end of 2015, but with assurances by Canada's new liberal government that they would be able to resettle the full 25k refugees by February of 2016, many refugees are happy to hear that the Canadian government has lived up to its word. According to John McCallum the reason for the delay was that the government wanted to "do it right", he was quoted as saying "A smile alone is not sufficient. We want them to have a roof over their head. We want them to have support."
Here we will list some of the improvements proposed by the Prime Minister, Mr. Justin Trudeau, as an attempt to promote reforms to the Canadian's Immigration system. For instance, the government wishes to increase the number of immigration applications for parents and grandparents from 5,000 to 20,000 yearly. Also, the officials intend to double the budget related to the processing of family class immigration applications, as a way to reduce waiting lists.
There is also an attempt to make things easier for international students to get their Canadian Citizenship, although the exact details for such a project have as yet not been specified. The idea is to remove the barriers to students, as well as make the necessary adjustments to the Canadian Experience Class program. Lastly, another pledge from the officials is to restore the maximum age for immigrant dependants (which is now 19) to 22, as a way of making things easier for those who wish to bring their adult children to live in the country.
Immigrate as a Worker
Canada's immigration system currently prioritizes skilled workers. The "Express Entry" system is the means of applying. It is divided into three categories.
Immigrate as an Entrepreneur or Investor
If you have money to invest and business experience, you can immigrate to Canada either through the federal program or by getting a nomination from a Province:
Canada has long prioritized work permits and permanent residents for people caregiveres who live with families.
Work or Study in Canada Temporarily
If you can get a job offer from a Canadian employer, you can work in Canada and possibly work your way to permanent residence. If you get aaccepted at a Canadian university or college, you can study here and eventually work your way to permanent residence.
Germany
Berlin by Lestah, Alchemist-hp, Oceancetaceen, LUCPOL, GraceKelly, Get1axg, JurgenMatern / Wikimedia Commons / CC BY-SA 3.0
With a diverse population of approximately 80 million people, the country is home to various minorities who immigrated  from Southeast Europe to Germany,  most of them arrived  in the 50's and 60's after the post-war economic crisis, Germany experienced an economic miracle growth (Wirschaftswunder). As a consequence Germany needed cheap labor, unskilled, guest workers (Gasterbeiter) in order to re-build what once was the greatest and strongest economy in Europe, Germany gradually started to develop itself as a country that was eager to receive "guest workers", many of which stayed in Germany, even though the original plan was that their stay was to be temporary.
The largest group of immigrants came from Turkey and the former Yugoslavia, representing a total of 3 million people unskilled laborers used for simple jobs and, along with it, families of such workers have to struggle to adapt themselves to the new reality. However, things have been changing for the past 20 years, as there is a tendency and a great effort by German authorities and government to facilitate acceptance of the cultural mix and ethnic aspects in the German society.
Moving forward to the present day immigration situation, we cannot avoid mentioning the transition that is going on in Europe due to the Syrian crisis, one of the largest migrations of refugees in Europe over the last decade. Tens of thousands of refugees escaping from the Syrian war or in search for better opportunities from developing countries are flooding Europe, many reach the German border every day, a veritable multitude are looking for a better life in Europe, they are coming from the Middle East, Africa and other European countries. But differently from the transition that went on years ago, what happens now is not as wanted or acceptable as it was when a workforce was required to build the "new and strong" Germany. The country is considered a top destination by refugees who ask for asylum, housing, schooling, and jobs. The question now is: How to offer and give jobs to all these people, when the economic crisis around the continent is so elevated? Last year, Germany received more than 800,000 seekers for asylum, more than all the other EU nations in 2014. More than many people think is economically viable for the country.
For those who cross multiple borders and make sea voyages in often dangerous and cruel conditions to come to Germany, after their long arduous journey the refugees trials are not over as new challenges face them, the infrastructure of the countries they are seeking asylum in cannot absorb the tremendous number of refugees. The long process of asking for asylum is not as simple as many people think: what is seen are long lines and chaos, children and their mothers on the floor, waiting to see what the future will hold for them.
These refugees (as they cannot be called immigrants anymore) not only face heavy discrimination in the society they are hoping to integrate into, and the job market they are hoping to join, but they also have to bear with racism, feelings of rejection and intolerance from those who fear for the future of their nation and the impact that such a large community of refugees will have on their society. For Europe and the refugees the future does not seem as bright as one would hope for.