The Ins and Outs and Dos and Don'ts of Traveling to the United States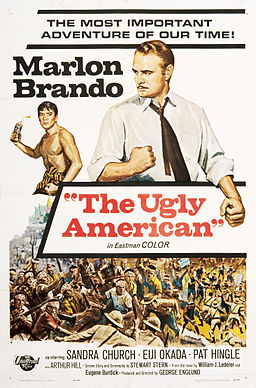 Dos and Don'ts Travelling to United States USA America

This is an update of a previous article published in early 2013.
Capitol by snty-tact / Wikimedia Commons / CC BY-SA 3.0
There's an old saying about the capital of the United States, Washington D.C.—
"First in war, first in peace, and last in the American League."
Now, that phrase has been around for decades, and of course, times change.  For example, the Washington baseball team now plays in the National League and—much to the chagrin ever-suffering New York Mets fans everywhere—stands poised to finish first in their division.
(Washington's standing as "first in peace" might now be questioned by Canada and, indeed, the world at large, but that's another story.)
But one thing's for certain—"from California to the New York Island," and even a few places in between, the US of A remains one of the hottest vacation destinations for millions around the world, especially those living in the Great White North.  Every year, millions of Americans make the trek up to Toronto, Niagara Falls, and all the great sites Canada has to offer, and in return, Canadians flock to the sunny shores of Long Beach, Miami, Chesapeake Bay and other similar
No matter where you visit, there are some definite dos and don'ts you're going to want to keep in mind.  Here are just a few of specific dos and don'ts to keep in mind if you're a Canadian national looking to do a bit of traveling to the United States.
Do…Get a Visa/Green Card/Passport
Green Card [Public Domain]
This is directed at tourists, particularly those from Canada, looking to travel to the United States, for business or pleasure.  Having a proper passport on hand is the simplest way to go about matters in such a case for all involved.  In the case of illegal immigration, it's arguably different—you may not have time to get all your papers in order, or to wait as the extremely-overworked and criminally-understaffed and antiquated US Immigration Services put you through a system that can take months or even longer.  You and your family need help now.
That sense of urgency likely doesn't exist for you if you're simply looking to slip into the US for a week's vacation or so.  Thus, it's easier for all involved for you to get and use a proper passport, and anyway, it's polite—and what else might Americans expect from their Neighbours to the North but that heralded Canadian politeness (until the next time we drop the puck against one another in the Olympics, anyway.)
Don't…Hop the Border Without a Passport
World Passport [Public Domain]
This isn't to speak one way or another on the issue of illegal immigration into the United States—that's a long and complicated issue, one that has to (or should) take into account the socio-political situation of both parties, the US and those seeking a better life here.  Chances are, if you're, say, a Canadiens fan looking to travel to Boston Garden to watch your Habs battle the Bruins, you don't need to hop the border to escape crushing poverty or to protect yourself from an oppressive government (though you may need to protect yourself from bitter Bruins fans still mad about that Quarterfinals loss last year.)  All in all, you're going to want to make sure you have the proper documents—it'll save everyone a headache, especially yourself.
Do…Recognize that Perception is Reality
Border Patrol [Public Domain]
Translation?  We live in the Age of Terrorism, and you can be sure that, with both that and the alleged "danger" right-wing Americans see in unguarded borders, you won't get the benefit of the doubt if you come across suspiciously.  If you make a scene, make yourself conspicuous, or otherwise attract the attention of the border guards, don't be surprised if you suddenly find yourself attracting unwanted attention from Homeland Security.
Now, that's not to say that you have to be afraid to dress the way you wish or speak your mind once you cross the border and make your way into America.  We do still—allegedly—have a little thing called the First Amendment here, after all.
Don't…Say More than You Need to Say
[
Public Domain]
"Don't ask, don't tell" may not be a US policy anymore, but that doesn't mean that you need to disclose every little action you have planned while staying in the US.  You're asked to give a good deal of information as it is during border crossing in the form of your passport and other associated papers.
That's not to say you should lie, or lie by way of omission—never lie during the border process.  Period.  Even so, as a matter of expedience and practicality, you don't need to give every last detail about your personal life.
Do…Contact Canadian Officials If You Have Questions
Embassy of Canada by AgnosticPreachersKid / Wikimedia Commons / CC BY-SA 3.0
When in doubt, ask.  That's a truism that works well in everyday life, and it's one that'll serve you well when crossing the border into the United States.  Everyone from Canadian and American immigration officials to companies such as Immigroup which specialize in immigration and visas can help answer your questions ahead of time and help you prepare yourself and, more importantly, prevent problems ahead of time.
Don't…Try to be Funny
Kids in the Hall by Richard Burdett / Wikimedia Commons / CC BY-SA 3.0
Even if Tom Green hadn't ruined Canadian comedians in the eyes of Americans, remember, border guards are just trying to get through the day, keep lines moving, and do their job.  They don't want and definitely don't need the extra hassle.
And when it comes to the actual event of the border crossing itself…
Do…Live Up to the Reputation of Canadian Politeness
[
Public Domain
]
True or not, Canadians are famed the world over for their politeness, especially in the States.  Correct or otherwise, in this case, you want to live up to that reputation.  Always courteous to the border agents as you pass, and maintain that civility throughout the entire process, and always stick to the letter of the law—don't think you can sneak drugs or substances that are illegal in the US across the border.  Your bags will be checked, and checked, and checked again.
Don't…Live Down to the Stereotype of American Rudeness
[
Public Domain
]
The media is rife right now with images of police brutality and other arrests and incidents and violence occurring in a climate where "security" is considered paramount.  Americans may have a reputation for being rude on the world stage, but that doesn't mean a US border crossing patrolman or official will put up with rudeness.  Trust us when we say we you don't want to give American officials any reason to give you a hard time.