Your Immigration Lawyer Screwed Up. What's Next?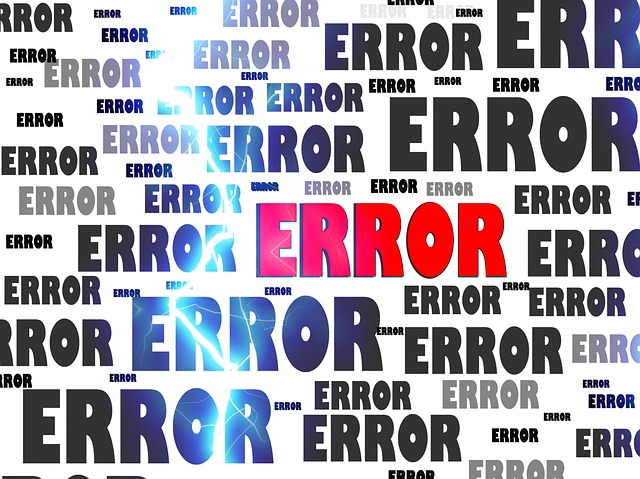 When you've hired an immigration consultant or lawyer and your application is rejected because of errors and screw ups by your consultant, it's an incredibly frustrating moment for you. You've paid out a part of your savings in fees and not only was your application rejected – always a risk even for an application that is done correctly – but it was full of key errors, like names misspelled, or it was sent to the wrong processing centre, or key documents were translated and/or certified when required. The question now is, what should your next step be?
What Went Wrong
Before starting over, you need to find out as much as you can the reasons why your application was rejected, and what mistakes your representative made. You should communicate in writing with them and ask basic questions such as:
Was the documentation you sent with the application adequate? Citizenship and Immigration Canada, or CIC, lists all the requirements at their website, and you can always double check with a little careful searching.
Were any deadlines missed? When you apply through programs like Express Entry, you have a series of hard and fast deadlines that you must meet. Failure to do so generally means your application is denied or abandoned and you have to start from scratch. You should be aware of these deadlines from the start, and your consultant should make sure that you are knowledgeable about how much time you have to submit an application at each stage of the process.
Were basic errors like misspelling of names or errors with important dates involved? If your consultant is sloppy on the details, then your application has a good chance of being rejected. CIC handles thousands and thousands of applications on a continuing basis and any discrepancies in the information provided means that, at best, your application gets put on hold. Or more likely, rejected out of hand. Careful attention to detail is a must in any successful application process.
Was there a misunderstanding between you and your representative? And did that lead to improper documentation or personal data for example? Any ethical and experienced immigration consultant understands the need for clear and effective communication with their clients. You are trusting them with personal information that will be part of your "official record" with the Canadian immigration authorities. A consultant who is unavailable and unresponsive to your queries is one who is more likely to get the details wrong.
Is your representative either a consultant registered with the Immigration Consultants of Canada Regulatory Council, or ICCRC, or an immigration lawyer, registered with the provincial law society and in good standing? When your representative is unauthorized to act as an immigration consultant, you have less recourse available to try and rectify the situation. A paid representative must be registered to operate in Canada.
Did your representative guarantee the acceptance of your application? Any consultant or lawyer that guarantees you a visa or charges you for free forms, for example, is likely a fraud. A consultant can help guide you through the application process and charge you for that advice, but can never guarantee you results.
Were you totally honest with your representative? Be honest about whether you were fully forthcoming with your consultant or lawyer. If you attempted to stretch the truth or provided false documents or credentials then the fault lies with you and not the representative. CIC checks and often double checks the validity of any documentation submitted and if they discover any false information, your application will be denied. Never falsify information and always be honest with your consultant and with the immigration authorities. You are ultimately responsible for the accuracy of the information in your application and being honest will always benefit you in the long run.
Also read: How to find an honest lawyer in Canada? 
How to File a Complaint
While it won't necessarily help you get that work permit or permanent residence you were seeking, filing a complaint against your representative who screwed up will ensure a certain measure of accountability. If your representative was authorized then you can complain in the following ways:
For immigration lawyers you should file a complaint with their provincial or territorial law society:
For immigration consultants you should file a complaint with the Immigration Consultants of Canada Regulatory Council, or ICCRC.
The Chambre des Notaires du Quebec if your representative is a Quebec notary.
If your complaint is with an employee of your representative then the first step should be to take the matter up with their boss, your representative, and only afterwards complain to their regulatory body.
If your representative is not authorized, then you can complain in the following ways:
The Canadian Consumer Information Gateway: This information service for consumers has a so-called Complaint Roadmap to help you start the process of complaining to the right authorities.
The Canadian Council of Better Business Bureaus: Go here for more information on the Bureaus in the specific city and province in Canada where your consultant is based.
The above 3 regulatory bodies can also take a complaint on your unauthorized representative although you may have less recourse in such a case.
If your representative does not reside in Canada, you will have to contact the appropriate regulatory body in their place of residence to launch a complaint.
Doing it Right
The first thing you will need to do to start over and get the process right is to decide whether to do it on your own, or to hire an authorized representative. The decision letter you will have received from CIC will tell you if there any limits to you applying again. If not, you are free to apply again but you should realize that unless your application contains substantially different information – about yourself and your connections to your home country for example – then the odds are it will be rejected again. Assuming that you decide to hire a trustworthy representatives you should know there are several types of immigration representatives available in Canada:
Immigration consultants: They should be active members in good standing of the Immigration Consultants of Canada Regulatory Council, or ICCRC.
Lawyers: They should be immigration lawyers belonging to a provincial or territorial law society.
Notaries in the province of Quebec: They should belong to the Chambre des Notaires du Quebec.
Paralegals regulated by a law society. As is the case with lawyers, they should belong to their respective provincial or territorial law society.
Remember that CIC will not deal with a representative who is not a member of his or her respective association or group as outlined above.
Why Use a Representative?
A representative will help you in several key areas of the immigration application procedure:
They may act on your behalf during the process by appearing before the appropriate immigration authorities and speaking on your behalf.
They may help you decide under which immigration program you will apply: Foreign Skilled Worker under Express Entry, International Students under Canadian Experience Class, or Spousal Sponsorship are a few examples.
They may help you complete the appropriate forms and help ensure they are filled out correctly, as well as help you with the required documentation.
When choosing a representative remember that it's fine to ask as many questions as you feel are necessary to make an informed choice. A representative who is evasive or vague in response to any questions you have is never a good sign. There are several sources you can use to check up on any potential representative:
The Canadian Legal Information Institute, or CanLII, has a database online at its website where you can check up on your lawyer, to see if he or she has sued his own clients. In other words, are they the type of lawyer that blame the client for any errors in the process?
Use the Immigration Consultants of Canada Regulatory Council's search engine to make sure your immigration consultant is active and in good standing with the ICCRC.
Word of mouth is never the most accurate measure, but satisfied clients of any immigration consultant who gladly recommend their services is usually a sign of a good reputation.
When choosing an immigration consultant, lawyer, notary or paralegal to represent you, your goal should be to find one that will be actively involved in your case and will responsibly manage your personal information and continually keep you up to date on the details of your application. They should also be very clear on what they can and cannot do – like guarantee you a successful application – and should never suggest you break the law or omit information that may prove troublesome. Any such actions will usually result in your deportation should they be discovered, and you should note that the CIC is constantly on the lookout for any false information, or gaps in required information, in any application you file with them.
As well, you should remember that CIC will never request you deposit money into someone's personal bank account, or use a private money transfer company.  The fees required are usually paid online or through a bank, or Western Union, along with form IMM 5401. Fees are set at the same level – in Canadian Dollars – no matter where you file your application from. Go here for information on how to pay your fees. Any other method suggested by your representative is not a valid method and should raise suspicions on your part. Remember this refers to the fees required by Citizenship and Immigration Canada, and not the fees your consultant may charge you for their services.
Once you have chosen a representative – whether an immigration consultant, an immigration lawyer or paralegal, or a notary – the CIC suggests you should take the following precautions:
Get a written and signed contract that clearly lists the services that they will be providing to you.
Avoid signing blank application forms if possible and never leave original documents or photos with them during the course of an application.
Only sign documents you have read and understood – bring a translator if necessary – and always get copies of any documents your representative produces for you.
Always get receipts when you pay your representative.
You can always change your representative at any time, but you must inform CIC immediately of any change.
Always provide your representative's name and contact information on any application form you submit.
If you use an unauthorized representative, CIC will return your application.
Always give written consent to CIC to share your personal information with your representative. This protects your privacy.
In the end, you have to take your share of the responsibility for controlling the application process. Your representative, if well-chosen, can provide valuable assistance to you, but the final responsibility is always yours. Take a little time to do a background check on any potential representative and save yourself a lot of trouble in the longer run.