Marrying and Sponsoring a Cuban Citizen
How to Get Married in Cuba and Bring Your Loved One Back to Canada
Overview of Cuban Marriage Process
Download our simplified package
Scan & email your document to us for a review
Courier the package to our office (address is in the package)
Get your documents sent to you by courier
Related Applications & Information
Step by Step guide to getting your Cuban marriage papers with Immigroup's help
Fill out application
Make copies of the following documents:

Long Form Birth Certificate
Passport

Scan and email (or fax) to our office for review: EMAIL

[email protected]

or FAX 416-640-2650
Once we have approved your documents, mail your package to us (address will be provided at the time of review or use address in our order from)
We will do the following for you:

Translate all documents to Spanish
Certify all documents with a Notary Public
Authenticate the documents – Foreign Affairs
Legalize all documents at the Cuban Embassy

We will courier your documents to you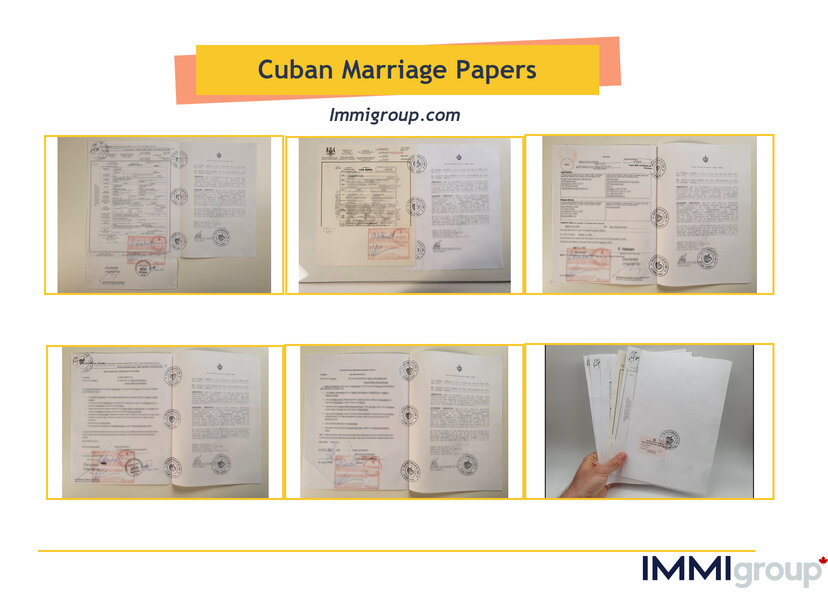 Cuban Marriage FAQs & Troubleshooting
Cuban Marriage Basic Overview Questions 
Marriage to a Cuban Citizen – Basic Overview
Every country has its own laws that apply to its citizens marrying a person from a different country. Getting married to a Cuban citizen with the goal of eventually bringing them to Canada to live is a process with many steps. The Cuban government imposes strict requirements on foreigners who marry Cubans as an indirect way of discouraging Cuban citizens from moving to other countries.
Foreigners must apply for official permission from the Cuban government to marry a citizen of Cuba. You must demonstrate to Cuban officials
that you are not currently married to anyone else – either you have never been married or all divorces are finalized –
that your identity is proven, and
that you have never committed any crimes in Cuba.
This is done by providing various documents including an Affidavit of Single Status to the Cuban government either in Cuba or via a Cuban embassy.
If you want to bring your Cuban spouse or partner to live in Canada, you must then file a sponsorship application for them to become a permanent resident. For more information, please see our family sponsorship page.
How long does it take to get my Cuban Marriage documents done?
Once the necessary documents are gathered, it usually takes 2-4 weeks for the Cuban marriage papers to be ready.
If you then file a Canadian sponsorship application for your Cuban spouse or partner, this application takes an average of 12 months.
Please see our pages on family sponsorship for more information on the processing times of these applications.
What is the cost for this Cuban marriage service?
First you need to keep in mind that what you are dealing with a Communist country which does not like Cubans leaving and living abroad. This is big, and the work required does take time, effort, and money.
Your government fee depends on the amount of paperwork we submit

The Cuban Embassy fee is $176 per document. For example, your birth certificate is two documents, one in English and one in Spanish, therefore the total fee would be $352.
A typical application has 4 documents, which brings the total Cuban Embassy government fee to $704.
If you have been married before, this fee raised to $1056.

Immigroup's fee, which includes, notarization, authentication, translation, all courier charges, Cuban Embassy drop off and pick up, and Foreign Affairs drop off and pick up, is $1200 (CAD).
Complex cases will have a higher fee (i.e. German Passport Holders, Foreign Birth Certificates).
Please complete our order form and send in your documents by email or fax.  We will respond to you with a quote. Your card will not be charged until we get your approval.
What other fees can I expect when marrying a Cuban
Courier costs for individuals living outside of Canada – this only happens if you have left Canada and need the documents sent to you (example: in Cuba).
International birth certificate support from Immigroup – please note, we do not offer this service for all countries.
Expediting missing documents (i.e. birth certificate).
Application Questions – Cuban Marriage
Cuban Marriage Basic Document Requirements
In order to marry a citizen of Cuba, you must demonstrate to the Cuban government that you are eligible to do so. This includes:
Proof of country of birth
Proof of single status
Proof of age requirement.
As expected in a communist state, marriage in Cuba is complicated with a lot of bureaucratic rules you have to adhere to. Practically anyone can be married in Cuba, regardless of nationality or place of residence, as long as they have the required documentation. As the Canadian, or foreigner, in the marriage, Cuba requires you to have the following:
Long Form Birth Certificate.
Proof of marital status if you are single. As a Canadian that means obtaining a statement in-lieu of certification of non-impediment to marriage abroad. This should be applied for from the Department of Foreign Affairs, Trade and Development Canada by mail from inside Canada. You must send the request to the Authentication and Service of Documents section of Foreign Affairs before you depart for Cuba, to ensure that you have the statement in-lieu of with you when you travel. Alternatively, you can apply for one from your local government of Canada office abroad in Cuba, which would be the Canadian embassy in Havana.
If you are widowed, you will need your marriage certificate and the death certificate of your deceased spouse.
If you are divorced, you will need your divorce certificate.
A valid passport and your tourist card and/or visa.
Please note that all these documents, or notarized copies of such, must be translated into Spanish and then legalized or notarized at the Cuban consulate in Canada nearest you. This should be done before you travel to Cuba for the wedding. Your Cuban partner will require the following:
His or her identity card;
If they are divorced, their divorce certificate or a notarized copy of the same;
If your Cuban partner is female, and has been divorced for less than 300 days, then she will need a medical certificate that states whether or not she is pregnant;
If your Cuban partner is a widow, they will need their marriage certificate and their deceased partner's death certificate.
For marriages in Cuba, if you, the foreigner, are unable to physically attend the marriage ceremony, you may appoint a representative through the Cuban consulate in Canada. The representative is granted by you the power to represent you at your wedding by means of a notarized letter in Canada, which is then authorized by the Cuban consulate, and sent to Cuba. The representative has to be an adult of either sex, and can be of any nationality. In order to be granted the power to represent you, your representative in Cuba must give the authorities there the following information about themselves:
Full name;
Place of birth;
Citizenship;
Marital status;
Occupation;
Address;
Identity card if Cuban or Passport if foreigner.
In Cuba, your civil marriage application will take place at a quasi-private entity run by the Justice Ministry of Cuba and called Consultoría Juridica Internacional, S. A. In Havana their offices are located at the following addresses:
108 22nd street – between Avenida Primera and Avenida Tercera – in Miramar, Municipality Playa, Havana, Cuba
23rd street, and J street, El Vedado, Municipality Plaza de la Revolucion, Havana, Cuba
You should arrive at their offices with all the above-listed documentation as well as with 2 adult witnesses who are not related to either you or your Cuban partner. They should also be functionally fluent in Spanish, and must give the following information:
First and last names;
Address;
Identity document numbers or passport number along with residency permit or tourist card.
You will have to pay several fees and a stamp fee and will be given 3 copies of your marriage certificate.
Application questions – Sponsorship Application Process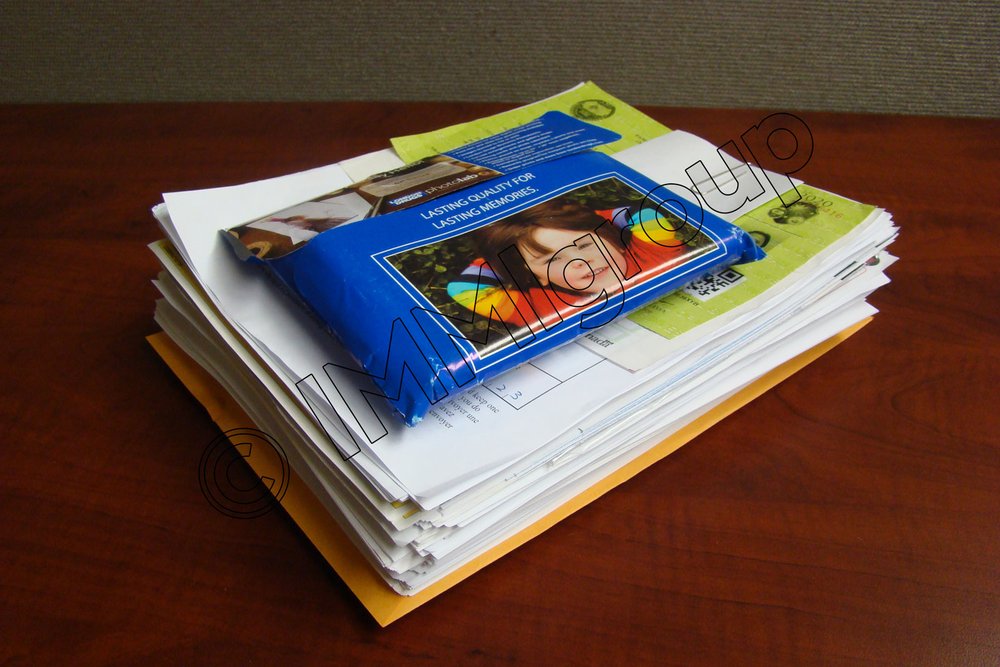 Can I file the Family Class Sponsorship Application myself? I am trying to save money.
Yes, you can. We've learned a lot from our experiences filing the Family Class Sponsorship Application and have found that it takes a special type of person to complete the filing correctly. See if the following applies to you:
I am excellent with detail
Long instructions don't worry me
I easily absorb and understand government jargon
When reviewing my own work, I have a keen eye in catching my own mistakes
I have an abundance of time to dedicate to this task.
If this is you, then go for it. The only thing we recommend is to complete an hour-long prep session. We charge $225 for this service. We will do the following:
Direct you to all the application forms you will need to fill out
Talk about the supporting documents you need and point out what you are missing
Talk about the weak parts of your relationship and make recommendations on improving them.
After this you will be ready to start.
If you choose to not complete the hour-long prep session with Immigroup we recommend getting someone to review your application. We can't stress the importance of this enough.
This is a mistake that we see often; people think they have everything, submit the documents, then find out that something is missing. Then what happens is either;
The application takes forever to process. OR
The case officer that is responsible for your application has to keep pausing the processing of your application and will send you an official letter requesting some clarification of your application/ supporting documentation. One pause in your application can take 1-3 months before restarting the processing of your application.
Here the simple but effective solution is to hire someone to review your application before filing. We do this service for $1000 (up to 4.5 hours of working time). We will review your application completely.
The process of applying to sponsor your partner has 3 parts:
You apply to sponsor your spouse or common-law partner and any dependent child involved. You will have to prove to IRCC that you can: meet basic needs like food clothing and shelter for yourself and your family that you can support them financially, and in general ensure they do not have to seek government assistance. Go here to download the forms.
Your spouse or common-law partner completes the application for Permanent Residence. Go here to download the forms.
Your spouse or common-law partner then has to fill out the forms specific to the region from which they are applying, in this case Cuba.
Within the application process, gathering the necessary documents is key. Go here to see a list of all the forms needed under Step 2: Complete the Application. As well, the document checklist or form IMM5491 will list all the documents that you will be needed. Go here for a step by step guide to filling out the forms.
You will have to fill them out on a computer and then validate, print, and sign them, as well as place the barcode page on top. You will also find information on how to use a representative to aid you in the process, should you choose to take that route.
Next, you must calculate the fees owed using the tables in the guide and then pay the fees, either online using Visa, MasterCard or American Express, or at a Canadian financial institution if you are in Canada.
Remember to obtain an official receipt for your payment of the fees that you must include with your application.
You then should submit the application to the case processing centre in Mississauga, Ontario, Canada. Refer to the application guidelines for the address in Mississauga.
Remember, while sponsorship is how to ensure your Cuban partner is able to join you and live with you in Canada, you must submit a complete and accurate application to give them a good chance of being accepted. Sponsorship by itself is never a guarantee to permanent residency for your spouse or common-law partner. Do it right the first time and save yourself and your partner the time and trouble that comes from a hasty, poorly done application.
Can you help me with the complete process of the Sponsorship Application? What is the cost?
Yes, we can help you. Our firm has been doing Cuban marriage with sponsorship since 2005.
The total fees for this service are $3500 + taxes, Government fees, & courier.
Simply put, we will help you from beginning to the end of this process (when your spouse gets his/her Permanent Residency to Canada). The amazing thing with this option is that you will get complete support with the application, supporting documentation, spousal sponsorship letter, tracking the application process, and (if required) communication with the Canadian Embassy in Havana.
I am not good with filling out applications; do you have an option to help me fill out the application?
Yes, but this is only available for the full service ($3500). If you live in a major city and we have an Immigroup immigration agent in that city, you will be able to come in and do it in person. Just remember this could take a few meetings. Otherwise we will do this by phone or scree-sharing software.
How long do I need to be in a relationship before I can file the Sponsorship Application?
There's no minimum requirement but, ideally, it should be at least 12 months since the first time you've met.
Can I get married in Canada? / Can I bring my Cuban partner to Canada first?
It's is very hard to get a Canadian temporary visa for a Cuban, in most cases it will be denied. We have been doing this since 2005 and we've rarely seen this be successful.
Can I get married in an alternative country (Ex. Mexico)?
Yes, but the Cuban marriage papers will still need to be done.
What is the success rate of a Cuban marriage?
Cuba has seduced, bewitched, and betrayed countless souls throughout its colourful history.
You may believe that you have found your perfect match during a vacation or business trip to the island, but before you get married to your Cuban partner, and start the process of sponsoring them, a word of caution. A survey by Canadian immigration officials in Havana of the marriage and immigration records pertaining to Cuban-Canadian couples who were married in Cuba and moved to Canada, found that about 25% were fraudulent marriages, or "marriages of convenience". [The source paper removed the story so the link has been removed.] These are marriages entered into in order to gain entrance to Canada. Canada's immigration laws concerning sponsorships were tightened up in part because of the high proportion of sham marriages emanating from Cuba, as well as the Dominican Republic.
This means that nowadays, you may very well be subject to an interview by Canadian immigration officials to ascertain the validity of your marriage, should you marry a Cuban national and apply to sponsor them. Take a little time and listen to your friends' advice, and if you are still convinced of your Cuban partner's sincerity, then by all means take the plunge.
Can I do a prenuptial agreement?
Yes, it will have limited protection, but it can help. Please email [email protected] and they will put you in touch with a law firm or lawyer that can advice you and completing this contract. We advise that you only pay for a 1-hour consultation, before fully committing to this process.
Cuba Questions
What is the salary in Cuba?
Salaries are very low in Cuba. This is due to the fact that Cuba is a socialist country and supports socialist political values regarding wealth distribution. The average wage is about $5 a month. There is a very small salary variation between unskilled and skilled laborers. For example, a street sweeper might make $17 and a brain surgeon $22 a month. Since taxis in Cuba are paid using Cuban convertible peso which is equivalent to U.S. dollar, a university professor in Cuba who earns $40 will have to pay a half of his salary to get to the university from the city (Havana). A taxi driver earns half of professor's monthly salary within a 45 minutes ride. In the Caribbean nation of 11 million, education and health care are free or nearly free, but the cost of putting food on the table remains a major everyday concern.
Cubans who have access to hard currency — those who work in tourism or who have relatives overseas — can spend it to supplement their incomes. But million have no such access.
President Raul Castro's government has trimmed state payrolls and allowed a few crowd-pleasing changes like allowing Cubans to stay in hotels that once were only for foreigners.
My Cuban partner works at a resort and at some point the resort will find out about the relationship with me (Cuba nationals working on a resort are forbidden to become romantically involved with a foreigner) and they will lose their job. What will happen if this situation occurs? Is there anything I should be aware of?
Resort job are one of the best jobs in Cuba, they get paid better then doctors. It is not uncommon for foreign partner to financially support their partner when they lost their job. If they do lose their job, you can expect to pay an estimated 4 to 12 months of support. The amount that you send your partner as support is up to you but $100 per month is a lot of money for Cubans.
Wedding Question in Cuba
Can I have a simple wedding at the local Cuban city hall?
Yes, but we strongly recommend that you at least have a few witnesses attend. This is because we will need to fill a Family Class Sponsorship Application and one of the supporting documents will be photos of the marriage. It will make your case somewhat weak if only two people are in the photo.
You don't need to fly in 30 of your family and friends for this event, but a nice local Cuban party at your loved ones family home would become proof of the validity of your relationship.
How do I get married in Cuba?
A major advantage of having your wedding at a hotel or resort as they will do most of the arrangements for you. Simply contact the resort or hotel and notify them of your wedding plans and they will give you a list of requirements that you would have to send them. They will do most of the registration and preparation for you.
Immigroup's relationship with you
What can Immigroup representatives do for you?
Immigroup representatives will deal with the government on your behalf. Their job is to make sure they are filing a complete application and do as much of the work for you as possible.
How much experience does Immigroup have with Cuban marriage?
We have been around since 2004 and have been doing Cuban marriage services since 2005. We are the first Canadian company offering this service and have done more Cuban Marriage then we can count.
Processing Time
Once the necessary documents are gathered, it usually takes the Cuban government up to 3 weeks to authenticate the documents.
If you then file a Canadian sponsorship application for your Cuban spouse or partner, this application takes an average of 10-12 months.
A visitor visa application for your spouse or partner to visit you in Canada while the sponsorship applications are processing takes an average of 3 –14 days.
Please see our pages on family sponsorship and Canadian visitor visa for more information on the processing times of these applications.
Costs of the Process
Legal Fees
Our fees are on a case-by-case basis, but Immigroup service fees are usually around $1000 for a Cuban Marriage application. Top Priority service for clients who need to marry their Cuban fiancé urgently carries additional costs.
If you do not know where you stand, whether you are eligible to marry a Cuban citizen, or how to proceed contact us for assistance or call us at 1-866-760-2623.
Government Fees
In addition to the legal fees paid to a consultant or lawyer to assist you with this process, you must also pay a fee of up to $1300 Canadian dollars to the Cuban government for filing the application, depending on the consulate where the application is submitted and other factors affecting the applicants.
Other Fees – Disbursement Fees
Because the only language recognized in Cuba is Spanish, documents must all be translated into Spanish to be included in an application. Documents are also sent to Cuba and Cuban embassies by courier to ensure security, confidentiality, and confirmation of delivery. These costs are known as disbursement fees and are unique to each case; however the total is typically less than $500 Canadian dollars.
List of Cuban Consulates in Canada
Calling Cuba from Canada
To make a direct call to Cuba from Canada, you need to follow the international dialling format given below. The dialling format is same for calling Cuba mobile or land line from Canada.
To call Cuba from Canada 
Dial 011 – 53 – Area Code – TEL #
Follow the dialling format shown above while calling Cuba from Canada.
011 – Exit code for Canada is needed for making any international call from Canada
53 – ISD Code or Country Code of Cuba
Area code – There are 24 area codes in Cuba. Dial area code of the city in Cuba you are calling after dialling ISD Code. A Cuban telephone number is normally 8 digits long.
List of area codes for major centres in Cuba
Artemisa
47
Guantanamo Bay
99
Mayabeque
47
Camaguey
32
Havana City
7
Pinar del Rio
48
Ciego de Avila
33
Holguin
24
Sancti Spiritus
41
Cienfuegos
43
Isla de la Juventud
46
Santiago de Cuba
22
Granma
23
Las Tunas
31
Villa Clara
42
Guantanamo
21
Matanzas
45
How to Call Canada from Cuba
To make a direct call to Canada from Cuba, you need to follow the international dialling format given below. The dialling format is same for calling Canada mobile or land line from Cuba.
To call Canada from Cuba Dial
119 – 1 – Area Code – TEL #
Follow the dialling format shown above while calling Canada from Cuba.
119 – Exit code for Cuba is needed for making any international call from Cuba
1 – ISD Code or Country Code of Canada
Area code
There are 18 area codes in Canada. The area code is the first three digits of your telephone number:
Province
Code
Province
 Code
Alberta
403 / 587 (southern Alberta)

587 / 780 (central and northern Alberta)

Nunavut
867
BC
236 / 250 / 778 (majority of BC)

236 / 604 / 778 (Metro Vancouver)

Ontario
226 / 519 (southwestern Ontario)

249 / 705 (northeastern Ontario)

289 / 365 / 905 (Greater Toronto Area)

343 / 613 (eastern Ontario)

416 / 647 (Toronto)

807 (northwestern Ontario)

Manitoba
204 / 431
PEI
782 / 902
New  Brunswick
506
Quebec
418 / 581 (eastern Quebec)

438 / 514 (Montreal)

450 / 579 (Greater Montreal)

819 / 873 (remainder of Quebec)

Newfoundland and Labrador
709
Saskatchewan
306 / 639
Northwest Territories
867
Yukon
867
Nova Scotia
782 / 902
Time Differences
Cuban Standard Time is 5 hours behind Greenwich Mean Time (GMT-5), so it is the same as Toronto time (EST).
| Canadian Time Zone | # of Hours difference from Cuba |
| --- | --- |
| Pacific (BC, Yukon) | Cuba is 3 hours ahead |
| Mountain (Alberta, western Nunvaut, Lloydminster, Saskatchewan) | Cuba is 2 hours ahead |
| Saskatchewan | Cuba is 1 hour ahead |
| Central (Manitoba, Northwest Territories, central Nunavut, northwestern Ontario) | Cuba is 1 hour ahead |
| Eastern (most of Ontario, most of Quebec) | No difference |
| Atlantic (Labrador, New Brunswick, Nova Scotia, PEI, eastern Quebec) | Cuba is 1 hour behind |
| Newfoundland | Cuba is 90 minutes behind |
Cuban Daylight-Saving Time
Cuba uses DST so time differences stay the same between Cuba and your Canadian time zone except for Saskatchewan, where the difference is one hour greater during DST.
Cuba is scheduled to end DST on Sunday, 11 November, 2012, at 1am when clocks are turned back 1 hour to midnight. However, Cuban authorities have been known to alter DST dates on short notice.
Cuban Money
The monetary system in Cuba is a dual-value decimal based system, with the principle unit of Cuban money being called the Peso. There are two separate currencies circulating in Cuba: that based on the National Cuban Peso and that based on the Cuban Convertible Peso. The exchange rate between the two  is officially 1 to 1, but the reality is that the Convertible Peso is worth 24 to 25 National Pesos.
Cuban peso
Cuban citizens are paid their salaries and wages in National Cuban Peso, and it is this currency in which staple goods and foods are traded.  It is subdivided into 100 centavos.
Cuban convertible peso
The Cuban Convertible Peso is also called the chavito. It is used mostly by tourists and for purchasing expensive or luxury goods.  Its value was officially US$1.00. On November 8, 2004, the U.S. dollar circulation and in Cuban retail outlets was stopped leaving the convertible peso as the only currency in circulation in many Cuban businesses. For some time, it was officially exchangeable only in Cuba and its value was raised to US$1.08 on April 5, 2008, and consequently reverted to US$1.00 on 15 March 2011. The convertible peso is the eleventh-highest-valued currency unit in the world and the highest valued "peso" unit.
What type of money should a Canadian bring to Cuba?
If you are a Canadian citizen travelling to Cuba- bring Canadian money only and bring the following denominations;  $5, $10, $20 bills (NO $50 bills) and you can change them at the Cuban airport money exchange when you enter Cuba or at the Hotel where you are staying. When you get the Cuban convertible pesos only take 1 peso, 3 peso, 5 peso or 10 peso notes. Do not bring the American dollar unless you want a very bad exchange rate. Visa, MasterCard and The Amigo Card are the best credit cards to bring and you will probably have to show your Passport as a requirement when shopping in the city if you use a credit card. I wouldn't rely on finding an Interact machine and expect to get money out of it with your Canadian Debit card, Mastercard or Visa.
Emergency numbers and contact information for Canadians in Cuba
Embassy of Canada in Havana

Calle 30, No. 518 esquina a 7ma
Miramar, Havana
Cuba

Telephone: (53-7) 204-2516
Fax: (53-7) 204-2044 E-mail: [email protected]
Website: cuba.gc.ca


View Larger Map

Consulate of Canada in Guardalavaca

Hotel Atlantico, Suite 1
Guardalavaca, Holguín
Cuba

Telephone: (53-24) 430-320
Fax: (53-24) 430-321 E-mail: [email protected]


View Larger Map

Consulate General of Canada in Varadero

Calle 13 e / Avenida Primera y Camino del Mar
Varadero, Matanzas
Cuba

Telephone: 53 (45) 61-2078
Fax: 53 (45) 66-7395 E-mail: [email protected]


View Larger Map
Hours of Operation are usually Monday / Wednesday from 8:30AM to 12:00PM
After normal hours emergency contact information for Canadian citizens
Call collect:  613-996-8885 / 613-944-1310 (TTY) – The Emergency Operations Centre of the Department of Foreign Affairs and International Trade operates 24 hours a day, seven days a week.
To call collect from Cuba, dial 012 to reach a local operator. Advise the operator that a recorded message will indicate that collect calls are accepted.
You can also phone the numbers above and follow the recorded instructions to reach the Emergency Operations Centre.
E-mail: [email protected]
Emergency services
The emergency services offered by the embassy falls under the following categories:
Arrest or Detention
Child Abductions
Evacuations
Natural Disasters and Civil Emergencies
Financial Assistance
Lost or Stolen Belongings
Medical Matters
Missing Persons
Passport
Transportation Accidents
Emergency Contacts in Cuba
In most cases, you will want to dial 106 (Police) for any emergency.
Ambulance is 104 in six of the country's provinces.
For Havana, dial 838-1185;
Pinar del Rio: 76-2317;
Isla de la Juventud: 32-4170;
Matanzas: 2-8500;
Ciego de Avila: 185;
Las Tunas: 4-9192;
Granma: 185;
Santiago: 62-3300;
Guantanamo: 104;
Baracoa: tel. 4-3472
105 for the fire department.
The three-digit emergency numbers are part of an ongoing effort to institute a national program for emergency response. However, in some areas of the country, it is still not fully functional. At none of these numbers can you assume you will find an English-speaking person.
Cuban Wedding Traditions
Traditional Wedding food in Cuba
Cuban cuisine has many and complicated roots. The island of Cuba was home to several native ethnic groups, each of which had its own cooking tradition, when the Spanish arrived in the late fifteenth century. The Spanish added their culinary traditions to the mix, and later various immigrants including African slaves, French, Arabs and Portuguese all left their mark. Here are descriptions of some favorite Cuban traditional dishes:
Sofrito: Sofrito is a sort of sauce made of garlic, onions, peppers, oregano and tomatoes fried in olive oil. Sofrito is not meant to be eaten alone but rather forms a flavor base for other dishes.
RopaVieja ("Old Clothes"): This unappetizing-tasting dish is a Cuban favorite. Ropa Vieja is shredded beef (usually a tough but tasty cut such as flank steak) which has been slow-cooked and shredded, then served with tomato or sofrito sauce. On a plate, it looks a little like Carolina-style pulled por, although the taste is different. The dish derived its name from its shredded look..
Picadillo (Cuban Beef Hash): The food is cooked using ground beef, onions, olives, garlic, oregano, tomato sauce and raisins. Every Cuban family has their own recipe. When picadillo is cooked correctly it tends to have a sticky, pasty texture. It is usually served with rice or cooked in dough to make empanadas.
Moros y Cristianos consist of Black Beans and Rice. It is a popular staple food in entire Cuba and Miami. The black beans are cooked using onion, pepper, garlic, paprika, cumin, oregano and bay leaves. When they are ready, a sofrito usually a bits of ham or bacon is added. The beans are served with regular white rice.
Pollo con Quimbobó y Plátanos consists of Chicken with Okra and Plantains. This traditional meal is prepared by  cutting a whole chicken, frying it and then is being stewedwith bits of okra, plantain bananas, onions, peppers, garlic, tomatoes, olives and lemon or lime juice. Once stewed, it is served with white rice.
Cuban sandwich: It is a popular food both in the island and in Florida. Cuban sandwich is a traditional dish on it's own. To prepare the food, you'll need bread. The bread is sliced and spread with mustard before adding ham, roast pork, Swiss cheese and pickles.
Boniatillo consists of Sweet potato pudding. A boniato is asweet potato from Cuba. Boniatillo is a favorite pudding in Cuba prepared using Cuban sweet potatoes. You can also use regular sweet potatoes. Boniatillo is a favorite holiday dish forthe people of Cubans.
Traditions and Customs of Cuba
Family and friends are considered very important in Cuban traditions and customs. Holiday celebrations in Cuba comprise of large groups of people celebrating together. Food is considered a vital aspect in the Cuban culture and traditions. Some aspects of Cuban wedding traditions differ with many other Western cultures' wedding practices.
Christmas Traditions in Cuba
Christmas traditions in Cuba consist of coming together in large numbers by family members to celebrate. These include even extended families in order to have a large group as possible in order to celebrate the holiday. Food is an important part of the Christmas tradition in Cuba. The Christmas pig must be fresh. It is traditionally caught and killed within two days of Christmas. Manny pigs are provided for large gatherings. The entire pig is then roasted to provide food for the entire family.
Cuba Pig Roasting
The desserts passed from one generation to another in the family are also a tradition during Christmas celebrations. Desserts includes; flans, turrones and nuts.  Turron is a desert made of honey, sugar and egg which is served with toasted almonds and is popular throughout Latin America.
New Year Celebration
New Year's traditions in Cuba comprises of a theme of doing away with the bad times from the previous year and looking forward to the good times of the New Year. To symbolize this, a doll is burned on New Year's Eve to represent the discarding of the bad times of the past year. Instead of burning a doll, some Cubans will throw water over their shoulder. Cubans celebrate New Year's with large firework displays in celebration of the good times to come.
It is traditional in Cuba to eat twelve grapes, one on each chime of the clock. This tradition traces  its origin in 1909, when grape growers in Alicante thought of it as a way to cut down on the large production surplus they had had those days. Nowadays, the tradition is followed by almost every Spaniard & Cubans, and the twelve grapes have become synonymous with the New Year.
The Cuban tradition of throwing a bucket of water out the back door symbolizes getting rid of the evil spirits that have accumulated over the years. It symbolizes the throwing out of the bad things that have accumulated over the past year and starting a fresh and clean.
In Cuba the birthday is a very important and large celebration. It is not just about the family and the friends of the child. Coworkers of the parents, neighbours and others are invited. The birthday celebration comprises of a lot of dancing, singing traditional songs and also  a competition to break a pinata filled with items.
Wedding Traditions
Cuban wedding celebrations are famous due to their festivities. There always is lively music and dancing at a Cuban wedding. Wedding guests engages in the traditional money dance, where every man who dances with the bride must pin money to her dress in order to help the newlyweds with their honeymoon expenses.  Along with receiving wedding presents, it is customary for the Cuban bride and groom to give each guest a favor/a gift, to remind them of this wonderful and joyous occasion.
A guateque campesino
A guateque campesino is the celebration of the people living in the Cuban countryside, where the farmers tunes sound with the conspiracy of typical instruments as the tres, the laúd, the güiro and the guitar.
Cuban Tres
The Cuban Tres is a guitar-like instrument with three double strings (six strings in all). It played a key role in the Cuban "Son" musical style and continues to play a part in many Afro-Cuban inspired bands. It is sometime referred to as "Cuban Tres Guitar", "Tres Cubano" or "Tres Guitar."
The parties include dances as the zapateo and duos of singers who improvise the lyrics of a song causing the delight of the participants. The guateque campesino is the natural form in which a group of friends and neighbours meet to celebrate either the end of the harvest or a family celebration.
It is common to see a singer improvising décimas as lyrics of a song, and couples dancing the zapateo, although the latter have been recently substituted by the son. This Cuban musical genre is also well known internationally in themes as "Píntate los labios María", by Eliades Ochoa.
The classic invitation of the roasted pork on the grill, casabe with mojo, black beans and white rice, accompanied by the ever present beer and the rum. It could be also the saoco, consisting in a drink made of coconut milk and aguardiente that cheers the guateque until late night.
Justo Vega and Adolfo Alfonso made the event very famous in the national scene. At the end, a good guateque has for sure a touch of creole coffee to finish the dinner with music in the Cuban countryside.
One of the earliest and most traditional feasts in Cuba is the carnivals. The ones from Santiago de Cuba and Havana are the most popular.
Thousands of people anticipate or expect this feast every year. They are eager to enjoy the entertaining show made up of a parade of floats, which is explosive, colourful and entertaining for everyone.
Carnivals have their roots in the past centuries. It is linked to the festival of Corpus Christi and the Epiphany, this is when black people organized collective dances and parades.
When allowed by their Spanish master, the African slaves were able to enjoyed some days off once in a year. Besides that, every January 6th, Epiphany Day, they were allowed to produce their songs from their original lands. In the case of the capital the date of its celebration has varied through time. Nowadays the celebration takes place in summertime, although it is said it that it will return to the months of February and March.
This celebration full of music, rhythm and colour is animated by traditional parades of costumed merrymakers as the Jardinera, the Giraldilla of Havana, Guaracheros of Regla, Los Marqueses de Atares, The Bolleras and The Alacrán. During the celebrations, intense color, traditional dances and creole rhythms come together; while accompanied by the drums and the sound of the Chinese cornet. The masquerade feast is the most important expression of the carnival, according to the erudite Don Fernando Ortíz.
Every year during the feast, the audience becomes active participants by dancing to the entertaining music played by the most popular bands of the Island.
Religious Life in Cuba
The Roman Catholic Church estimates that 60 percent of Cuba's population is Catholic, and they further estimate that 10 percent of baptized Catholics regularly attend Mass.
Membership in Protestant churches is estimated at 550,000 persons, about 5% of the Cuban population.
The Baptists, represented in four different conventions, are possibly the largest Protestant denomination, followed closely by the Pentecostal churches, particularly the Assembly of God.
The number of Pentecostals is believed to be rising sharply.
Jehovah's Witnesses report more than 90,000 members
Seventh-day Adventists 30,000
Anglicans 22,000
Methodists 21,000
Presbyterians 15,000
Quakers 300
Mormons 50
The Mormons meet in Havana in space rented from other churches.
Other religious groups in Cuba include Greek Orthodox, Russian Orthodox, Muslims, Jews, Buddhists, and Baha'is.
The Jewish community has 1,500 members, 1,200 of whom reside in Havana.
The Muslim population consists of 6,000 temporary residents, mainly businessmen, students, and diplomats, and 300 native-born Sunni Muslims. There are approximately 50 Shi'a Muslims.
The Shi'a community directs the Al-Ma'sumin Islamic Center. In the fall of 2008 a hurricane extensively damaged their building, and the Center now operates out of an apartment.
The foreign missionary groups in Cuba are operating through registered churches and they are highly regulated. Visits by foreign religious figures are supervised by the Office of Religious Affairs of the Central Committee of the Cuban Communist Party.
House churches are normally subjected to numerous regulations concerning church location and hours of worship.
The Government has officially registered 1,640 house churches, but the status of up to 3,000 is pending, therefore there are likely 5000 in the country.
Even though they are required to register with the Government, the majority of house churches are unregistered and therefore operating illegally.On the other hand, many registered religious groups are able to hold services in private homes.
Examples of Major Churches in Cuba
Names:  Havana Cathedral; Catedral de la Habana; Catedral de San Cristobal de la Habana
Type of site: Roman Catholic cathedral
Date of Founding: 1748-77
Location: Plaza de la Catedral, Havana, Cuba
Phone: 7/861-5213
Hours: Mon-Fri 9-11 and 2:30-6
Mass:  Tue, Thu 8am; Sun 10:30am
Cost: Free
Construction of the church was started in 1748 and finished in 1777. It was consecrated as the first Cathedral in Havana, built in 1789. Some of Christopher Columbus' remains were kept in this church between 1796 and 1898 but they were moved to Seville Cathedral, Spain.
Iglesia Ortodoxa Rusa
San Pedro e/ Santa Clara y Sol
La Habana Vieja, Cuba
Telephone (53-7) 864-7962
This Russian Orthodox Church is one of the newest  churches in Cuba, located in Old Havana at San Pedro Street opposite the Sierra Maestra Terminal. The church was officially opened in 2008 by the Cuban president Raul Castro in the presence of the Russian president Medvedev.
Santo Cristo del Buen Viaje
Plaza del Cristo | La Habana Vieja, Havana, Cuba
Telephone: 7/863-1767
The construction of Santo Cristo del Buen Viaje began in 1640 and was completed in 1664. It is located in Old Havana.
The church was built in the 19th century and is located in the Habana Regla district across the bay. The Virggen de Regla is displayed in the church. The "Virgen de Regla" is a "Black Madona. It is a fifteen minutes ferry trip to / from Havana la Regla.
Virgen de Regla "Black Madona"
The slaves in Cuba who were followers of the Lukumi religion of Nigeria adopted the Virgin of Reglaas the surrogate for the African goddess Yemaya.
Romantic, Scenic and Historic Places in Cuba
A tropical island, Cuba is a special place for romantics and lovers. Cuba has great beaches, valleys, mountains and cities with numerous scenarios that let you enjoy its beauty.
Hotels
Havana
Hotel Santa Isabel
The Santa Isabel is the grandest of Old Havana's hotels, and its location is perfect: it stands on the eastern side of the Plaza de Armas, the city's earliest and most beautiful colonial square in the heart of Old Havana. It is a restored eighteenth century mansion and it offers refinement and Old World charm
Granma Province (Bayamo city)
The Hotel Royalton is located in the old quarter of Bayamo, Granma province, just west of Parque Céspedes and dates back to the 1940s. It's excellent combination of accommodation and cuisine make it a popular spot in the city. The Hotel Royalton is the home of legends and history rooted in a city rich in traditions and adventures
Holguin Province
Brisas Guardalavaca
Brisas Guardalavaca is a wonderful spot where you can perform your wedding ceremony, renew your vows and celebrate a wedding anniversary.
Brisas Guardalavaca Hotel is a big all Inclusive with a beach at the bottom of the garden, this hotel is a great choice for a relaxing break.
Paradisus Río de Oro Hotel, Guardalavaca
The Paradisus Río de Oro Hotel is located near Esmeralda Beach and 5 km from Guardalavaca. It is an adult's only hotel and is considered ideal for weddings and honeymoons.
Matanzas Province
Hotel Iberostar Laguna Azul
The Hotel Iberostar Laguna Azul was opened recently. The Hotel Iberostar Laguna Azul enjoys a privileged location, right on the Varadero beachfront, where you can enjoy the unique experiences that Cuba has to offer.
Hotel Varadero Sol Palmeras
The Sol Palmers is a well-established and very popular hotel.  It commands an excellent beach-front position at the quiet end of the Varadero peninsula.  It is surrounded by extensive tropical gardens and it is only 20 minutes from the town of Varadero.
Paradisus Princesa del Mar Resort & Spa
Paradisus Princesa del Mar Resort & Spa is located near Varadero Beach. It is a five-Star Ultra All Inclusive Resort with 434 rooms recommended for only adults aged 18 years and above. It is highly recommended for weddings and honeymoons.
Santiago de Cuba Province
Hotel El Saltón
Hotel El Salton is located in the middle of the Sierra Maestra, Cuba's tallest mountain range, surrounded by beautiful landscapes, a natural cascade, cocoa plantations, lakes and in a micro-climatic area.
Beaches
Havana
Baracoa Beach
Baracoa Beach is situated on the north coast of the island of Cuba and 7 kilometers from the city of Bauta, this beach has a 2.6-kilometer-long coastline which presents accumulations of sand and outcrops of sharp rocks.
Bacuranao Beach
Playas del Este is a vast littoral about 15 kilometres long, full of white sand beaches surrounded by coconut palms. It stretches from Bacuranao Beach –12 kilometres east of Havana– to Guanabo Beach –27 kilometres east of Havana. Between these two one can find four other beaches: Tarará, El Mégano, Santa María del Mar and Boca Ciega. All of them are excellent options for tourists who want to spend a day at the beach without leaving the capital.
Ciego de Avila Province
Playa Pilar Beach
Playa Pilar is considered one of the most wonderful beaches in Cuba. It is located about seven kilometres west of the resort's area of CayoGuillermo, Ciego de Avila Province. &;Its strategic location is considered a haven of tranquillity and beauty.Its calm crystal clear waters and its white soft sand are considered to be one of the best in Cuba.
Holguin Province
Guardalavaca Beach
Guardalavaca is a beach located on the North coast of Holguin Province. It is one of the most beautiful beaches in Cuba. It is an ideal destination for relaxation, fishing, diving, snorkelling (coral reefs are justfew meters off the beach).
Matanzas Province
Varadero Beach
Varadero beach is found in Matanzas Province and is considered as the most romantic beach in Cuba and a wonderful place for lover's getaway during, honeymoons, Valentine and weddings. It was voted one of the world's most romantic beaches. It has soft white sand and it is situated near secluded romantic hotels, gourmet restaurants and hot sexy salsa dance night clubs which make Varadero Cuba the Perfect Romantic holiday destination. Lovers from all over the world have long held secret weddings and honeymoons on the beaches of Varadero
Sancti Spiritus Province
Playa Ancón Beach, Ancon
Playa Ancón Beach is renowned as the largest beach on Cuba's south coast.  It is found in the Sancti Spiritus Province, southeast of the town of Trinidad. It has over four kilometres of cream-coloured sand. Playa Ancon Beach is a picturesque stretch of coast which is one of Cuba's upcoming tourist areas. Playa Ancon Beach is an ideal families beach.
Historic and Scenic Places
Havana
Old Havana
Stroll around Old Havana – colonial buildings, elegant plazas, sweeping boulevards and narrow, atmospheric streets bristling with life. The historic old town's shabby elegance of 18th century colonial architecture evokes memories of a glorious past.
Malecón, Havana
Takea stroll along the Malecón, the sea wallthat links Old Havana to Vedado, and is popular with romantic couples.
Granma Province
Bayamo
Boyamo is the capital city of Granma Province of Cuba, and one of the largest cities in the Oriente region. The National Monument city is filled with strolling troubadours, good food, and a fiery 19th century revolutionary history.
Matanzas Province
Bellamar Caves
The Bellamar or Bellamar caves are very near to Havana, Varadero and Matanzas. This cave system has been one of the Cuba'stop tourism attraction sites for more than a century now. Those who wish to visit these magnificent caves are able to accessthem from Varadero, Havanaor the port city of Matanzas .
The Sierra Maestra Mountains – OrienteProvince
Escape to the remote, wild and seductive mountainous south-eastern region. The Sierra Maestra is Cuba's largest mountain range. The Sierra Maestra is located in the Santiago de Cuba province, bordering the Granma province.A spectacular showcase of flora and fauna, and a great diversity of unusually colourful birdlife, is encountered in Sierra Maestra, including pygmy owls, thumbnail-sized frogs, and an assortment of life forms that exist only in Cuba, such as butterflies with invisible wings. The mountain range features the highest points of the island, with Pico Turquino (see below) standing proud at 6,580 feet (1,973 meters).
Marriage in Cuba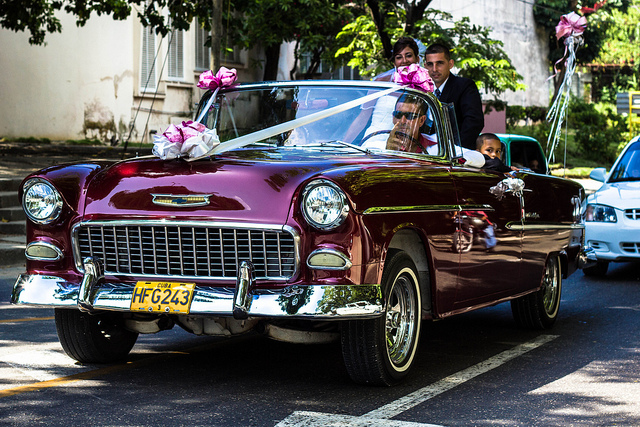 Cuban Marriage by Christopher L. / Flickr / 2.0 BY
Read about marriage in Cuba here.
Marriage in Canada
In line with our focus on Ontario at IMMIgroup, we will outline the requirements for getting married in the province of Ontario. There are several conditions you will have to meet to get married in Ontario:
You must both be 18 years old or older. If you are 16 to 17 years old, you may get married, but only with the written consent of your parents or legal guardians;
The marriage has to be voluntary;
You may be of the same or of the opposite sex;
You cannot be close relatives by blood or by adoption;
You must both be present at the marriage ceremony;
You cannot be married. If you are divorced, you will need to show proof of your divorce.
There are two kinds of marriages in Ontario:
A religious marriage: When a recognized religious official marries you. Go here for a list by municipality of religious marriage officiants. Go here for a list by name of religious marriage officiants.
A civil marriage: Where a judge, justice of the peace, or an authorized municipal clerk marries you. This is usually done at city hall or a local municipal office. Go here to find a local city hall, town hall, or a municipal office.
There are 2 forms, either one of which you must have before you get married. Remember, you only need one of these two forms:
A marriage licence: To get a marriage licence you will need 2 pieces of government ID, one of which is a photo ID. Go here to download your marriage licence application form. Some examples of acceptable ID's are:

Birth Certificate
Valid Passport
Record of Immigrant Landing
Canadian Citizenship Card
Valid Driver's Licence
Valid Ontario Photo Card

A banns form: This is what you get from a church after a divine service in which you announce your commitment to each other. A declaration is next published by the church. This is called "the publication of banns."  If you or your spouse have been married before, banns cannot be published and you must instead get a marriage certificate.
Next you must get your marriage certificate, which is a document with the details of a marriage performed in Ontario. To obtain a marriage certificate, your marriage has to be registered by the official who performed the marriage. They do this by sending your marriage licence to ServiceOntario. Usually, it takes about 6 to 8 weeks for your marriage to be registered. You can then order your marriage certificate by going here. Your certificate will be sent through the mail within 15 business days. Please note that you cannot pick your certificate up.
Inland vs. Overseas
There are 2 main options when sponsoring your Cuban partner; from within Canada or inland, or from abroad or overseas. Which one you choose will depend, among other factors, whether your partner has obtained a temporary visa and is already in Canada or whether he or she is still living in Cuba.
There are benefits and disadvantages to each option. With inland applications, your Cuban partner, assuming he or she is already living in Canada on a temporary visa, should not leave the country because if any problems come up when they re-enter Canada, they may be disqualified. Inland applications take longer to process, as well, but your partner has the advantage of already being able to begin assimilating into Canadian society. They are able to improve their language skills and may also be eligible for an open work permit. It is, thus, a good idea to apply for an open work permit at the same time as your inland application. Please note that if an interview is required, which is more than likely in the case of Cuban partners, it will be held in Canada at a government office located near your residence.
Overseas applications are usually processed more quickly, but any interview required will have to be done at the visa office abroad that serves the applicant's country of origin, Cuba in this case. It is possible to do the application from a third country visa office, as well. In choosing between inland or overseas applications, if your Cuban partner will need to travel outside of Canada during the application, an outland application may be best. If he or she are able to obtain a temporary visa, and they do not mind remaining in Canada, then an inland application is probably best. You should note that if your partner is not able to get a temporary visa to visit Canada, any issue which resulted in his or her being denied entry into Canada has to be resolved before you can apply to sponsor them.
Related Content
https://www.immigroup.com/news/top-7-reasons-prenuptial-agreement-your-spousal-sponsorship-application
https://www.immigroup.com/news/common-mistakes-could-cause-your-spousal-sponsorship-application-be-returned
https://www.immigroup.com/news/spousal-sponsorship-letter-how-ace-it