The Top 10 Best Places to Immigrate to in Canada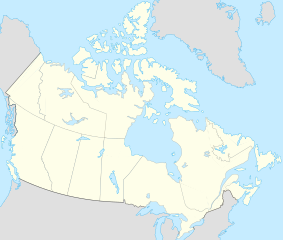 Which province is the best province to live in?

Canada is a gigantic country. How do you choose which province or territory in Canada you would like to immigrate to? Many immigrants will follow the fairly traditional route of heading to major urban centres that already have substantial populations of new Canadians and permanent residents. Places like Toronto, Vancouver, or perhaps Montreal or Calgary.
But there's a problem with that strategy.
While these major urban centres offer a lot of job opportunities compared perhaps to other cities or regions of Canada, the high cost of living in areas like housing, as well as the competition from other immigrants for good jobs, makes them less than ideal places to settle for some. So, given that Canada is an enormous country that extends far beyond places like Toronto or Vancouver, shouldn't you consider all your options when putting together a plan to immigrate to Canada?
Let's drill down into Canada's provinces and territories and come up with a ranking based on a set of clearly identifiable factors that go towards making them an attractive destination, or a place you should avoid. Remember, there is no one-size-fits-all when it comes to these rankings. It all depends on your individual needs and skills. Remember, there are major differences within the provinces too. We hope instead that our ranking encourages you to start thinking about the possibilities across Canada, and not just in major metropolitan areas. In other words, you're going to disagree with some of these rankings. And that's a good thing.
10. Newfoundland and Labrador
by Jonathan Nightingale / Wikimedia Commons / CC BY-SA 3.0
9th in Education
10th (out of 13) in Healthcare
10th (last) in Jobs
9th in Transportation
The most geographically isolated of Canada's provinces – try driving there – also has some of its worst weather; there's a phrase in Newfoundland for being unable to travel due to bad weather. It's like living in the Territories but with more services and more people, and (slightly) better weather.
9. Saskatchewan
by BriYYZ / Wikimedia Commons / CC BY-SA 2.0
7th in Education
9th in Healthcare
7th in Jobs
8th in Transportation
The least populous of the prairie provinces was all the rage a while ago, when it experienced a resource boom. But Saskatchewan lacks most of what the other provinces have, in addition to people. It ranks behind in transportation, health care, education and jobs.
8. New Brunswick
[
Public Domain
]
8th in Education
6th in Healthcare
8th in Jobs
5th in Transportation
Canada's only bilingual province presents new immigrants with the combination of services not quite at the level of the provinces surrounding it, plus the added difficulty of possibly needing to know both official languages depending upon which part of the province you settle in. (If your French is better than your English, you need to figure out where to live.)
7. Manitoba
by Tony Hisgett / Wikimedia Commons / CC BY 2.0
6th in Education
8th in Healthcare
5th in Jobs
4th in Transportation
Manitoba has more people than Saskatchewan and slightly better services and opportunities. Depending upon where you are in either province, you could believe you were in the other province, they look that similar in parts. So it's a slightly better Saskatchewan?
6. Prince Edward Island
by Charles Hoffman / Wikimedia Commons / CC BY-SA 2.0
10th (last) in Education
4th in Healthcare
1st in Jobs*
6th Transportation
Canada's smallest province jumps this high up in our rankings because of its skewed job openings rank; fewer people, less competition. But we should note, fewer total job openings in fewer industries too.
5. Nova Scotia
by Aconcagua / Wikimedia Commons / CC BY-SA 3.0
5th in Education
7th in Healthcare
6th in Jobs
2nd in Transportation
Nova Scotia is right in the middle in many ways; it really far east, but not quite the farthest east of Canada's provinces, it's smack dab in the middle in Education and jobs and smack dab in the middle of this list.
4. Alberta
by Diderot / Wikimedia Commons / CC BY-SA 3.0
3rd in Education
5th in Healthcare
4th in Jobs
7th in Transportation
Alberta was not so long ago, the driving force in the Canadian economy, making it the richest province. Times have changes since the end of the oil boom but it is still one of the four biggest economies in Canada and it has the added bonus of having better scenery than some other provinces.
3. British Columbia
by Thomas Quine / Wikimedia Commons / CC BY 2.0
1st in Education
1st in Healthcare
2nd in Jobs
10th (last) in Transportation
BC should be first on this list. However, if you don't live in the Lower Mainland you might find it hard to get around, especially if you don't own a car.
2. Ontario
[
Public Domain
]
2nd in Education
2nd in Healthcare
9th in Jobs
1st in Transportation
Ontario is the first choice of over half the new immigrants to this country. That's a good argument in favour of not settling in Ontario, as there are way fewer jobs.
1. Quebec*
by Nicogag / Wikimedia Commons / CC BY-SA 3.0
4th in Education
3rd in Healthcare
3rd in Jobs
3rd in Transportation
Quebec is not the best province to settle in by any single metric but, on average, it's better than most more often than any other province, which puts it #1 in our unskewed ranking of the four factors. the problem, and why there is an asterisk above, is language. If you move to Quebec, through its separate immigration system, you need to speak French, a language that is not spoken in much of the rest of Canada despite its official status. If you settle in rural or small town Quebec, or in Quebec City, you can get by with just French. But if you move to Montreal, you need to speak both languages. Strong language ability in three separate languages is a big hurdle to live in Canada's what might otherwise be Canada's best overall province.
How On Earth Is Quebec Ranked #1?
There are trade-offs when deciding where to apply to live and settle in Canada, whether under a Skilled Workers program or under a Provincial Nomination. While PEI's low ranking in education may be an issue, its job vacancy rate is by far the best in Canada and its health and transport systems rank very respectably. BC seems a clear favourite in the first 3 rankings, but its transportation system ranks last. If you're going to live on the coast that's not such a problem however. Of course, your housing costs will be tremendous in most cases if you live anywhere near Vancouver. Ontario scores well in almost everything, but its job vacancy rate is disappointing. You'll find plenty of competition trying to secure well-paid employment in Ontario, in other words, along with high housing costs in the metro Toronto area. Alberta's transportation ranking is a little low, but it's solid in every other category. Quebec is top 3 or 4 in every category, but you must speak French to settle and work in the province. And Nova Scotia is a pleasant surprise for people considering where to work and live. And the Atlantic province has perhaps Canada's nicest summers regardless of what people on Vancouver Island might insist.
So how did we come up this ranking? Keep reading to find out.
Ranking Provincial Transportation Systems
Mobility is key in today's global, disruptive work environment. People and things have to get where they're going quickly, safely, and efficiently. We use Statistics Canada's overview of the country's Transportation System to see how good the basic transport infrastructure is in each province or territory. Then we use the Fraser Institute's study of provincial transport systems to help us rank the provinces and territories. While the Fraser Institute's survey dates from 2008 it still is a helpful indication of the quality of transportation across and between provinces. Highways, airports, and ports don't get built overnight, or even in a single year, and often take years to complete.
The Fraser Institute's study analyzed the:
Extent
Use
Accessibility
Cost
Condition
of principal modes of transportation using 23 measures of performance that were grouped into 2 categories:
Passenger Transportation: highway, transit, air, and ferry service
Freight Transportation: highway, air, rail, and marine service
Here's the results of their survey of the transportation systems of Canada's 10 provinces:
| Province | Passenger Transportation | Freight Transportation | Overall Rank |
| --- | --- | --- | --- |
| Ontario | 1 | 5 | 1 |
| Nova Scotia | 2 | 2 | 2 |
| Quebec | 3 | 6 | 3 |
| Manitoba | 4 | 9 | 4 |
| New Brunswick | 5 | 3 | 5 |
| Prince Edward Island | 6 | 8 | 6 |
| Alberta | 7 | 10 | 7 |
| Saskatchewan | 8 | 7 | 8 |
| Newfoundland and Labrador | 9 | 1 | 9 |
| British Columbia | 10 | 4 | 10 |
Source: Fraser Institute: Transportation Performance of the Canadian Provinces
In terms of controversies, why isn't BC ranked higher given that its freight transport system is ranked 4th for example? And conversely, why isn't Alberta ranked lower seeing that it comes in last in terms of freight transportation? Finally, should Ontario take the top spot away from Nova Scotia if it only has the 5th best freight transportation system among provinces?
This depends on how the study constructed their analytical models and the so-called weights (the relative importance they chose to assign to any one of the 23 measures they compared between provinces). Also, perhaps Ontario beat Nova Scotia by a large margin in the passenger transportation measures and therefore deserves the top spot.
The surprises are that some unexpected provinces show up quite well in this transportation survey. The top 6 provinces include all the Maritime Provinces except Newfoundland and Labrador. And Newfoundland & Labrador ranked 1st in the freight transport category, so it's more than a little surprising that they only ranked 9th overall. It could be because of their low ranking in terms of passenger transportation. This is likely because most of Newfoundland's freight transport goes by sea and St. John's port is able to easily handle the provinces freight needs, while roads in the province might not be upgraded as much as roads in Ontario, for example.
Ranking Provincial and Territorial Healthcare Systems
The Conference Board of Canada ranked the provinces according to the quality of their health systems, with comparisons to other countries' health systems as well. The survey was carried out in 2015 and shows some interesting results.
The study used the following health indicators of the quality of a healthcare system:
Life expectancy
Premature mortality
Infant mortality
Self-reported health status
Mortality due to cancer
Mortality due to heart disease and stroke
Mortality due to respiratory diseases
Mortality due to diabetes
Mortality due to diseases of the nervous system
Suicides
Provinces and countries were graded on a letter-based scale from A to D, which are generally classified as follows in educational grading methods:
| Letter Grade | Percentage Equivalent |
| --- | --- |
| A | 80%-100% |
| B | 70%-79% |
| C | 60%-69% |
| D | 50%-59% |
Here's the results of the Conference Board of Canada's survey:
| Indicator | Canada | Alberta | BC | Manitoba | New Brunswick | Newfoundland and Labrador | Northwest Territories | Nova Scotia | Nunavut | Ontario | PEI | Quebec | Saskatchewan | Yukon |
| --- | --- | --- | --- | --- | --- | --- | --- | --- | --- | --- | --- | --- | --- | --- |
| Life expectancy | B | B | A | C | B | C | D- | C | D- | A | C | B | D | D- |
| Premature Mortality | B | B | A | D | B | B | D- | B | D- | A | B | A | D | C |
| Infant Mortality | C | D | B | D- | B | D | D- | C | D- | C | B | C | D- | C |
| SR Health | A | A+ | A | A+ | A | A | A+ | A | A | A+ | A | A+ | A | A |
| SR Mental Health | A | A | B | A | B | A | B | B | D | A | B | A | A | B |
| Cancer | B | A | A | C | C | D | D- | D | D- | B | C | C | B | D- |
| Heart and Stroke | B | C | B | B | B | C | C | B | A | B | C | A | B | B |
| Respiratory | B | B | B | B | C | C | D | C | D- | B | C | B | B | D |
| Diabetes | C | B | C | D | C | D- | A | C | A+ | C | B | B | D | D- |
| Nervous System | B | B | B | B | B | B | A | B | A | B | B | B | B | B |
| Suicides | B | B | B | B | B | B | C | B | D- | A | A | B | C | A |
SR Health means Self-referenced health outlook; how good people feel their health is.
SR Mental Health means Self-referenced mental health outlook; how people feel about their mental health.
Call us at 1-866-760-2623 / (+1) 416-962-2623 or

[email protected]
What can be clearly seen is that some provinces and territories have noticeably lower-ranking health systems. Newfoundland & Labrador, Manitoba, Saskatchewan, Yukon, Northwest Territories, and Nunavut all have indicators that rank D or D-. In the case of Newfoundland & Labrador this seems to be due to a problem with diabetes, while in the other provinces and territories the health outcomes for First Nations people would seem to play an important part in these relatively low rankings on specific indicators.
What can also be seen is that Canadians have an overly optimistic self-assessment of their health. The only noticeably low self-assessed indicator comes from Nunavut, where the territories self-assessed mental outcome is ranked a D. Dark, cold winters might not help, but the Northwest Territories have a self-assessed rank of B on mental health, so there must be other factors at play.
Now let's rank the provinces and territories overall with respect to each other and to similar developed nations with advanced health care systems.
Health Report Card
A Grade
B Grade
C Grade
D Grade

Switzerland
Sweden
British Columbia

Australia
Norway
France
Ontario
Japan
Netherlands
Canada
Quebec
PEI
Alberta
Germany

Finland
United Kingdom
New Brunswick
Austria
Ireland
Belgium

Denmark
Nova Scotia
Manitoba
Saskatchewan
United States
Newfoundland and Labrador
Yukon
Northwest Territories
Nunavut
Source: Conference Board of Canada Provincial & Territorial health rankings
Canada overall is a solid if unspectacular B, coming in in 10th spot. But the provinces and territories are all over the map:
British Columbia has a world-class health system it would appear, ranking 3rd just behind the Swiss and the Swedes.
Ontario comes in at a very respectable 7th place ahead of the Canadian average but behind Australia, Norway, and France who lead the B group.
Quebec is just behind the average for Canada with a reasonably respectable 11th place.
Prince Edward Island and Alberta trail Quebec but come ahead of Germany, a country that has a well-ranked healthcare system.
New Brunswick finds itself in the middle of the C group, just behind the UK and just ahead of Austria and Belgium.
Nova Scotia, Manitoba, and Saskatchewan lag behind in the D group behind Denmark but ahead of the USA.
Finally, Newfoundland & Labrador, Northwest Territories, and Nunavut come in last at the back end of the D pack, with Nunavut scoring a D- ranking in many of its individual indicators as shown by the previous table.
The top 3 provinces – BC, ON, and PQ – are also the 3 most populous ones. This is hardly surprising seeing healthcare's overhead costs are substantial, and when you have a larger tax base to collect revenue that helps pay for all the hospitals, clinics, doctors, nurses, and other healthcare professionals and workers, you're able to build up a better infrastructure. In other words, when it comes to quality healthcare among Canada's provinces and territories, it pays to be big.
Ranking Education Systems Across Provinces
As the Conference Board of Canada's report on education states, Canada scores highly against other countries because of it's primary and secondary school systems and their emphasis on the core skills like reading, math, and science. Here's the overall results between provinces and against similar developed countries:
Education Report Card
A Grade
B Grade
C Grade
D Grade

Japan
Finland

British Columbia
Ontario
Alberta
Canada
Australia
Switzerland

Netherlands
Quebec
Germany
Nova Scotia
United Kingdom
Belgium
Sweden

Norway
Manitoba
Ireland
Denmark
Austria
Saskatchewan
New Brunswick
United States
Newfoundland and Labrador
France
PEI
While the report analyzes several aspects of Canada's education system on a national and provincial basis, what interests us the most is the part of the report that focuses on adult education. This is key from an immigration perspective, but it's also key to Canada's workforce in general. As technology becomes an increasing part of the overwhelming majority of jobs, having a literate workforce that is also digitally fluent is key to maintaining and perhaps improving Canada's status as a developed economy.
So how do the provinces rank when it comes to adult education?
Education Indicators – Adults & Work
Indicator
Canada
Alberta
BC
Manitoba
New Brunswick
Newfoundland and Labrador
Nova Scotia
Ontario
PEI
Quebec
Saskatchewan
Income Advangate for College Graduates

D

C
C
C
C

A

C
C
C

D

C
Income advantage for university graduates

D

D

D

D

A

A

C
C
B
C
C
Adult literacy skills – low level/high level
C/C
C/B
C/B
C/C

D

/

D

D

/

D

D

/

D

C/C
C/C

D

/

D

C/

D

Adult numeracy skills- low level/high level
C/C
C/B
C/B
C/C

D

/

D

D-

/

D

D

/C
C/B
C/C
C/C

D

/

D

Adult problem-solving skills – low level/high level
C/B
C/A
B/

A

B/B

D

/C

D

/

D

D/A
C/

A

D

/

D

D-

/C
D-/

D
Source: Conference Board of Canada – Report on Education
There are two main takeaways from the Adult Education table:
Adult working Canadians have inadequate literacy, numeracy, and problem-solving skills. Most provinces rank a C or D across all 3 indicators, with BC, Alberta, and Ontario being the exceptions to the rule.
There is a relatively small benefit to having either a college degree or a university degree, in terms of additional income received as a result of a worker having a degree. The only exceptions being Newfoundland & Labrador and New Brunswick to a lesser extent.
As the report states, Canada spends noticeably less than the USA on worker training and education, around 68 cents on the dollar. As well, only 55% of companies in Canada that were surveyed believed that learning was a top priority compared to 74% a couple of years previously.
As well, it also is reported that immigrants have lower literacy, numeracy, and problem-solving skills compared to native born Canadians. This is likely due to a lack of sufficient fluency in English and/or French. Immigrants who might posses impressive or satisfactory literacy, numeracy, and problem-solving skills in their native language tend to score lower when tested in English or French.
Cleary, both employers and employees need to make an effort to focus on continuous education and upgrading or maintaining competencies in a disruptive and changing work environment.
So, given all this, which provinces do best on education? As can be seen from the table detailing the overall education scores we have the following ranking:
| Rank by Province | Grade |
| --- | --- |
| 1. British Columbia | B |
| 2. Ontario | B |
| 3. Alberta | B |
| 4. Quebec | C |
| 5. Nova Scotia | C |
| 6. Manitoba | D |
| 7. Saskatchewan | D |
| 8. New Brunswick | D |
| 9. Newfoundland and Labrador | D |
| 10. Prince Edward Island | D |
As with health, the wealthier and larger provinces rank noticeably higher, despite having much higher populations of immigrants. However, the effect of new Canadians whose first language is neither English nor French does show up in the survey of Adult Education and how work-related training is sorely lacking in Canada.
Where the Jobs Are
Finally, let's take a look at where the most job vacancies were in the period between the third quarter of 2016 and the third quarter of 2017. While job vacancies are a dynamic data set that shift and change according to specific events like investments in new factories or developing industries, or even commodity prices, some provinces seem to be a doing a better job of creating job opportunities. Yes, size matters and you have to go where the work is, but it's also important to weigh the number of job vacancies against the size of a province's economy and its population.
To account for this, let's look at the job vacancies by province divided by the size of the province's labour force. Here's what we find:
| Province | Job Vacancies Per 1,000 Workers |
| --- | --- |
| Prince Edward Island | 9.87 |
| British Columbia | 6.15 |
| Quebec | 4.67 |
| Alberta | 4.04 |
| Manitoba | 3.66 |
| Nova Scotia | 3.05 |
| Saskatchewan | 1.65 |
| New Brunswick | 1.57 |
| Ontario | 1.45 |
| Newfoundland and Labrador | -2.68 |
Source: https://www150.statcan.gc.ca/n1/daily-quotidien/180111/dq180111a-eng.pdf and https://www150.statcan.gc.ca/t1/tbl1/en/tv.action?pid=1410028703
These results might seem a little surprising until you realize that Ontario's labour force is 3 times that of BC's and almost double that of Quebec's. And among the provinces, PEI has by far the smallest labour force so any event, like the opening of a new plant or business, affects their rates to a far greater extent than a similar event in the other provinces. Clearly though, BC, Quebec, and Alberta are doing an excellent job of creating opportunities for new workers to join the work force or to switch to better paying jobs. Manitoba and Nova Scotia deserve mention as well as they have quite impressive numbers. Newfoundland & Labrador may have suffered from a drop in oil prices that affected their economy which is highly dependent on natural resources, and caused a drop in job vacancies.
A final comment: Job vacancies are by far more fluid and subject to change than rankings in things like education, health, and transport. So while the ability to get a good job offer is key be sure to consider the other factors as well, because they will play a very important part in determining the quality of life you and your family will have in your new home in Canada.